How Long Will Your Vehicle Last?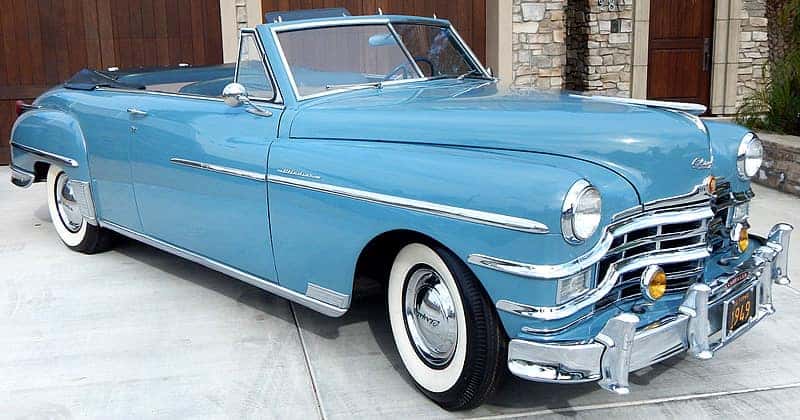 Photo credit: OldCars
How long do you expect to keep your current vehicle? Consumers want to buy a vehicle that will last. Luckily today, very few vehicles have many issues that keep it from running a long time. The IHS Markit has tracked and analyzed the research, and the average duration is 11.6 years. That was based on data collected from 2016 on light weight vehicles. For those that don't know, the IHS Markit is a global information provider and provides this information annually. Registrations for light vehicles in use hit a record 264 million in just the United States alone this year, and that number rose slightly from 11.5 years last year.
The Information Handling Services Markit, or "IHS Markit" for short, collects information on a specific financial market and provides their info to the industry of that financial market. Every year, the IHS Markit goes through millions of new vehicle registrations to research and analyze car shopping behaviors and market influences as well as owner loyalty.
The IHS Markit has been tracking how long vehicles stay on roads since 2002. Not only have vehicles been lasting longer on the road, but consumers are also keeping their vehicles longer than they ever have. In 2002, the IHS Markit's first time measuring, the average age of vehicles was just 9.6 years. By the end of 2015, the average length of ownership was 11.6 years, which is up 1.5 months from the previous year. What does this mean for the future of pre-owned vehicles? Only good news of course.
Average Time Spent Keeping a Used Vehicle
Consumers have, on average, held ownership of their vehicles for around 66 months (5.5 years), and this figure has been increasing over time. As the average age of vehicles increases, so does the business opportunity for vehicle maintenance and vehicle repair shops. The quality of newer vehicles is also a huge reason so many are still on the road longer. In fact, the IHS Markit's research points to vehicles being 16 years or older to grow from 62 million vehicles today to over 81 million in 2021. Even further, there will be over 20 million vehicles that will be 25 years old still driving in 2021.
"Quality of new vehicles continues to be a key driver of the rising average vehicle age over time. There's quite a bit of evidence of these vehicles lasting longer, staying on the road longer, people hanging on to them longer." – Mark Seng, global automotive aftermarket practice director at IHS Markit.
The IHS Markit has projected that the number of vehicles that are older than 12 years is set to climb to 15% over the next five years. There's never been a better time to own a pre-owned vehicle as they are built to last like never before. Less repairs are needed, greater performance for a longer period of time and higher resale values.
Fantastic Resale Value
One of the greatest resale vehicles on the market today is a Jeep Wrangler. Known for being an off-road vehicle built for adventure, there's also truth that the Jeep Wrangler is built to last a very long time with a perennial resale value. Owners of the 2018 Jeep Wrangler can expect up to 65.2% resale value after 36 months and 54.1% resale value after 60 months. These numbers reflect how incredible the Wrangler remains a sought after vehicle even after being used. The average vehicle is only worth about 33% after 60 months, to give you an example of how wonderful the Jeep Wrangler keeps its value.
Feel More Confident in a Pre-Owned
Located in Davie, Florida, Driver's Auto Mart offers only pre-owned vehicles. Come witness for yourself why pre-owned has never sounded better. With a pre-owned vehicle, you can feel secure knowing the quality has only gotten better. And the vehicles available at Driver's Auto Mart are second to none. With nearly 300 vehicles to choose from, our selection has everything from sedans to suvs, crossovers to trucks, there's something for everyone.
Visit Driver's Auto Mart today for a test-drive. We look forward to helping all our customers drive away in a vehicle they'll love. If you have any concerns about financing a vehicle, let us answer all your questions. Reach out to us today at (954) 400-4200. We'll be happy to help!