How to Craft a Perfect Car Care Package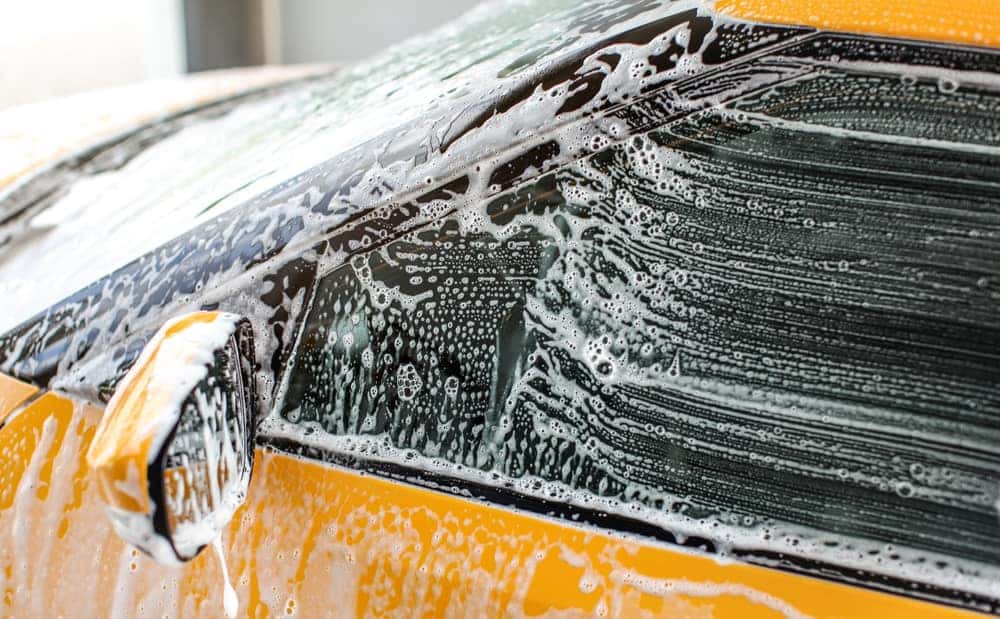 We've discussed car maintenance tips for students on here before, but now that the kids have left and gone to school we've got the next best thing for parents: car care package tips. Now, we've compiled a list of several car care products that parents can get their kids to help them take the best care of their cars. If your student is a beginner when it comes to car care then we've got just the tips to turn him or her into an avid auto-detailing enthusiast. On our list, you'll find simple car wash soaps, microfiber cloths, and waxes – plus a few other surprising items!
Foam Auto Wash
The days of using liquid dish soap from the kitchen to clean cars are over. Dish soap is aggressive and formulated to break down food and oil particles, it doesn't belong on a car. Foam soap formulas are the best when it comes to cleaning a car, offering balanced pH levels and maximum suds power. A balanced pH level will make sure that no acidic residue is left on the car paint, while the suds will have the hard task of encapsulating and lifting up dirt.
Microfiber Towel
A microfiber towel is a must-have in any car-cleaning kit. A car's surface is delicate and using the wrong cleaning cloth or rag can result in unwanted scratches. A microfiber towel dutifully picks up and traps dirt in its fibers with minimum effort, while its tiny woven strands provide the best absorbency and durability. Investing in one good microfiber towel that will last a long time is an absolute must for a car care package.
Degreaser
This may sound like an extreme product to include in a car care kit, granted it's not chemically suitable to clean a car's exterior, but it's a handy tool to help reduce the amount of oil, dirt, and grime buildup on the engine compartment or under-body. Additionally, a diluted degreaser makes for a great cleaning agent that can be used on carpets, floor mats, and chrome accents.
A Clay Bar
Surprise! We did say we had some surprising items on our list and this clay bar is it. Regardless of how meticulously a car's surface is cleaned, there will always be dirt and debris that just won't go – this is where claying a car comes in. When combined with detailer spray and used in a sweeping motion, the bar of clay will pick up the dirt and debris left behind – leaving a car's exterior looking relatively new.
Wax
It wouldn't be a complete car care package list if we skipped the wax! As an essential product that can aid in maintaining a car's exterior looking relatively new, wax offers a "sacrificial" layer that rests on top of the clear coat. Wax not only protects the car's exterior against UV rays, bugs, tree sap, and other debris, it also makes car washing easier since the debris only sticks to the wax instead of the actual car exterior.
Think we missed any car care package essentials? Let us know on Driver's Auto Mart social media!
Photo Source/Copyright: Shutterstock