How To Give Your Car The Perfect Summer Body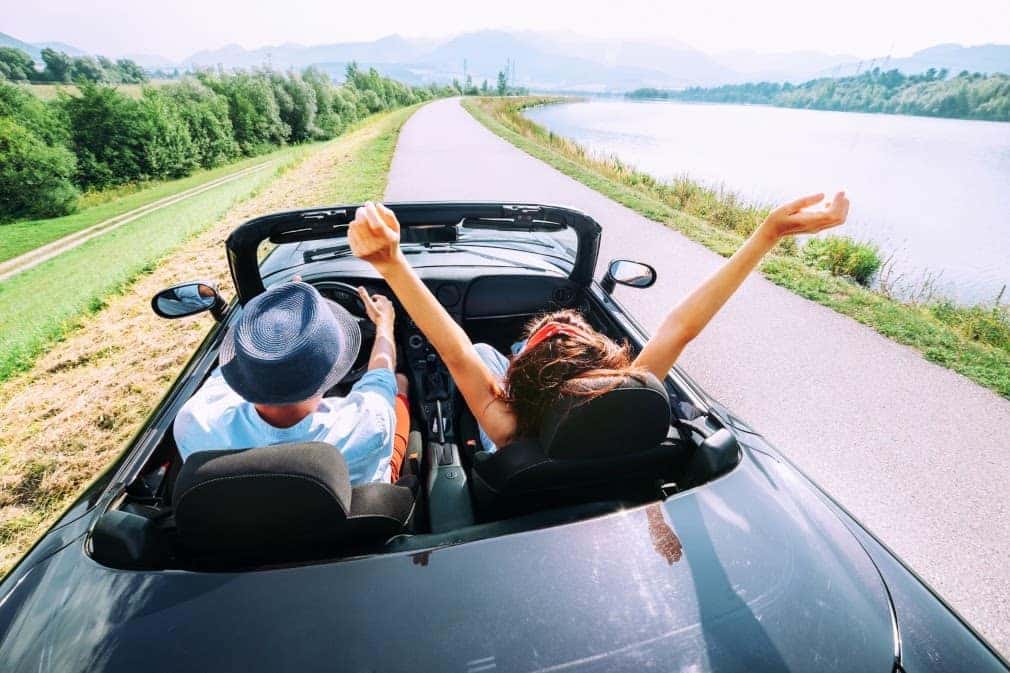 Summer's here! It's time for road-trippin', outdoor fishin', and skinny dip…I mean, even more fishin'… However, there's a little problem that might put a bit of a damper on your summer fun, a few actually. The warm summer climate can take a toll on vehicles, especially since air expands in tires as temperatures rise, making the cooling system work harder as a consequence. The sun's harshness can also promote wear on hoses and drive belts. 
The good news is that most of these mishaps can be avoided with the right precautions. Here are some tips on How To Give Your Car The Perfect Summer Body!
Have Appropriate Air Pressure and All-Season Tires
Snow tires can prove to be a lifesaver during the chilly months but during summertime, they're pretty much useless. Winter tires wear out much faster when using them on the warm and scorched pavement, so before going on your road trip, remove those winter boots and slip on some sandals…or all-season tires.
For those who live in Northern areas, it's recommended to have two sets of wheels: one set fitted with snow tires and the other set with all-season tires. By doing this, it removes the fuss and extra cost of reinstalling the summer tires and having them balanced.
Either way, checking the tire pressure is always vital. Good inflation makes certain of overall efficiency once the tires and road connect. Tires that are not inflated as they should eventually overheat, conceivably leading to a nasty blowout while zooming on the freeway. Tires that are inflated, however, will last longer and improve gas mileage.
Make Sure The A/C Is Actually Working 
Here's another essential for almost any driver: functioning A/C. Of course, there are those who won't need it in the winter, but because it won't be used for so many months, this could cause problems for drivers who have older models. Every now and then, turn on the A/C to make sure that it functions properly and be attentive to any usual noises or smells, as this could be a sign of a leak and may require a look-see of a mechanic.
Top Off Wiper Fluid and Inspect Blades 
It's quite probable that during the colder months, you used the wiper fluid often to de-ice the windshield, therefore, it's a good idea to inspect the wiper fluid reservoir and top it off if need be. Also, don't shy away from inspecting the wiper blades, on the flip side, it's generally best to get a fresh pair of these during the wintertime since heat can dehydrate the rubber.
Assess Everything Under The Hood 
When it was cold outside, you barely mustered enough courage to run to the mailbox, let alone crack open your car hood. Now that it finally warmed up, its time for a brief examination:
Battery
Look out for any signs of corrosion on the battery terminals. If there is, it can be removed by cleaning it with baking soda and a small brush. After a few weeks, inspect the battery again to ensure that the corrosion didn't return, if so, this could be an indication of a concern that is more serious. 
Oil
In the olden days, it was common knowledge to switch lighter oil in the winter, then transition to a heavier oil in the summer, but thanks to factory oil most modern vehicles are designed to bare resistance against the changing temperatures. Simply check to see if the maintenance light comes on and if so take it out for servicing.
Coolant 
Examine the coolant in the reservoir, check its level and its condition. It should be clear rather than cloudy. Top it off it needed, but use the pre-diluted blends for more agreeableness.
Brake fluid
This is one case where one should refrain from topping off the fluid. Often times, the brake fluid will fall to match the wear on the pads. When the fluid level is low, this could indicate that the brake system has a leak. In this predicament, take the car to a mechanic for further inspection.
Give The Car Some External Treatment
Melted snow causes road salt and gunk on cars, and cause damage to a vehicle's paint, clear coat, and underbelly. Summertime is more than ideal to give your car a little buff, especially since the cleaning job lasts for a lengthier period of time. Simply take your vehicle to the car wash for a little TLC.
Driver's Auto Mart
Perhaps your car is just outdated and its time for a new one, but for a reasonable price. Look no further than Driver's Auto Mart, we sell pre-owned vehicles that are up-to-date and economically friendly. Those who are interested in any of our vehicles can view our online inventory, there you'll find vehicles suitable for a variety of needs. Once you find something that feeds you fancy, chat with an online representative for further assistance.
Photo Source/Copyright: Shutterstock via photographer Soloviova Liudmyla