How to Take a Test Drive – Before, During, & After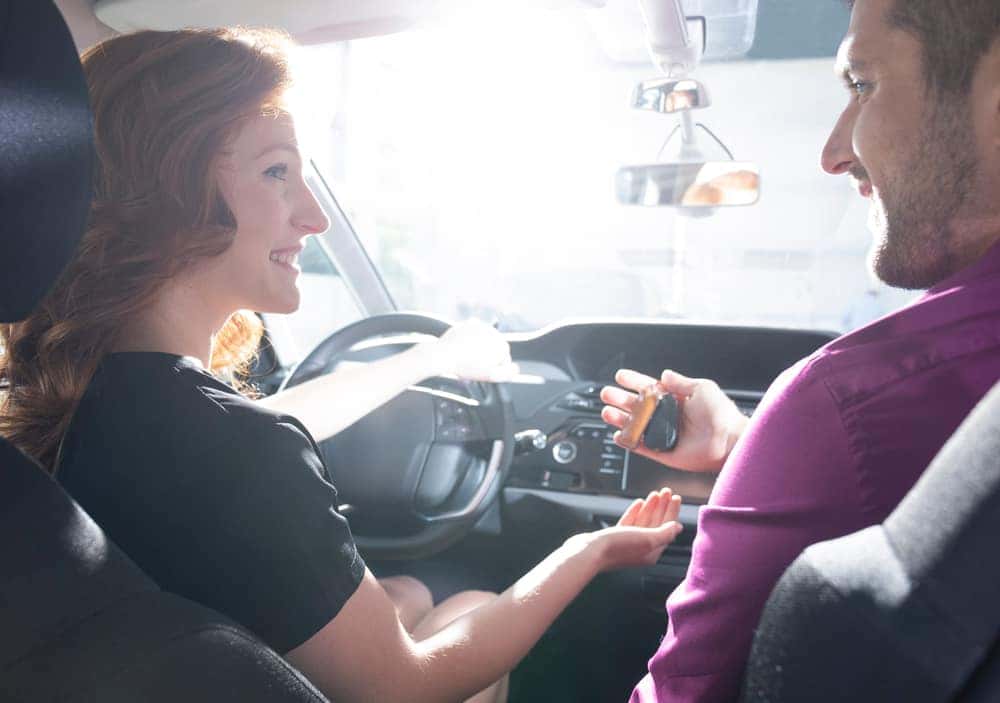 Buying a car is no walk in the park – daunting "return" policies significantly raise the stakes and can make car-buying a stressful occasion instead of a milestone to be celebrated. It can be said that the test drive is the most significant determining factor when choosing a new car. A car can appear perfect to a prospective buyer behind a computer screen as they browse, but only once the vehicle has been experienced and felt on the road can a proper decision be made. With this in mind, here are a few tips on what to do before, during, and after test driving a car.
Before
Research is essential in this phase! Prospective buyers should first make a preliminary list of cars that may interest them – a list of about three to five vehicles. Once the list is made, consumers should research what models on the list have the features they're looking for, while simultaneously reading ratings and reviews. Ideally, this process will help prospective buyers gauge how much they're willing to compromise – be it on the budget, features, or even on the type of car.
Test drives should be scheduled in advance to save time – car dealers tend to have limited space for their inventory, and in a worst-case scenario, a car can be triple-parked in an overflow lot miles away. An easy way to avoid this unpleasant surprise is by calling ahead and having the car prepped for the test drive well before the possible buyer's arrival. This research may all feel intensely laborious now, but having a clear mindset before going in for a test drive will make for a smoother car-buying process overall.
During
It goes without saying that prospective buyers should check the exterior of the car before getting behind the wheel. This includes inspecting the car color and cargo space – does it look as good as it did being advertised? Once settled inside the car and behind the wheel, prospective buyers should first determine how comfortable it is to get in and out of the vehicle, if the driver's seat is not only comfortable but also adjustable, and familiarize themselves with the gauges and controls before putting the car in drive.
During the test drive, possible car buyers should continuously gauge the visibility from inside the car as they drive, while paying close attention to the car's acceleration, braking, steering, handling, and road noise. After all of the aforementioned inspection points have been cleared by the prospective buyer, it's officially time to test the car tech. Bluetooth connectivity, smartphone apps, and backup camera are a few of the features that potential buyers should test before walking away from a test drive.
After
The best thing for possible car buyers to do after a test drive is to take notice of their immediate reactions. What may seem like a small deal at the moment can undoubtedly develop into a major annoyance for the car owner down the line. The initial research will pay off, as it will limit the amount of lingering questions and will give the prospective buyer a much firmer understanding of the car.
If possible, all test drives should also be done during the same day so that all first impressions can be compared. A prospective buyer in control of a test drive will be a person that's one step closer to finding a car that's right for them. And after the test drive comes an even more challenging part – negotiating the price!
Our staff here at Driver's Auto Mart is eager to help you find a car that's right for you. Feel free to browse our inventory of used cars. If you've got any questions reach out to us via phone at (954) 945-9285 or chat with us on Driver's Auto Mart social media.
Photo Source/Copyright: Shutterstock