If Santa Decided To Trade His Sleigh for a Car
We all know Santa Claus has reindeer and sleigh he uses on Christmas Eve, but did you know he secretly craves to be able to drive just like the rest of us? When he's not off giving the world presents to loves to test drive cars. In fact, most of his favorites are available at Driver's Auto Mart right now! Let's take a closer look at which ones Santa would trade his sleigh for…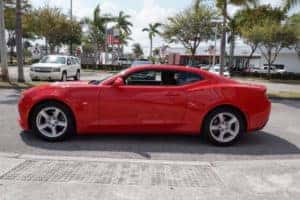 Santa's reindeer can't match the horsepower of this like-new pre-owned 2017 Chevrolet Camaro LT  in Santa's favorite color for under $21,000! For over 50 years, the Camaro has pushed the boundaries of engineering and design. Feel the power like never before this holiday season with your very own.
Santa has a lot of toys and if you're like him with a lot of cargo you regularly have to store, this pre owned 2017 Dodge Journey has low mileage and will be the gift that keeps on giving. With room for everything you need and then some, you'll also be able to notice your gas mileage goes quite far in the 2017 Dodge Journey.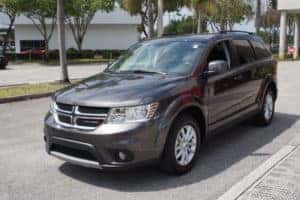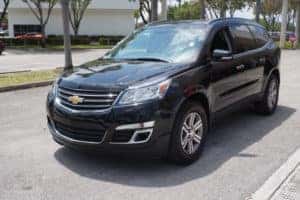 Consider yourself feeling better than Santa's Little Helper when you test-drive what Santa couldn't stop talking about, this spacious pre-owned 2017 Chevrolet Traverse LT with spacious seating for 8 people! A single test-drive is all you'll need to make sure this gift is yours!
Santa doesn't fit too well into coupes, but he does happen to love this 6-Speed manual Pre-Owned 2014 Dodge Challenger R/T with only 39k miles! Nothing says Christmas like a new muscle in the driveway to celebrate the holiday season. Feel the difference of driving with amazing power, enjoy keyless entry and a comfortable cabin with room to spare.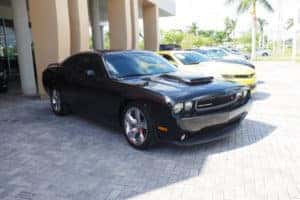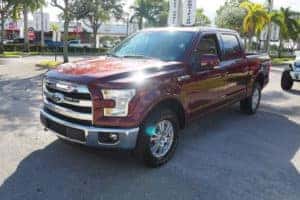 Mr. Clause prefers all his vehicles in red, smooth and capable of towing some serious weight. You'll find all that and more in this pre-owned 2017 Ford F-150 Lariat 4×4! If you're like Saint Nic and have a lot to carry, consider Santa's favorite choice as your own!
Of course, what Christmas would be complete if Santa didn't test drive all these vehicles and more, but hurry before he comes back to drive off with them for good! Only at Driver's Automart!