In Less Than 20 Years, EVs Could Rule the Road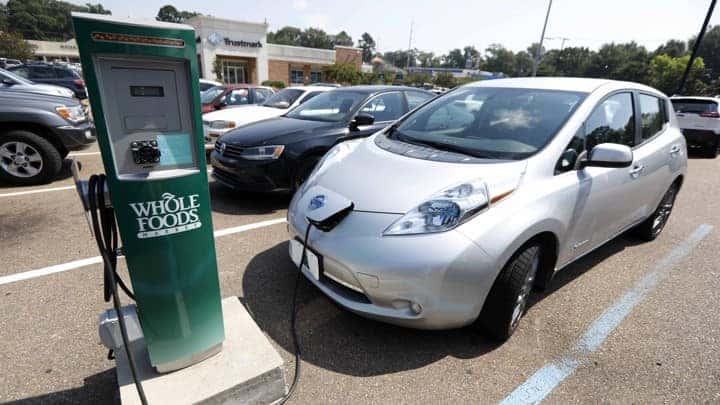 Electric vehicles are becoming more common and most importantly more affordable for those looking to purchase. A new survey out by Consumer Reports states that 36% of prospective car buyers would likely buy a plug-in electric car as their next purchase. Consumer Reports believes it has a lot to do with pricing. 
The price is much lower- with some vehicles starting at $29,000 (plus destination fee). Two vehicles recommended by the Consumer Reports are the Kia Niro and the Chevrolet Bolt. They are recommended because of their safety, affordability, and cruising range. 
How far can an electric car journey between its chargers? Many of the new models have batteries that allow them to travel up to 200 miles on a single charge. The new Tesla Model 3 and the Nissan Leaf are electric vehicles that provide 200 miles of travel on a single charge.          
One thing to keep in mind is the battery range of electric vehicles. The battery decreases when the energy is used. Another instance where the battery energy can decrease is if the car is in extremely hot weather conditions. 
According to an article by npr.com, non-gas car models are likely to triple by 2025. It seems that electrification is coming and no one can stop it. Once all vehicles have become electric, there will be a supple amount of electric gas stations instead of the gas stations we are used to seeing now. 
"Electrification, you cannot stop it anymore — it's coming," says managing director with the consulting firm AlixPartners, Elmer Kades. "We have fantastic growth rates, between 50 and 60 percent on a global level." At the moment, electric vehicles are a tiny fraction of the car market. 
The roads are dominated by internal combustion engines today. But over the coming years, there will be more electric vehicles hitting showrooms. Many analysts believe that it's part of a major transition in the industry.  And others believe that they will be able to save more on maintenance and fuel over the comparable gas-powered car. 
There are more electric concepts rolling out for 2020; Ford is thinking hard about what to bring to the table when it comes to popularity and profit. Mitsubishi is looking to expand with Alternative Fuel Vehicles. And at the 2019 Geneva Auto Show showed a plethora of what concept vehicles have gone electric and what companies have in mind for the future.   
If you are in search of a used vehicle near Fort Lauderdale or for more information about current availability, visit driversautomart.com or visit 5355 S University Dr. Davie, Florida 33328. We are open Monday-Friday 9 a.m.-9 p.m., Saturdays 9 a.m.-8 p.m. and on Sundays 10 a.m.-7 p.m.
Photo Credit: theatlantic.com