In The Battle Between SUVs and Cars, Who's The Winner?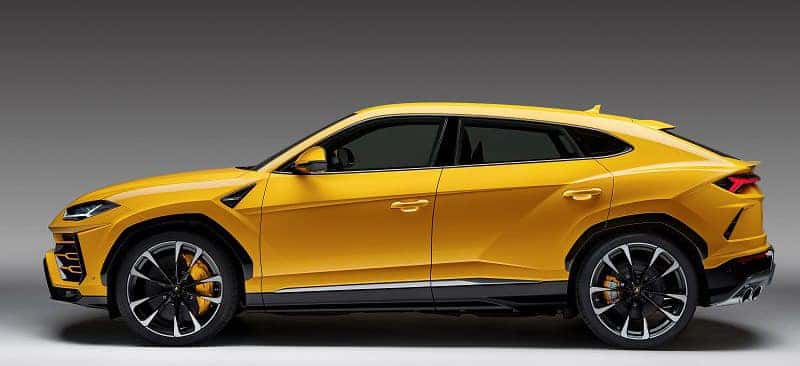 The car vs. SUV war is over, and guess what? The SUVs won. They started winning battles in the 1990s, gained market share, then lost a fight or two with the 2008 economic downturn. But they were down only for a year or two, and since then it's been straight upwards.
Subcompact crossovers and SUVs (sport utility vehicle) are the new contenders that have recently captivated the domestic auto market. What makes these cars so appealing in the first place? They feature stylish sporty body lines and smaller engine sizes, which allow for decent fuel economy.
Light trucks and SUVs were outselling cars by three million units during 2016. According to LMC Automotive, by 2023 there will be 180 SUV models on the U.S. market, compared to 118 now (65 mainstream and crossover, 53 luxury). Sales of SUVs and crossovers have more than doubled since 2010, and every carmaker is building them—even unlikely high-performance luxury makes such as Lamborghini, Jaguar and even the Ferrari.
Settling somewhere between a car and a full-size SUV, many wonder who compact crossovers are actually for? With the younger first-time car buyers living in dense urban areas, it's important that the available space is maximized. To suit this demographic, these vehicles offer taller and narrower bodies and a shorter wheelbase.
Ford recently announced it would only make SUVs, pickups, and crossovers. It will only retain the Mustang and a crossover version of the Focus. Today's crossovers get excellent fuel economy.
When it comes to the environment, they're indistinguishable from cars. They have the necessary styling sometimes with its only cladding and big wheels that tell the consumer, "I'm an SUV!" Which brings us to what's out there today; have you seen the Bollinger Motors car?
So where did the boxy SUV shape come from? The history is interesting. The origin story, of course, dates back to World War II, when the Jeep helped win the war.
Willys' "Quad," the original Go Anywhere, Do Anything™ vehicle, made to answer the call of the U.S. Army for a light 4×4 reconnaissance vehicle to replace cars and motorcycles with sidecars, was delivered to the Army in 1940. It had a 60-horsepower engine boasting a go-anywhere 105-foot-pounds of torque. Just 1,500 of those M.A. models were built, but the M.B. was made in an edition of 300,000 between 1941 and 1945.
The civilian Jeeps were on the road by 1945, and the Land Rover in Britain was out by 1948. Form followed function. The four-wheel-drive vehicles weren't "styled" so much as they were given the minimum of sheet metal to do the job.
Practicality was everything. The design of the Jeep and Land Rover became a "classic" vehicle. For many buyers that trumped newer, more streamlined offerings.
Today's Wrangler looks a lot like the old ones, and buyers tend not to be too happy when there's too much change. The Wrangler still seems primitive when doors were not even offered until 1976 in the CJ-7. It's viewed as the thing for frat guys in muscle t-shirts needing to pick up the keg.
By 1956 there was the Land Rover with a closed body, but it remained basic, and it's a far cry from today's Range Rovers. However, the classic Land Rovers enjoy a reliable factory, and the company is even rebuilding them to factory specs. A new Series 1 will set you back $85,000 to $112,000.
That's expected as what's going on with the current craze for older SUVs, such as the Ford Bronco and Toyota Land Cruiser/4Runner. They're getting restored as high-end weekend classics and bringing in big money. New-old 1960s and 1970s Broncos are being sold for $30,000 to $40,000, which is kind of crazy.
For any of these used vehicles, or more makes available, visit driversautomart.com or visit 5355 S University Dr. Davie, Florida 33328. It's open Monday-Friday 9 a.m.-9 p.m., Saturdays 9 a.m.-8 p.m. and on Sundays 10 a.m.-7 p.m.
Photo Credit: Autobytel.com