Jeep Makes Brillant Jeep Gladiator Commercial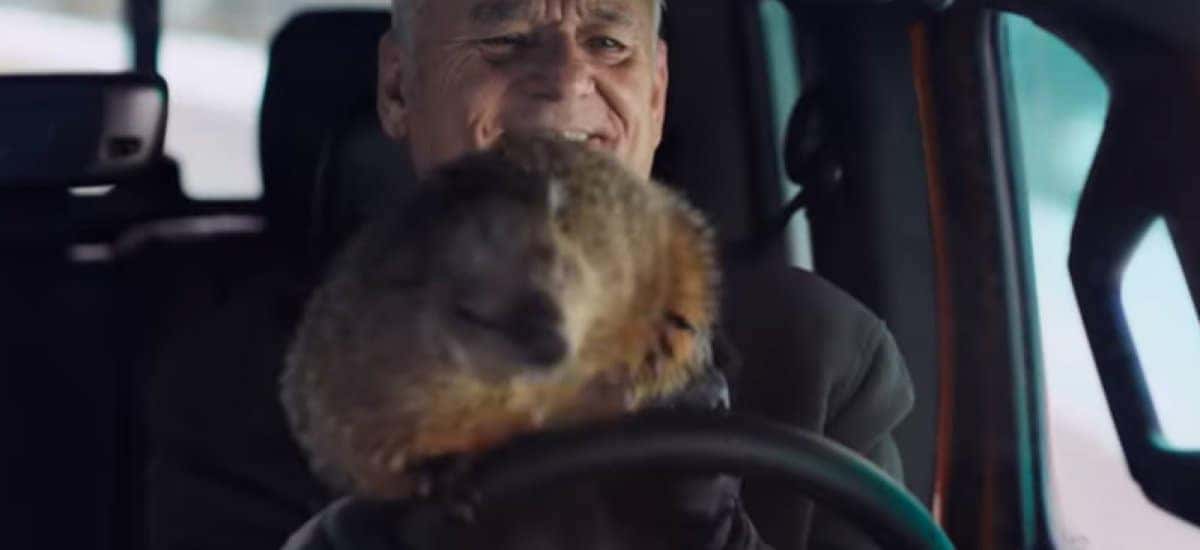 At Driver's Auto Mart, we look forward to the biggest football game of the year, the Super Bowl and all the great car commercials. This year, the one ad that stood out over the rest was the Jeep Gladiator Groundhog Day commercial that shows what happens to Bill Murray upon being stuck in a never-ending day in 2020. The ad revisits the beloved 1993 comedy starring Murray as Phil Connors again and he's back to his old tricks. In the commercial, Phil decides he would choose the fun of driving the new 2020 Jeep Gladiator over being miserable about being stuck in the same day over and over. So what made this ad so special?
Jeep Power Shines Through
Showcasing the fun of the 2020 Jeep Gladiator, viewers see the Gladiator exploring snow-filled terrain and moving with ease. Jeep vehicles are able to handle off-road travel so well, they are made for drivers to love the adventure. Check out the Jeep Gladiator Groundhog ad right now. Audiences were amazed to witness Bill Murray and several other actors return as their characters from the 1993 film. Jeep worked tirelessly to recreate the environment and each set shown in the film. Jeep had to also secure the licensing to use Sonny and Cher's "I Got You, Babe", set up filming at the original location in Woodstock, Illinois, as well as ensure everything was authentic to the original movie. Jeep even got Punxsutawney Phil to join Bill Murray on a Jeep Gladiator joyride day after day.  
Jeep Commercial Wins Top Ad Meter Ranking
This ad won USA Today's Ad Meter, highlighting the responses indicated by voters with a one through ten ratings for the best commercial of the Super Bowl. Ad Meter rankings started back to 1989, but this was the first time Jeep won. Fiat Chrysler Automobiles (FCA), the parent company of Jeep, had a near-impossible task to get Bill Murray to reprise his role, but in the end, everything worked out and a fantastic commercial was made to perfection. Showing the fun of the driving a Jeep was made even more enjoyable with the help of Murray and his comedic timing. 
"He doesn't have a phone, doesn't have an agent, doesn't have an email. He allegedly has an 800 number. You leave a message and maybe he'll call you back," said FCA Chief Marketing Officer Olivier Francois. 
The Place To Go To Start Your Own Daily Jeep Adventure
Tired of being stuck in the same car each day and want a Jeep vehicle that can bring some excitement to those long commutes? Want a vehicle that allows for more fun on the weekends or whenever the off-road appears? Don't wait any longer to get started carving out a new path thanks to a wonderful collection of pre-owned Jeep vehicles at Driver's Auto Mart. We have an amazing collection, including plenty of 2019 Jeep vehicles ready to go. 
Don't wait any longer to get the right vehicle you need. With a wide selection of choices, come to Driver's Auto Mart to add one of them with no hassle. Our collection is high-quality and we're ready to provide an exceptional experience. We also have an auto finance team to make things easier for our customers should they need help. Try us at (954) 361-8518 to get started on your next vehicle purchase with us at Driver's Auto Mart. Check us out on social media today for more information and let us know what you think about us!