The Longest Range Electric Vehicle – Chevy Bolt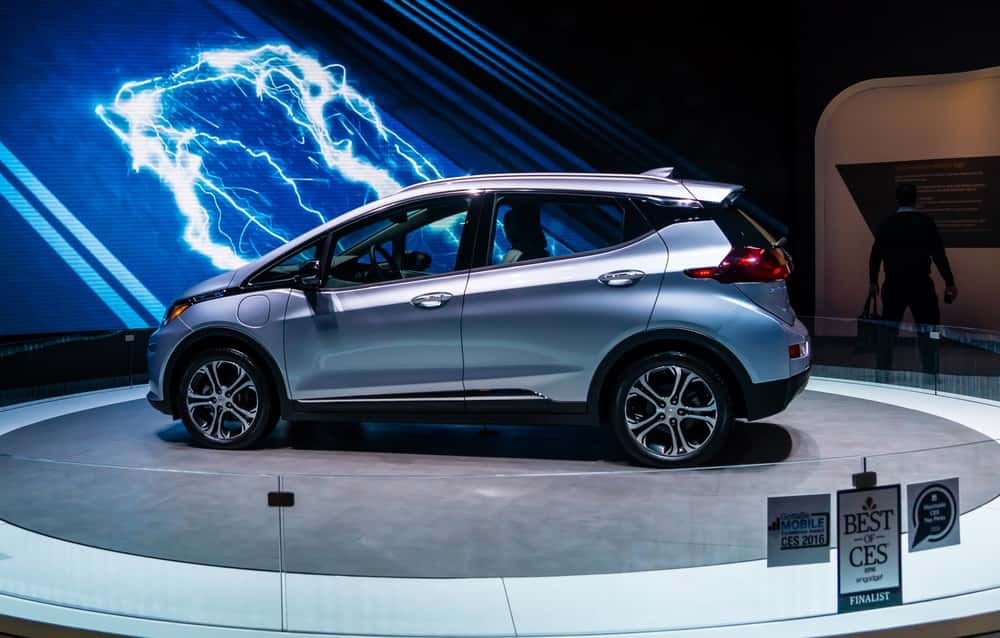 Fully-electric vehicles (EVs) are becoming more popular each year. Buyers are motivated by environmental concerns, the strengthened trust in electric car technologies, and improved driving ranges. While fears of a car running low on charge on a daily commute may have been a concern several years ago, Chevy is putting that worry to rest with the all-new 2017 Chevy Bolt.
Debuting in late 2016, the 2017 Chevy Bolt will have the farthest range battery out of any EV in its class. Powered by a with a nickel-rich lithium-ion battery that is helped with a unique one-pedal driving system, the Chevy Bolt can travel 238 miles on a fully charged battery.
When the Bolt's battery finally nears empty, the available powerful 240-volt charging unit can fully charge the battery in about 9.5 hours, and it can charge 25 miles an hour when the battery needs to be topped off in a rush.
In addition to the Bolt's industry-leading electric range, the all-new Chevy Bolt has a lot to offer, like space and tech features. The Bolt's unique battery shape made it possible for a low-profile body arrangement, which allows for more space for passengers and cargo. The Bolt's exterior is made from lightweight aluminum and its exterior design is very aerodynamic.
Two different screens display the car's energy and battery information, so drivers don't need to worry about forgetting about the power level. The Bolt's 10.2-inch screen fitted on the dash allows for a split-screen display, so drivers and passengers can view navigation and energy levels at the same time.
We will keep you updated when there is an official release date for the 2017 Chevy Bolt EV. You can search our current inventory here or come by Driver's Auto Mart to test drive a car today!