Maybe You Want to Consider the Pacifica Instead of a 7-Passenger SUV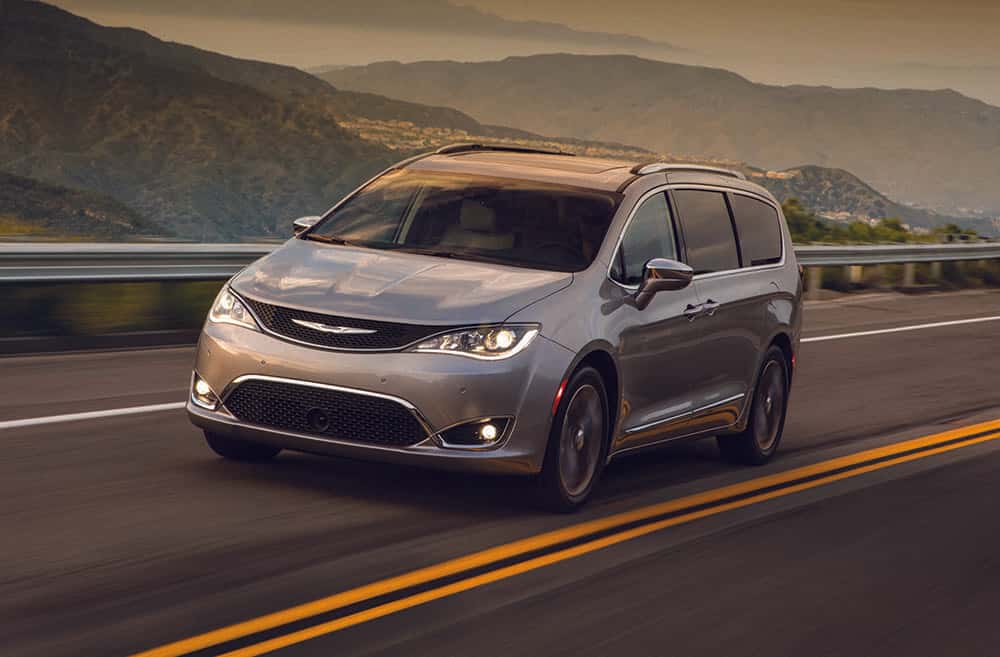 Attention shoppers: the automarket may be dominated by SUVs and Crossovers, but do you know what minivan can beat them all? It rhymes with Metallica. It's the 2017 Chrysler Pacifica! Convenient, safe, spacious, and great for carpooling.
The 2017 Chrysler Pacifica was built with all kinds of drivers in mind, and it makes driving anywhere feel like a dream. Not to mention all the available automatic features that that make it easy to get in and out. Have your hands full? That's okay, just wave your foot under the side of the minivan and the doors will slide open on their own. Loading the groceries into the back? Wave your foot under the bumper and the trunk will open up for you. There's also push-button sliding doors that will open and close automatically with a single button push.
Now that some of those luxuries are covered, let's talk space. Able to sit up to seven people comfortably, it's easy to get in and out of the third row. With class-exclusive easy tilt seating, all it takes is a single lever to move the entire second row forward and access the back. This same row has the popular Stow 'n' Go seating technology for folding into the floor to open up space for cargo and storage. Need more space? The third row can fold flat too, opening up a total of 140.5 cubic-feet to play with.
When it comes to technology, it's hard to be Uconnect. So when people hear the 2017 Chrysler Pacifica has available options like Uconnect with a DVD/Blu-ray player and Uconnect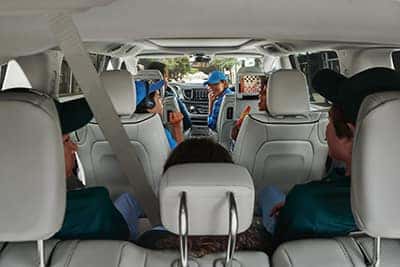 Theater with 10.1-inch HD touchscreens on the seatback it's like having your own movie theater on wheels. The same screens can be used to play a number of games to keep passengers occupied, and USB ports are available to charge phones and other devices.
Last but not least – safety. Always know what's around you with a bird's eye view, the 360-degree surround view camera. Parking is easy and scratch-free with Parallel and Perpendicular Park Assist, another available class-exclusive feature. Advanced safety features line blind spot monitoring, LaneSense lane departure warning, rear cross path detection, adaptive cruise control with stop and go, and forward collision warning with active braking can all be found available in the Pacifica.
Can SUVS and crossovers do all that? As of now, they can maybe cover a fraction of what the 2017 Chrysler Pacifica offers. Oh, and don't forget about the 2017 Chrysler Pacifica Hybrid, able to travel 33 miles on emission-free electricity and a combined distance of 566 miles total.
Driver's Auto Mart has a variety of used models available, and although the Chrysler Pacifica is very new to the industry, we have already had several used Chrysler Pacifica models on the lot. If you are on the market for a used vehicle at a great price, come shop at Driver's Auto Mart today and check out our used vehicle inventory.