MINI Cooper Near Ft Lauderdale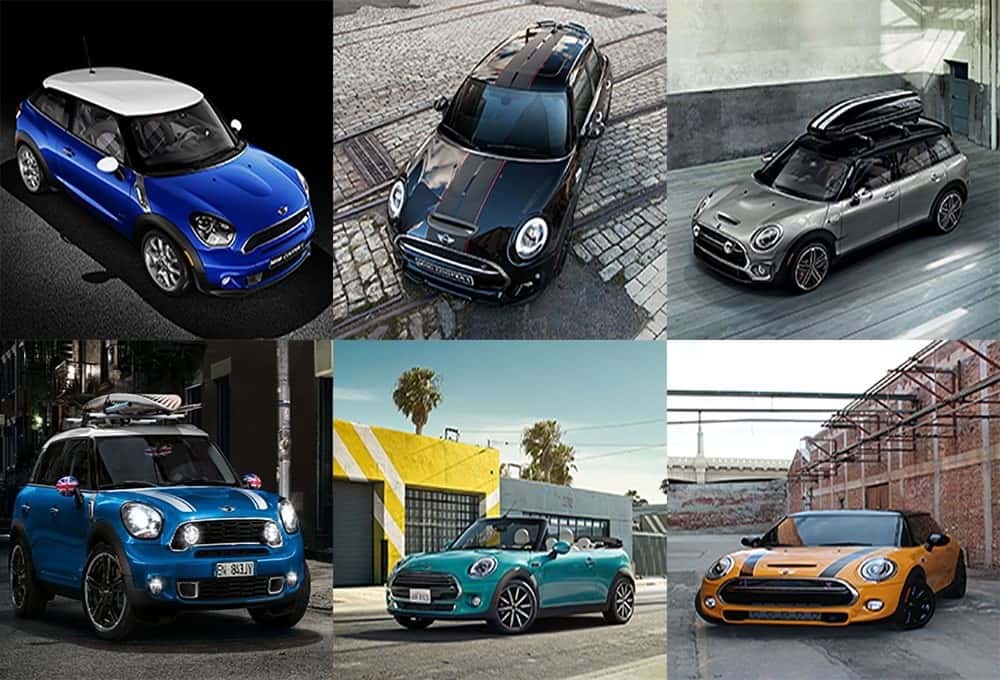 Mini is British car company that created the Mini Cooper to solve fuel economy issues in the 50s. Since then, Mini brand has gone through many phases and has continued to grow, not only in England, but all over the world. From race car models to Mini truck models, the car company strives to push the boundaries, and that is obvious with the fast John Cooper Mini Cooper model.
A cool thing about the Mini brand is the company strives to keep the car modern in terms of tech and engineering, yet even in 2016, the Mini Cooper has a classic style. For example, 2016 Mini Cooper models actually still have round headlights, which is a classic car feature many companies did away with years ago.
There has not been much said about the 2017 Mini Cooper just yet, but it is rumored to have engine changes, and upgraded interior and exterior changes as well.The exact date of release has not yet been announced for the next model, but it will most likely be early 2017. For the meantime, lets check out the 2016 Mini Cooper models.
Models, Trims and Engines
There are four models currently offered for the 2016 Mini Cooper. These models include the Classic Mini, Countryman, Clubman, and Paceman and each model is available in multiple trim levels.
The Classic Mini is available as a Hardtop 2 Door, Hardtop 4 Door, and Convertible 2 Door and in the Cooper, Cooper S trims, and both two-door models are available in the John Cooper Works trim. The Countryman, Clubman and Paceman models are available as Cooper, Cooper S, and Cooper S All4 trims, and the Countryman and Paceman are available with the John Cooper Works All4 trim.
The base engine for the Classic Mini and the Clubman is a 134-horsepower 1.5-liter 3-cylinder Mini TwinPower Turbo engine. The engine on Cooper S and John Works Cooper trims is a faster and more powerful 2.0-liter 4-cylinder Mini TwinPower Turbo engine.
The Mini Paceman and Countryman models are all equipped with a 1.6 Liter Overhead Cam, 16-Valve Inline 4-Cylinder Turbocharged engine, and all but the base Cooper trims have Variable Valve Timing.
All Mini models come standard with a six-speed manual transmission, but buyers have the option for a six-speed automatic transmission for increased performance and handling.
Mini Cooper Models and Exteriors
The Classic Mini is available as a 2 Door Hardtop, which is the original 4-passenger Mini Cooper body style, and as 2Door Convertible and a 4 Door hardtop. There is also the two-door and four-passenger Paceman, but the Clubman and Countryman are more spacious four-door models that have seating for five passengers.
The body style of the Classic Mini is boxy and aggressive, but its European stylings give it a performance touch. One of the best things about Mini Coopers is the freedom buyers have to design and customize their vehicle. Mini offers up to 10 million different design combinations, so you can truly make your Mini personalized. Not to mention the color of the contrasting roof and mirrors can be changed and personalized as well.
The exterior of the Clubman, Countryman, and Paceman models possess the same boxy look and design possibilities as the Classic Mini, but they each have a different body shape that separates them from the other models.
The Clubman is the largest and most spacious four-door Mini and it looks much longer than the other models. The Paceman is a 2 Door Hardtop Mini, but it has sportier look and it looks more like a coupe than the standard 2 Door model. Then, there is the Countryman, which looks very similar to the Classic Mini, but it is wider and taller giving more room for the fifth passenger. The Countryman model is meant for more than just the average road and its roof racks give it a more rugged appearance.
Interior
The interior of every single Mini model contains identical features as previously mentioned. Mini boasts about their unique interior features such as a cockpit feel, interior lighting in many different colors, a spacious interior despite the "Mini" look, race inspired dials, and more. The only interior difference is the sports mode button that comes in both the Countryman and Paceman trims.
Technology
Technology features for these vehicles include some great options. Mini Connected with a display screen, navigation, Pandora/Spotify, and more, and handwriting recognition touch controller dials are both available on any of these Mini models and trims. These features remain the same across all models and trims including the Countryman, Clubman and Paceman.
Safety
Safety is a key feature in any car , Mini Cooper has an impressive four star rating. Many would think smaller cars are less safe, which is sometimes true, but Mini Coopers are built strong to protect. Standard safety features in every Mini model include: smart airbags, a sturdy and rigid body frame, stability control, automatic active brakes, and adaptive cruise control.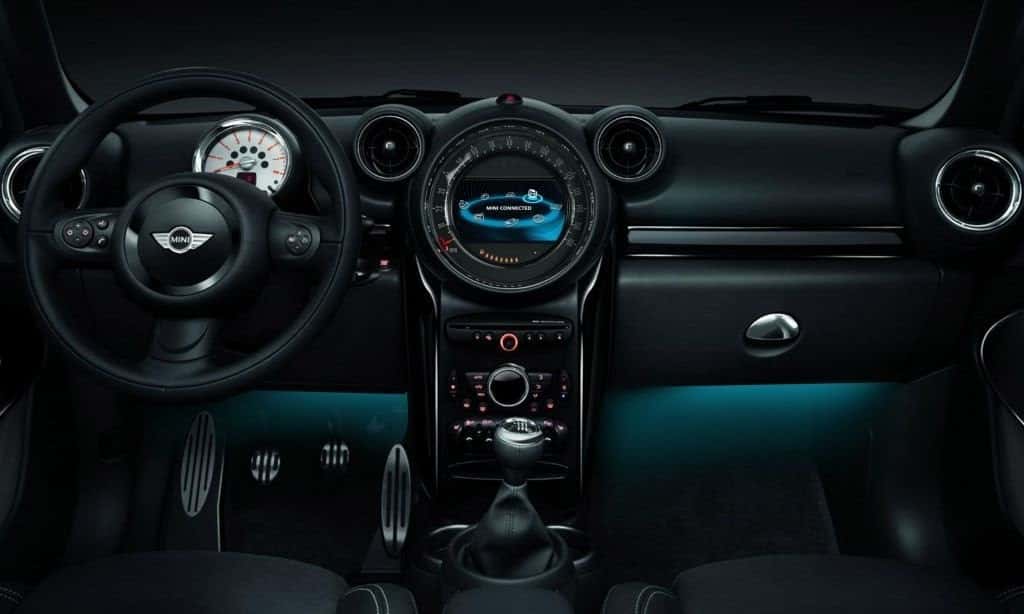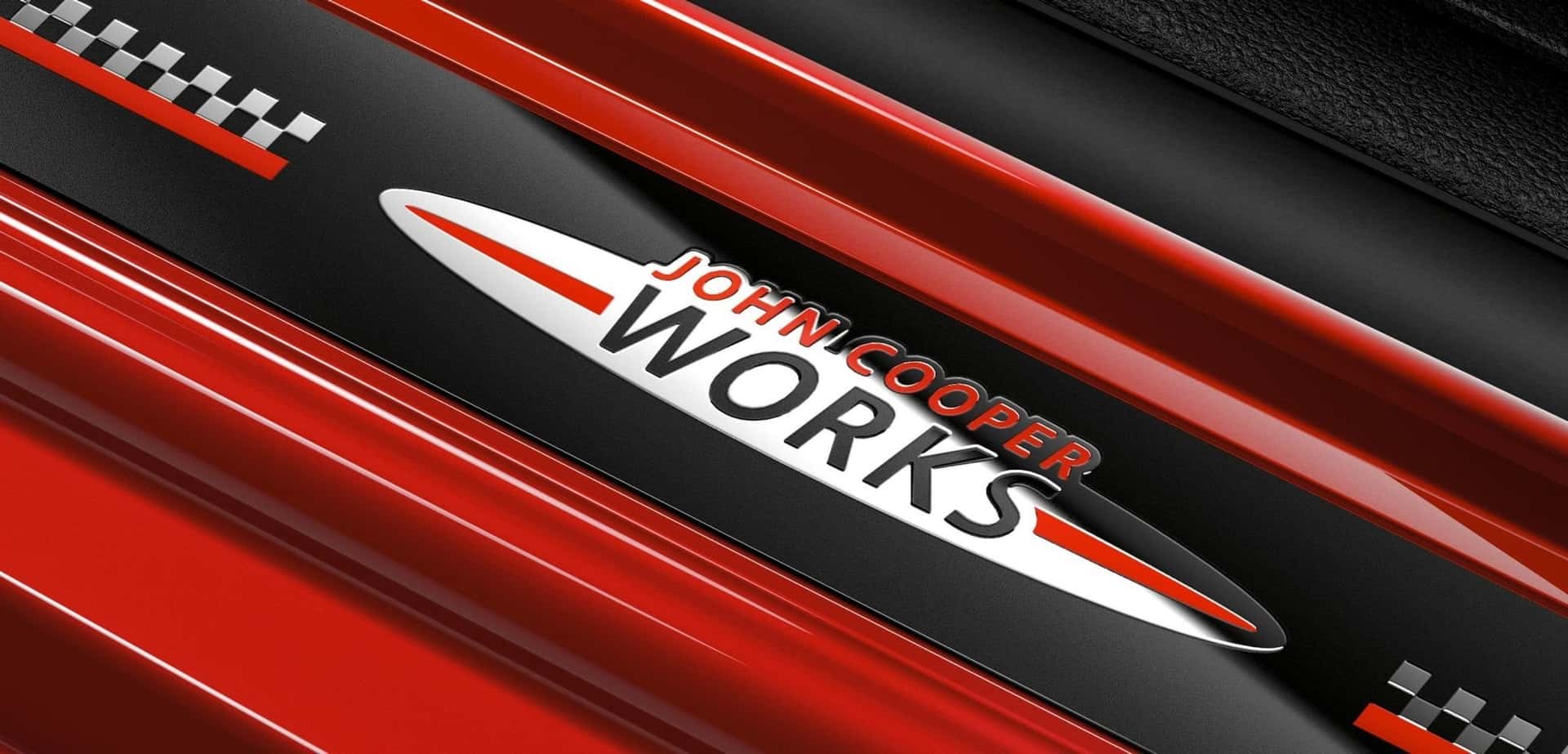 The John Cooper Works edition trims are named after the 1950s racecar driver, John Cooper. His car was a classic Mini. The engine on these trims is the fastest Cooper engine available drive with a Cooper engine is said to be both smooth and fast. This special edition comes stacked with extra performance features like an upgraded transmission, bigger brakes, and a sports suspension. Body style specifications for the John Cooper Works editions includes a full body kit with wheels, visual/color enhancements, and an exclusive interior pack.
Prices and Warranties
Prices vary depending on trim model and trim level. These are the basic starting prices for each model (keep in mind they go up depending on trim and addition options selected):
Mini Cooper Hardtop 2 Door starts at $20,950
Mini Cooper Hardtop 4 Door starts at $21,950
Mini Cooper 2 Door Convertible starts at $25,950
Mini Cooper Countryman starts at $22,750
Mini Cooper Clubman starts at $24,100
Mini Cooper Paceman starts at $23,550
Warranties are the same for each model and trim and include a four year or 50,000 mile basic warranty, and a four year or 50,000 mile powertrain warranty.
Interested in a Mini Cooper? Check out our available Mini inventory here.