Most Popular Used Cars Available in Fort Lauderdale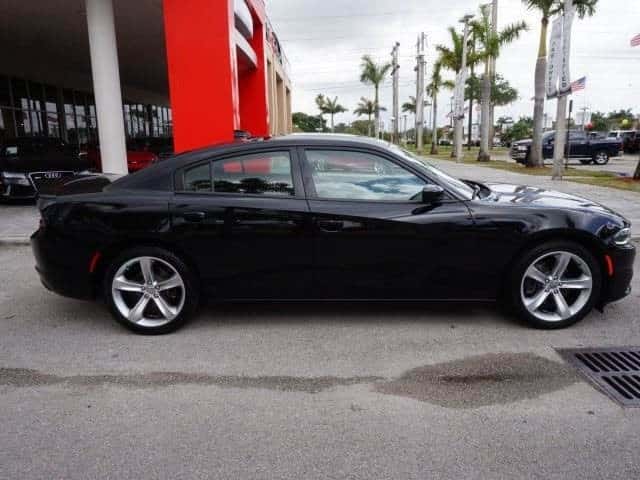 Looking for an affordable used car? This is a good place to start! These five vehicles are not only available at Driver's Auto Mart,but they also made Autoblog's list of "Top 20 Most Popular Used Cars."
If muscle cars are your thing, a Dodge Charger is a great choice! Driver's Auto Mart currently has nine used Dodge Chargers available and they range from the 2007 to 2016 model years. Some of the models are equipped with a powerful 3.6-liter V6 engine and the other models have an even more powerful 5.7-liter HEMI V8 engine. In addition, the models with a 3.6L engine are available as all-wheel drive or rear-wheel drive and we have both available!
Maybe you are more of a Chevy person than a Dodge person. If that's the case, we have a Camaro with your name on it! We presently have three Camaros in stock, two of which are not even a year old (2017) and one of which is basically new (2016). Choose between the HEMI V8 engine or the 3.6-liter V6 engine for this vehicle as well.
Looking for Luxury? We have a BMW 3 Series in stock waiting for you to take her out for a drive. This BMW is a 328i sedan. The vehicle comes with a 2.0-liter 4-cylinder engine and an automatic transmission. This vehicle is being offered for an awesome price and is just a year old with very little mileage on it!
The Ford Focus is the hatchback that made Autoblog's list of Top 20 list. We have five different options for you in inventory right now all of which are only a year old. They all come with an automatic transmission, 2.0-liter 4-cylinder engine and FWD.
Honda's are known to be long lasting vehicles, so it is no surprise that the Accord made the cut. If you are interested in the Accord, we have a 2015 Accord ready to go home with you. This Accord comes with a 2.4-liter 4-cylinder engine with FWD and a variable transmission.
Interested in one of these vehicles or any other used cars, trucks, or SUVs? Check out our entire inventory at Driver's Auto Mart here.