Most Popular Vehicles of All-Time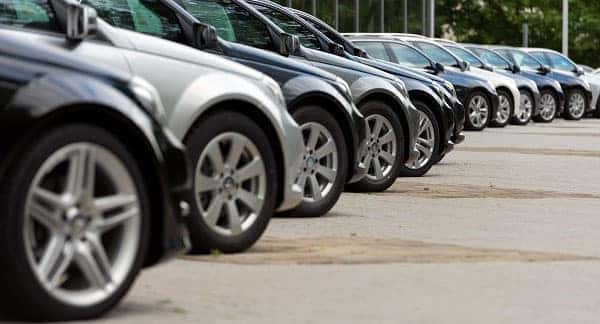 At Driver's Auto Mart, we sell some of the world's most popular vehicles ever and we have a wide array of pre-owned vehicles for customers. You'll even find some of them on our list below.
As long as there have been vehicles, there have been favorites among consumers. Sometimes the vehicles that were world wide favorites eventually grew out of favor and their production run came to an end. Let's take a look at some of the most popular vehicles of all time*, some are still being made in production and some have long been obsolete.
World's Most Popular Vehicles of All-Time
Honda Civic
Among our selection, you'll discover a vehicle that needs no introduction. The Honda Civic has a lengthy history of popularity with over 18.5 million vehicles sold since 1972, gaining widespread attention for reliability, comfort and unique design. A low price point was also instrumental in bringing attention to this Japanese vehicle.  
Toyota Corolla
The Toyota Corolla has been sold over 43 million times since production began in 1966. By the time 1974 came around, it was the best-selling car in the world and among the most popular vehicles of all-time. Many Toyota Corollas can be found in the United States as sales for this Japanese car happen so fast, Toyota claimed it could not tell which vehicle was the 40th million Corolla sold a few years back. That's how fast they fell out of stores!
Volkswagen Beetle
The iconic Volkswagen Beetle from its inception in 1938, became the first vehicle to achieve selling 20 million cars. The vehicle was in production all the way until 2003 and continues to remain one of the most recognizable cars on the road. We carry Volkswagen and proudly display them, take a look for yourself.
Ford Model T
Ford Model T was the first affordable and mass production car for the average American citizen at the turn of the 20th century. From 1908 through the early 1930s, the Model T had sold 16.5 million vehicles. Today, Ford's popularity and success is found in the Ford F-150 pickup with over 26 million vehicles sold since 1977. Ford has reigned as America's best selling vehicle  with their F-series for 36 years in a row. We have quite a selection of pre-owned F-150s for you to choose from today.
Honorable Mention
The DeLorean "DMC-12" was first produced and sold in 1981 through 1983 and only produced 9,200 vehicles, however, the DMC -12 became a pop icon due to its role as the machine car in the box office hit film series Back to the Future. The popularity of the original film, using the DMC-12 as a center plot point and character, spawned two sequels and a spin-off television kids cartoon show. This might be the most popular vehicle ever that sold less than 10,000 vehicles in total. Production for this vehicle is set to resume this year and five locations around the world will have it available.
Where To Find Some of the Most Popular Vehicles of All-Time
With more vehicle choices than most dealerships you'll ever find, we are sure to have some of the most popular vehicles and at an affordable price. Stop by Driver's Auto Mart and let our professional staff show you around our lot with brands like Ford, Jeep, Chevy, Toyota, Nissan and Kia. We have nearly 300 pre-owned vehicles ready for a test-drive today!
Located in Davie, Florida we treat our customers well and ensure they remain our first priority. Feel free to reach out to us at (954) 945-7618 or visit us at 5355 S University Dr, Davie, Florida.
*Numerical Data from AutoBlog.com