Mythbusting: the Used Cars Edition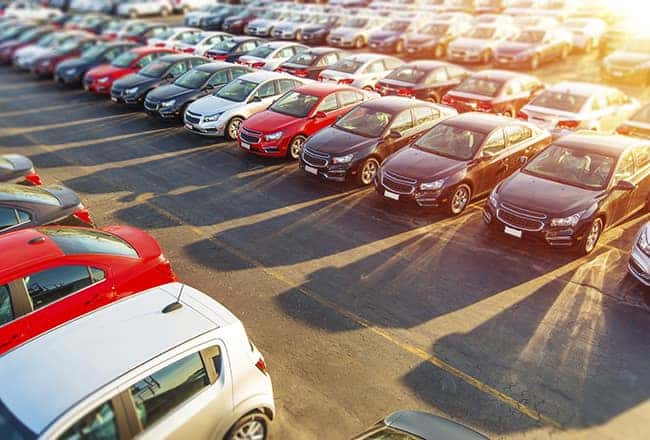 Consumers in the market for a new used car often feel like they're being placed in a lose-lose situation, but nothing could be further from the truth. There's a lot of misinformation out there with regard to buying a used car. At Driver's Auto Mart we want to bust these common used car myths.
Used Cars Lack Reliability
Let's start with the basics: modern cars are built to last. Gone are the days of cars having limited lifespans and copious amounts of mechanical problems. Innovative engine technologies and the ongoing advances in automotive design and machinery can often propel vehicles past the 150,000-mile range when it comes to life expectancy. With proper maintenance, many can last much longer. A vehicle that stands the test of time is one that's taken care of – including regular maintenance, tire rotations, oil changes, and day-to-day upkeep. Which leads us to our next myth:
You Can't Know if a car has Been Taken Care of or not
This is absolutely false! Any mechanic worth their salt will be able to tell if a vehicle has been treated accordingly over the course of its life. If a car has skipped oil changes or other regular maintenance appointments, a mechanic will be able to tell immediately. You can rest assured that you're not buying a vehicle that's going to sour like a lemon on you once you get a knowledgeable opinion.
There's no way to Know if You're Getting a Lemon
Once again, the lie detector determined this is false as there are plenty of ways to know about your potential vehicle's history before making a final commitment.
Certified Pre-Owned vehicles are vehicles that are required to meet specific criteria before they can be labeled as being Certified Pre-Owned. Any dealership that offers certified pre-owned vehicles must inspect them, refurbish them, and additionally offer an after manufacturer warranty.
Additionally, a vehicle history report is a great tool to see what kind of life a vehicle had before you crossed paths with it. You can use the vehicle's VIN number to search if it's ever been in an accident – and how serious the collision was. At Driver's Auto Mart, we will provide a report for free.
It's also always better to be safe than sorry and that's what extended warranties are for (other than being the ultimate protection). These warranties can cover your vehicle for additional miles outside the original manufacturer's warranty so you can continue to sleep soundly at night.
Used Cars are Gas-guzzling Nightmares
Unless you're going to buy a car with a poorly maintained engine (we hope that after busting all of these myths with us that you aren't), then you've got nothing to worry about. Fuel efficiency all depends on the size of the engine and how well it's been maintained so it performs at optimal quality. A well-maintained engine will not make any dents in your wallet, regardless of age as that plays a very little part in how much fuel the vehicle burns.
Used Cars and the Words Resale Value Don't go Together
Vehicle values can often withstand the test of time with (you guessed it): maintenance! What makes a vehicle worthy once it's no longer new? Safety, reliability, appearance, and fuel economy. If our other myth-busting points didn't make it clear (and at the risk of repeating ourselves), maintenance is the key to pretty much everything when it comes to used cars. Once you choose your perfect used vehicle make sure to maintain it by the book so you may be able to sell it or trade it down the line for a good return on your original investment.
Know of any other used car myths we should be busting? Share them with us on Driver's Auto Mart social media!
Photo Source/Copyright: Frugal Novice