New Report Concludes Safety Technology Is Working Almost Too Well!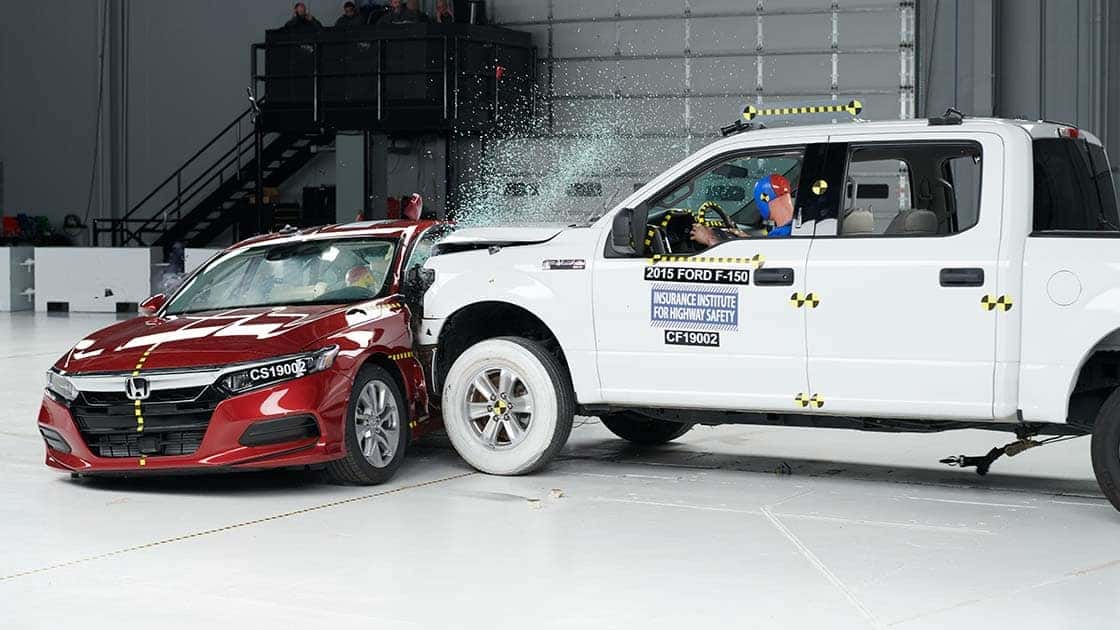 With all the major upgrades that have been established in the last few years in regards to automotive safety technology, there was bound to be good news that would come as a result. More than just saving lives and helping to prevent accidents, a larger impact has happened regarding insurance. Advanced safety systems, ranging from lane keep assist and braking assist systems are truly working. As a result, the latest safety and driver assistance systems have started to lower the costs of auto insurance coverage. As more sophisticated safety features are added and integrated into new cars each year, so does the ability to prevent crashes and save lives. Some surprising news has put a spotlight on the safety tech now offered in the last decade. Let's look into what the study found.
Perks of Increased Driver Safety Is Showing 
Aside from fewer casualties on the road, a large impact can be felt by keeping drivers safe thanks to the newest safety packages. A new report by the Insurance Institute for Highway Safety (IIHS) and its Highway Loss Data Institute, has determined brands have changed the owners should view safety packages when buying a vehicle. The Highway Data Institute (HLDI)  looked into different brands and models built with the latest technology. BMW, for example, offers various combinations of forward collision warning, automatic emergency braking, adaptive cruise control and other driver assistance technologies. These new systems worked better than others and its use even corresponded to an increase in collision claim rates, according to the study. 
HLDI's Latest Safety Package Study 
In the study, HLDI compared insurance claims data of over thousands and even tens of thousands of model-year 2013-17 BMW vehicles that had the latest technology added. These BMW models were equipped with one of four different crash avoidance packages. The first type of package included the basic safety package, and combined forward collision warning with lane departure warning. Researchers saw an increase in damage and injury claims related to this equipment: a 2% jump in the frequency of collision claims, a 5% rise in the frequency of property damage claims and an 11% growth in the frequency of bodily injury claims when compared to the other brands. As the HLDI looked into the various claims, however, HLDI noted decreased injury and damage claims. This package does not provide all the latest perks that were offered in the more expensive and protective safety packages.
Why Driving A Vehicle With Increased Safety Features Matters
The report was happy to notice the second system built into these BMW models had better results. The alerts package added automatic emergency braking, which amounted to a 5% reduction in the frequency of collision claims, an 11% drop in the frequency of property damage claims and as much as a 16% reduction rate in the frequency of bodily injury claims. 
The study found that with the third safety package, BMW's Driving Assistance Package, did even better. The Driving Assistant Package, which includes adaptive cruise control and upgraded versions of the prior features, further reduced collision, property damage and bodily injury claim rates as much as 6%, 27% and 37%, respectively. 
The last package the HLDI reviewed, the Driving Assistance Plus Package, which includes the lane centering and front cross-traffic alert system features, had results. This made researchers wonder about the effectiveness of lane centering (lane keep) and front cross-traffic alert systems. These systems are on from the moment a driver first enters the vehicle if they opted for these unique safety features, but each feature can be turned off manually if an owner wants. However, with results like these, any owner would be smart to keep them on.
"The crash claim frequency reductions for BMW's Driving Assistance Package are the largest we've seen from advanced driver assistance systems, which suggests crash avoidance may be delivering bigger benefits as the technology improves. The lane centering that comes in the Plus package doesn't seem to augment these benefits. That may be because the system is only intended for use on freeways, which are comparatively safer than other roads, and only works when the driver switches it on," Matt Moore, senior vice president of HLDI said in a statement. 
Shop With Driver's Auto Mart Today
Want to drive a safe vehicle? We have plenty of amazing pre-owned vehicles with safety features galore. We truly look forward to helping all our customers drive away in a vehicle they'll love. If you have any concerns about financing a vehicle, let us answer all your questions. Even during these uncertain times, we are ready to help and provide help.
Reach out to us today at (954) 400-4200. We'll be happy to get started. At Driver's, we will also assist you in selling your vehicle with us. We can't wait to be your guide for the best in premium, quality pre-owned. Shop with Driver's Auto Mart, you'll be glad you did!
Photo Credit: IIHS