One of the Best Used Trucks is a Used Chevy Silverado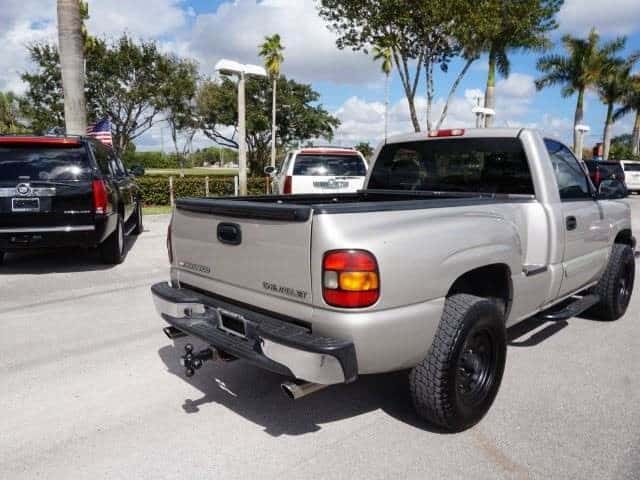 If you live in Fort Lauderdale and are in need of a used truck, a used Chevy Silverado is a great option! The Chevy Silverado is listed by USA Today as a truck that is likely to hit 200,000 miles. Therefore, even if you buy a used Chevy Silverado with 90,000 miles on it, it still has plenty of life left.
With that being said, Driver's Auto Mart currently has an awesome deal on a used Chevy Silverado! Learn the details below, and be sure to keep up with our used truck inventory to see when we add more Silverado models to the lot.
Currently, we have a 2005 model year Silverado for sale at Driver's Auto Mart. Since the truck is a little bit older, it is definitely an affordable option if you need a truck. This specific model comes with a powerful 4.8-liter V6 engine that produces up to 195 horsepower and 260 lb-ft of torque. This engine averages 23 mpg on the highway and 17 mpg in the city, which is great for a nice big truck.
Other features if the truck include a well-kept interior with vinyl upholstery, a steering wheel with tilt adjustment, and passenger seat ventilation controls. On the outside of the truck you will find 17-inch chrome wheels, chrome front and rear bumpers, and and all-season tires.
The 2005 model year Chevy Silverado received a 5-star overall safety rating for the NHTSA, so you can be assured utmost safety in the vehicle. Features like four-wheel ABS, halogen bulb headlights, headlight control with dusk sensor, and multi stage airbags can be found in this truck as it comes.
Chevy trucks are built strong and will last you as long as you need. Check out our entire used Chevy inventory here to see other long lasting used vehicles!