Paris Motor Show is Looking Pretty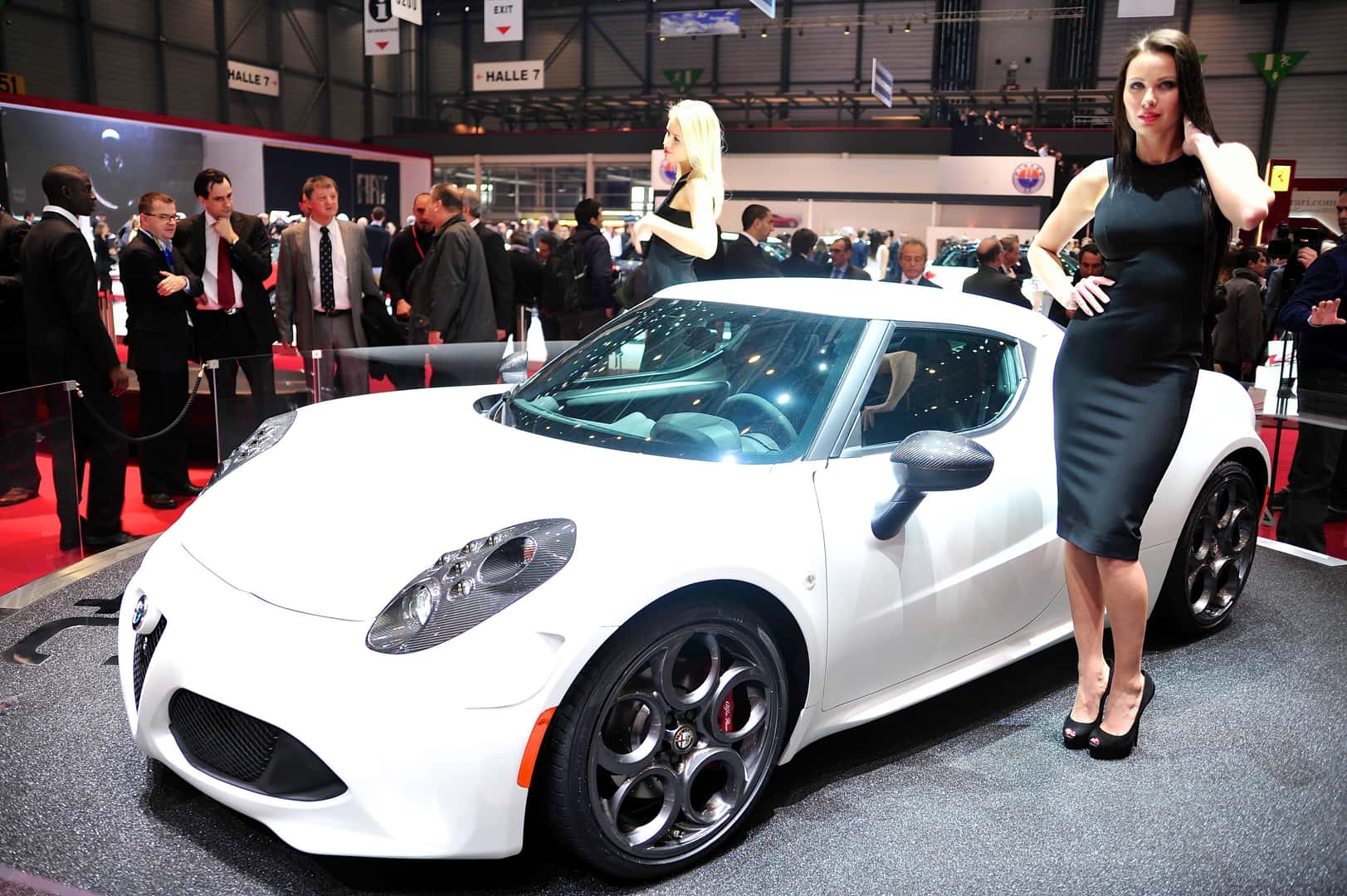 The Paris Motor Show is an anticipated annual event in the automotive world. Automakers get to see the competition, the public gets a look at what's to come, and this year there's even a few surprises. Unsurprisingly, at the Paris Motor Show like all other auto shows, there are female models standing next to cars. Why do motor shows have female models standing next to a car? We'll get to that in a moment.
The Paris Motor Show opens to the public October 1st, but started a few days earlier giving reporters and business-types exclusive access and a first-look at all that's going on this year. We already know a few of the popular brands and vehicles that will be making their debut this year – the new Kia Rio, Kia Soul, and a new model, the Kia Carens; Mitsubishi's Outlander PHEV, 2017 Outlander Sport, and their hot topic, the Mitsubishi GT-PHEV.
This is just a glimpse of what's to come during the next model-year, as Jeep has already discussed a small SUV prototype dubbed the "Baby Jeep Renegade" for now. Sadly, the new 2017 Jeep Compass the internet has been buzzing about won't be making an appearance.
Some large achievements and revolutionary events have already taken place. Land Rover unveiled its new Discovery by driving it under a lego-replica of the London Tower Drawbridge, made of nearly 6 million lego bricks. Renault brought a whole new way to look at car concepts – giving people a first-look through Oculus Virtual Reality goggles. Now that's an innovative concept that should be worth a visit if you're at the show.
So this all brings us to the question – why all the pretty girls? Well, a study published by the Royal Society back in 2004 could help answer that question. "Do pretty women inspire men to discount the future?" by Margo Wilson and Martin Daly, studies the concept that organisms "discount the future" when they value imminent goods over future goods. In their experiment, men and women were shown twelve photographs of attractive and unattractive people of the opposite sex. Their results showed that men who viewed attractive women were more likely to discount the future.
What does it mean to "discount the future"? Based on the study, in laymen's terms, it's when someone values instant gratification over unforeseen fruits of labor. Does anyone remember the study where a child was told they could have one cupcake now, or several cupcakes if they wait? Same concept.
Alright, what does this have to do with all the pretty girls at car shows? Simple. If a man sees a pretty girl near a car, it's subliminally suggested that women are attracted to this type of car, and in turn, women will be attracted to him for driving that car. So, although a new car may be expensive, in the male mind, it's a good investment if they wish to attract a potential mate.
Beautiful, isn't it?
Photo Source: Shutterstock.com/Copyright: Gustavo Fadel