Party Like It's 2020 (How Much Has Ram Technology Grown Since 1999)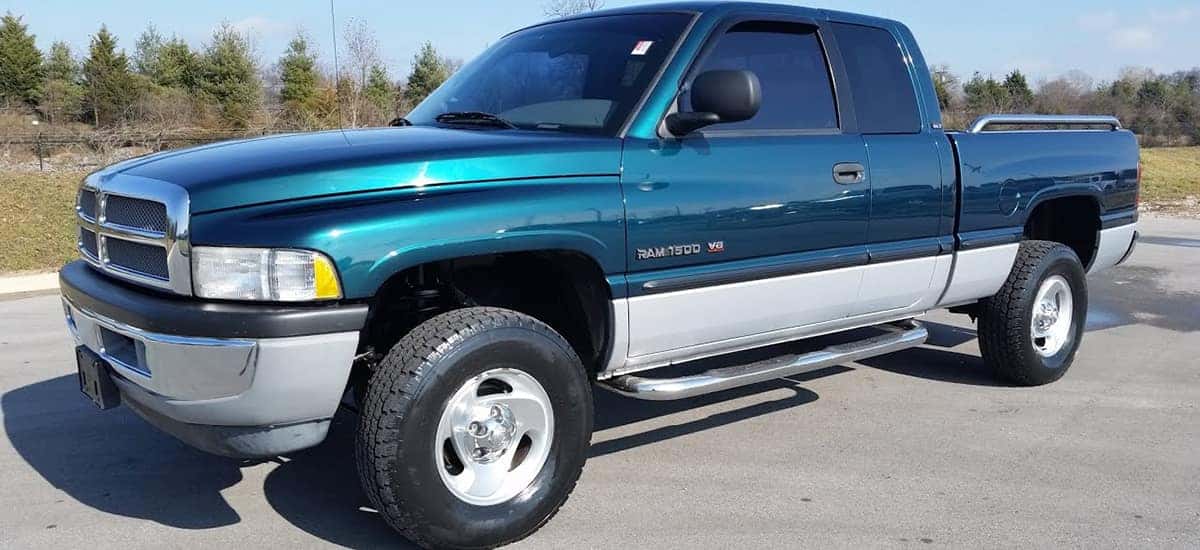 Ever wonder exactly how different things used to be? To know how well we have things today in 2020, let's take a close look at a premiere brand like Ram and measure what they were like a generation ago. Pick-ups today have risen in popularity thanks to brands like Ram. Before the turn of the new century, in 1999, the Ram brand was still apart of Dodge Ram. This is a great example to learn just how fantastic and how far Ram has come. The 1999 Dodge Ram 1500 pickup supplied customers with only 230 horsepower and a stunningly low 13 combined mpg. In contrast, the 2019 Ram 1500, available today at Driver's Auto Mart with double that mpg at 26 highway mpg. 
More Horsepower, More Strength For Owners
Comparing the powertrains, the 1999 Dodge Ram 1500 includes an 8-cylinder 5.2-Liter engine and the 8-cylinder 5.9-Liter engine and has a maximum towing rating of 8,000 pounds. The 2019 Ram 1500 has three powertrain options including the 3.6-Liter V6 engine, the base engine, that supplies 305 horsepower and 269 lb-ft of torque. The base engine supplies more horsepower and torque than its 1999 counterpart. The maximum towing for the 2019 Ram 1500 is 12,750 pounds with the 5.7-Liter HEMI with eTorque engine. The Ram 1500 has recently added a 3.0-Liter V6 EcoDiesel engine. Helping drivers get even better mpg was a nice gift for buyers by Ram. 
The Advancement of the Ram Truck Is Evident
Seeing how advanced the Ram brand is today, it's more than just strength and power. The 1999 Dodge Ram effort was great in its time but doesn't hold a candle to the Ram pickups of today. Much like NFL quarterbacks back then, compared to the current statics put up, the Ram 1500 built during 2019 is on another level. The interior of the vehicles could also not be more different. The infotainment system of the 1999 Dodge Ram 1500 is practically non-existent. There is no touchscreen, no Bluetooth capabilities, just an AM/FM radio and air vents with a tape cassette player. 
How Superior Is the 2019 Ram 1500?
The 2019 Ram 1500 introduced the current generation of 1500, with the glorious Nappa leather, spacious interior, large 12-inch touchscreen, plus many additional features that show how ahead of the competition Ram is, not only compared to its own counterpart from 1999, but in today's current landscape of full-size, half-ton pickups. The air-suspension has taken the ease of driving a Ram 1500 to a whole new level. The ride has never been more comfortable for owners. With all these comforts, we see how far Ram has come. Thinking about adding a pre-owned Ram 1500 in 2020? We know the perfect place to go to right now to drive one home!
Test Drive Ram With Our Help 
 Start your new year off right with the help of Driver's Auto Mart. We have an amazing selection of choices we're ready to help you purchase. With a wide selection of choices, come to Driver's Auto Mart to add one of them with no hassle. Our collection is high-quality and we're ready to provide an exceptional experience. We also have a finance team to make things easier for our customers should they need help. If you're in need of a vehicle trade-in, we have a way for you appraise your vehicle. 
Reach out to us at (954) 361-8518 to get started on your next vehicle purchase with us. Check us out on social media today for more information and let us know what you think about us and we'll be here for you.