Pickups are America's Favorite Vehicle and Here's Why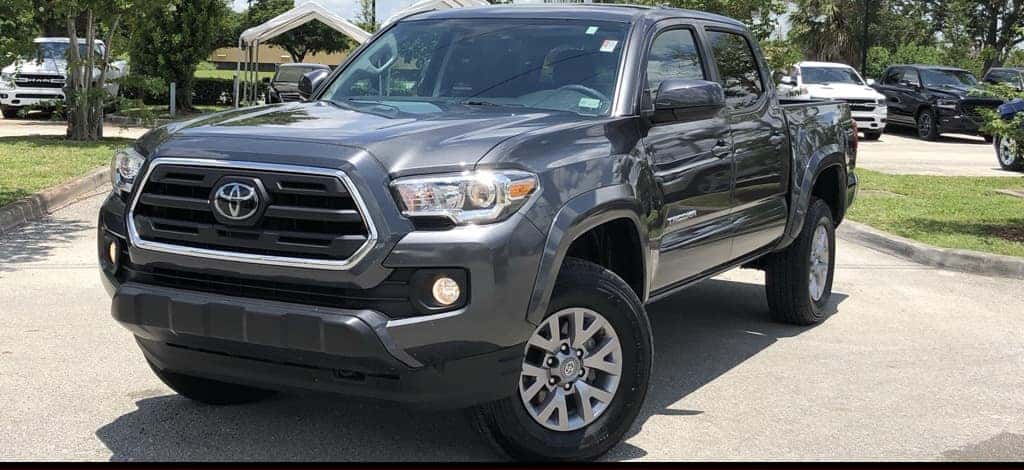 The ideal American vehicle was once a '57 Chevy. Later, a Chrysler minivan and a Ford Taurus. Today it's a Pickup Nation.
Three of America's best-selling vehicles are full-size pickups – Ford F-series, Chevrolet Silverado, and Ram's 1500-3500 full-size pickups. Automakers are going back to midsize pickups, something that was abandoned many years ago. Why?
"There are no tradeoffs. It's the perfect vehicle," said marketing manager for Ford's upcoming Ranger midsize pickup and the Ford F-150 full-size pickups Brian Bell. "Pickups used to be a family's second vehicle, but now you can carry your family every day. There's also a tow trailer or haul a load when you need to, drive to work or through the brush to your favorite campsite."
Competitiveness is at an all-time high. GMC, Ram, and Chevrolet introduced new pickups for the model year. Ford wants to keep the streak for the 42nd year in a row with the F-150 still being the best-selling truck.
"If you own a truck, you're the guy — or girl — who can get it done and isn't afraid to get into the mix to do it," said senior analyst for IHS Markit, Stephanie Brinley. "It is a uniquely American perspective to be so invested in the ability to do it yourself. Pickup trucks communicate that image more perfectly than any other vehicle."
Full-Size Pickup Sales for 2017:
The sales for a 2017 Ford F-series was 896,764, the Chevrolet Silverado was 585,864, and the RAM was 500,723. And the sales for the GMC Sierra was 217,943, Toyota Tundra was 116,285, and the Nissan Titan was 52,924. Full-size and midsize pickup trucks accounted for about 16.5% of all sales, according to kelleybluebook.com.
Follow the money:
Pickups come in a broader range of models and prices vary. New customers can spend anywhere from $28,300 and up, approaching close to the six figures on a full-size. The average transaction price for 2019 is almost $50,000.
As for midsize pickups, that is a growing class in itself, and that will gain momentum throughout next year with a new Jeep and the reboot of Ford's popular Ranger, which starts below $20,000 and tops out at around $50,000. "We have a truck for every customer," said Mike Strickhouser, Silverado global vehicle performance manager. Chevy has developed eight models for the 2019 year, the most ever. Also, GMC's Sierra pickups have the hot-selling Denali sub-brand, which has helped create the whole idea of a luxury pickup.
The full-size pickups sell for high prices in massive numbers as they are critical to Detroit's finances. According to a Cox Automotive estimate, GM's earnings from the sales of SUV based vehicles and full-size pickups was $36.4 billion through August. It's more than the GDP of the world's 85 least wealthy countries, based on U.S. government figures.
Detroit's Three trucks dominate full-size, larger heavy-duty pickups, and it still has a bigger truck frame which is used for dump trucks ambulances, school buses and the like, the Toyota Tacoma is the best-selling midsize out there at the moment. There are more than half of full-size pickups which sell four-door "crew cab" models. They have luxurious interiors with elaborate detailing, more passenger space than their brands' best car, and comfort, which includes ventilated and heated seats.
"The 2019 Ram pickup interior has more real wood and high-grain leather than any competitor," said Ram 1500 brand manager Brad Pinter. The remaining full-size pickups, with traditional two-doors and those with small rear doors and less spacious cabs, are probably work trucks, which is everything from utility trucks to farm vehicles, general contractors and cable TV installers. The full-size pickup buyers are loyal to a specific brand, according to the Cox Automotive research.
Eighty percent of full-size pickup owners are owners that tow cars or trailers, 48 percent can tow or haul a motorcycle or ATV, and 61 percent are contractors or plan home improvement projects according to Cox Automotive. There is a trail of discontinued, not-suitable-for-work pickups which stretch back to the 1980 VW Rabbit pickup. It goes even further to the "sport trucks" such as the Chevy El Camino and Ford Ranchero.
Year of the midsize pickup:
The competition will be fierce among midsize pickups next year. Ford will launch a new Ranger version which dropped in 2011. As for the new pickup, it'll aim to wager with the familiar name which will have modern technology becoming a favorite with off-road enthusiasts.
Those who like Toyota Tacoma TRD and Chevy Colorado ZR2 vehicles will also love the Ram as well. Ford is hoping that the segment exclusives such as the 10-speed automatic transmission and advanced electronics, is enough to win the hearts of those wanting off-roading on their vehicle. But Ford may need all that, and maybe more to hold the spotlight of the off-road king as the eagerly awaited Jeep midsize pickup is set to debut later this year. 
The features, looks, and off-road ability are shared with the Wrangler SUV, which gives the new Jeep instant believability. The new Jeep pickup is going to be called the Scrambler, and it's expected to offer a four-door crew cab. There are reports that Ram will revive the Dakota name for a midsize truck along the Scrambler in Toledo. 
There is going to be different styling, a lower price, which will distinguish the Ram from the Jeep and fewer off-road chops. Hyundai will continue to build a midsize pickup which is inspired by the stylish Santa Cruz concept vehicle which debuted in 2015 at the Detroit auto show. It could arrive in 2020, which is what the latest reports are saying. 
"Owners of smaller trucks tend to use them more for play, outdoorsy activities like camping, surfing and hauling motorcycles and such," Michelle Krebs, Autotrader executive analyst, said. "Full-size trucks are workhorses when it comes to jobs or play. They are used to tow and haul big things like trailers and for home improvement and contract projects."
If you are in search of a used vehicle near Fort Lauderdale or for more information about current availability, visit driversautomart.com or visit 5355 S University Dr. Davie, Florida 33328. We are open Monday-Friday 9 a.m.-9 p.m., Saturdays 9 a.m.-8 p.m. and on Sundays 10 a.m.-7 p.m.
Photo Credit: driversautomarts.com