Preview: 2019 Geneva Motor Show Non-Luxury Vehicles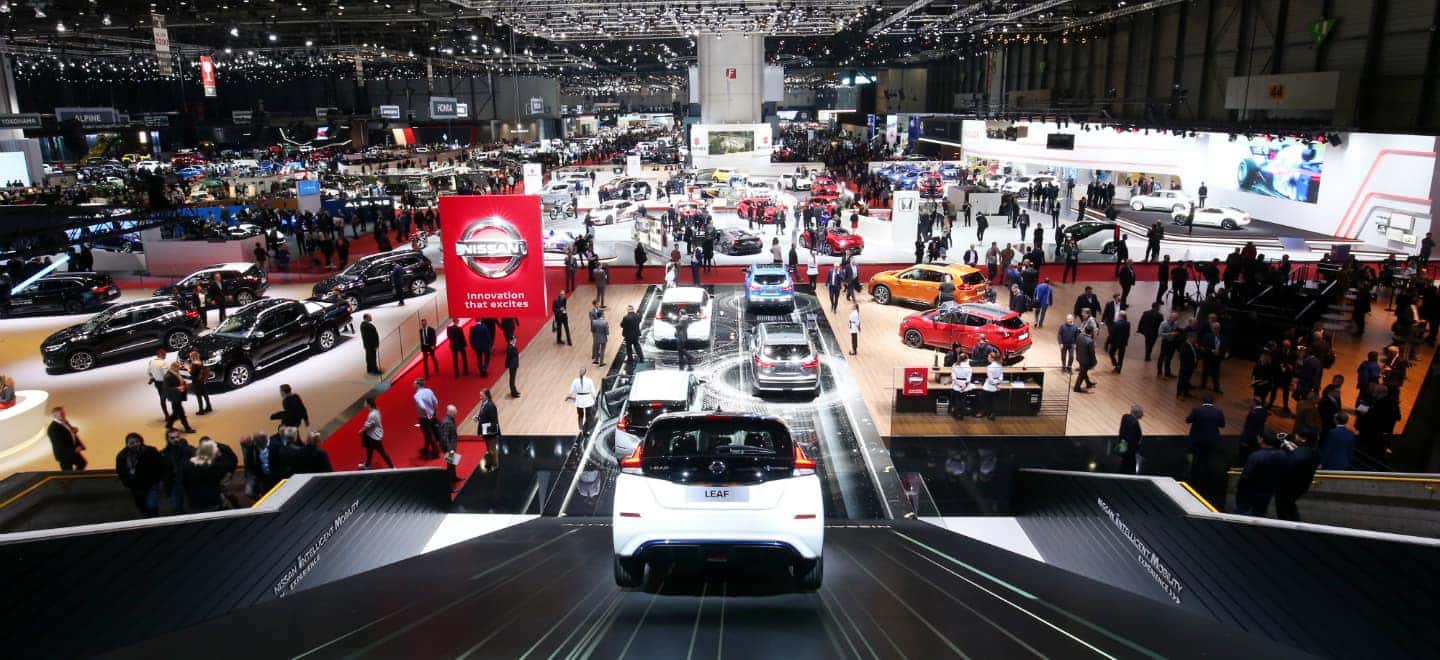 The Geneva International Motor Show is underway (March 7- March 17, 2019) and there will be over 100 from around the world and European premieres. Over 70 exhibitors will be available, and many newcomers and over 700,000 visitors are expected to show up at the various halls that will make up Geneva's Palexpo convention center. These are the performance cars that will be at the motor show.  
PERFORMANCE CARS:
Lamborghini is going to present its updated Huracan, appropriately named Lamborghini Huracan Evo, which has already shown in coupe and convertible forms. The update will deliver performance similar to last year's Huracan Performante, and it should be one of the fastest thanks to an all-wheel-drive system. The horsepower is 640, and the torque is 442 pound-feet with a 5.2-liter V-10 engine.  
The F8 Tributo has a new mid-engine, and it makes this Ferrari's supercar. The car replaces the 488 GTB (a Ferrari style), and the design serves as a bridge between Ferrari's current plan that places extra emphasis on representing the performance and aerodynamic efficiency. This engine has a 710 horsepower and goes from 0-60 mph in less than 3.0 seconds.  
The newest model for the Swedish hypercar, Koenigsegg Agera Successor, won't be a hybrid like Koenigsegg Regera. It's expected to run a twin-turbocharged V-8, just like its predecessor. They wanted to keep it as light as possible as the car is meant to carve up race tracks. Rumor has it that is has 1,440 horsepower and a production run of 125 units.  
Pagani Zonda is celebrating 20 years in the market, and they are ready to present something new in honor of the original Zonda C12, which debuted at the 1999 Geneva motor show. Nothing has been officially announced, but Pagani has been seen testing a new version of the Huayra, the supercar that took the place of Zonda. Pagani could be rolling out another Zonda; it seems to keep the company happy.  
BMW will show off its newly updated 2020 BMW 7-Series (Alpina B7). The latest B7 also has a 4.4-liter twin-turbocharged V-8, 600 horsepower and 590 pound-feet of torque. The car's top speed is 205 mph, and it goes from 0-60 mph in 3.5 seconds, in comparison to the last model which was 3.6 seconds.  
As for 2020, Bentley will roll out the world's fastest SUV, the new Bentayga Speed, according to motorauthority.com. The Bentayga will be quicker than the Lamborghini Urus and Porsche Cayenne Turbo. The 626 horsepower vehicle will have a twin-turbocharged W-12, and it will reach 190 mph.
There's a rumor going around that Aston Martin is bringing its 003 hypercar to the motor show. Andy Palmer previously hinted at the performance matching the first crop of hypercars like the Ferrari LaFerrari and McLaren P1. However, the 003 isn't to be confused with the mid-engine supercar that Martin will launch around 2020.
Here are the rest of the vehicles that will be seen at the motor show. Some are prototypes, and you'll even find a concept car that will let you drive without a license. There will be a lot of teases from car manufacturers about what models they are working on for 2020 and beyond.
Honda is going from a concept to a prototype with the Honda Cutesy Urban EV. This vehicle has a longer wheelbase and full track, which results in more interior space than internal-combustion models of the same size. Those distinctions also occur in a low, muscular stance, according to motorauthority.com.
Mercedes-AMG GLE53 is replacing the previous generation, GLE43. Version 53 has the same mild-hybrid system as the 2019 CLS53 which delivers a V-8 like 429 horsepower and 384 lb of torque but with about 20 percent better efficiency than the V-8. Nissan IMQ electric SUV concept will comprise of connectivity, electrification, and self-driving capability.
Citroen imagines a car where you don't need to drive with your license in some countries. The new Ford Focus ST will debut with 276 horsepower. And the Volkswagen T-Roc R will be revealed with a 2.0-liter turbo and 296 horsepower.  
SEAT's Cupra performance called The Formentor is the crossover that CEO of Cupra, Wayne Griffiths, think buyers want to stand out from the crowd. "This concept car is a synthesis of what Cupra stands for, a special and unique car with a striking and sculptural design, which expresses its performance and shows the energy that we have in Cupra to develop the next generation of vehicles," according to motorauthority.com. And Ruf, a German company, turns 80 this year and they are unveiling the new model Ruf GT which is based on the outgoing 991 Porsche 911.
Hispano-Suiza wants to bring back pre-war cars and they are debuting the newest production, Hispano-Suiza Carmen, an electric supercar. Another preview for the 2019 Geneva motor show is Peugeot hybrid lineup with 508 sports sedan will add an electric motor at each axle to turn the car into an all-wheel-drive sports sedan. KIA will tease an electric concept car; no details have been discussed.
Lastly, Subaru will have the Viziv Adrenaline as a concept; The Berlinetta Grand Tourer, by Puritalia, will return with a 965-horsepower. And GFG Style is going electric with Kangaroo concept SUV's. There you have it, all of the vehicles that are being presented at the Geneva motor show this year.        
If you're interested in a Honda, BMW or KIA, or in any other used vehicles, visit driverautomart.com or come visit us at 5355 S University Dr. Davie, Florida 33328. We are open Monday-Friday 9 a.m.-9 p.m., Saturdays 9 a.m.-8 p.m. and on Sundays 10 a.m.-7 p.m.
Photo Credit: sundaytimesdriving.com