Prius Versus Prius, Which Toyota Is Right For You?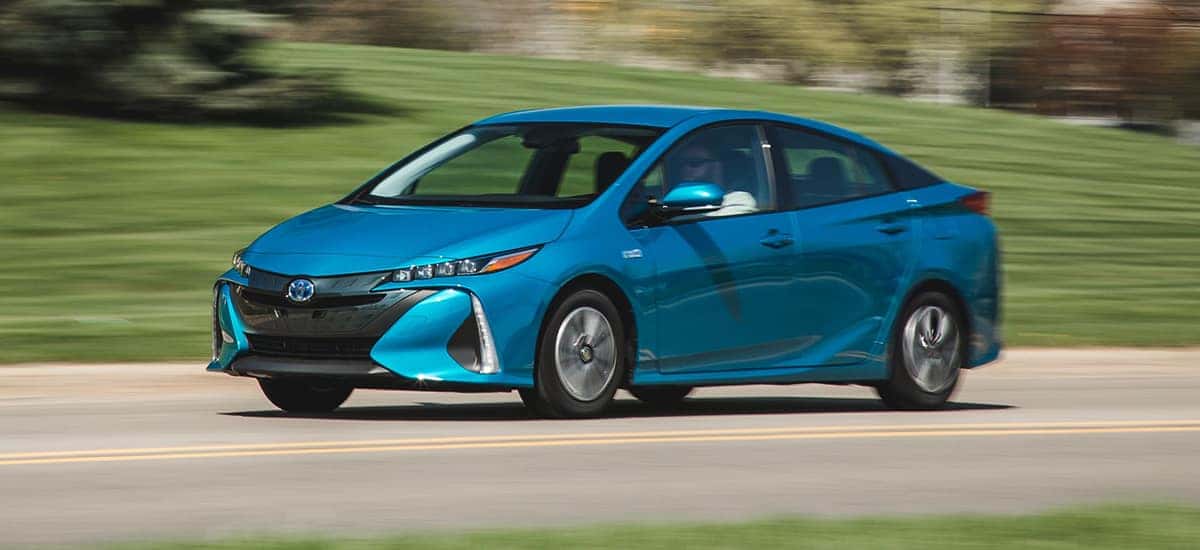 Toyota's fantastic and ever-popular hybrid car, the Prius, has been around since 1997 in Japan. The vehicle went worldwide by 2000 and became one of the most popular and heralded hybrid cars on the market. By April 2011, the Prius had sold over a million vehicles in the United States alone. More recent versions are available currently and we'll go over the various changes to help our customers find out what separates them.
For any owner looking for a quality pre-owned vehicle, there is no wrong choice opting for a Toyota Prius. Drivers who face long commutes or want to road trip without any worries about the costs of fuel along the way, compared to drivers of typical cars, the Prius is a fantastic choice. More modern versions of the Prius, found at Driver's Auto Mart, have upgraded interiors and better than average cargo space for passengers to feel comfortable. Solid handling and maneuverability separate the Prius from the competition of other compact cars.
2014 Toyota Prius
The 2014 Toyota Prius is ranked the top Used Small Car in the Affordable Small Car category and Compact Car category by U.S. News. The 2014 Toyota Prius affords drivers 51 city and 48 highway mpg with its 134 horsepower engine. Enjoy 21.6 cubic feet of cargo space as well. This Prius was named a 2014 Top Safety Pick by the Insurance Institute for Highway Safety (IIHS) and loaded with modern features like Bluetooth and a remodeled infotainment system. The 2014 Prius is a winner on the road and for any owner.
2016 Toyota Prius
Not to be outdone, the 2016 Toyota Prius won the same awards again by U.S. News, but also added the top-ranked spot for all hybrid cars. Even better fuel economy comes with the 2016 Toyota Prius, including 54-58 city and 50-53 highway mpg, depending on the engine option. An improved cabin makes the interior quiet and the seats were made more comfortable. This is a fully redesigned Prius that made waves upon arrival and it is still quite popular. The 2016 Prius will offer owners fantastic resell value and afford them unmatched fuel economy, unlike any vehicle they have ever driven.
2018 Toyota Prius
The 2018 Toyota Prius is a part of the fourth generation Prius family, the latest generation to come out. Equipped with a 1.8-Liter 4-cylinder DOHC 16-Volt engine, owners will enjoy the unmatched 54 city and 50 highway mpg. Upgraded features include remote keyless entry, a navigation system with an improved infotainment system. Drivers of the 2018 Prius now have a wide 11.6-inch touchscreen with more driver assistance features standard than ever before. The Prius costs less, but offers more than rival hybrid cars, including the Ford C-Max Hybrid. Regardless of which Prius a buyer will chose, Driver's Auto Mart is ready to help our customers get the vehicle they are looking for.
Find Your Next Vehicle At Driver's Auto Mart
Driver's Auto Mart has a wide and fantastic selection of fuel-efficient vehicles. Allow our friendly sales team to welcome you to Driver's Auto Mart. Driver's Auto Mart only carries the best-quality, well maintained and low mileage pre-owned cars and trucks that you're sure to embrace as if they are new. That's just the start.
Driver's Auto Mart is here to help you to test drive any of our vehicles with us. Located in Davie, Florida our customers always come first as we invite you to call us for any questions at (954) 945-7618 or stop by 5355 S University Dr, Davie, Florida. We look forward to assisting you finance, buy or sell your vehicle with us! Stop by and start saving big on gas mileage today!