Save Money and Time With These Common Car Problem Suggestions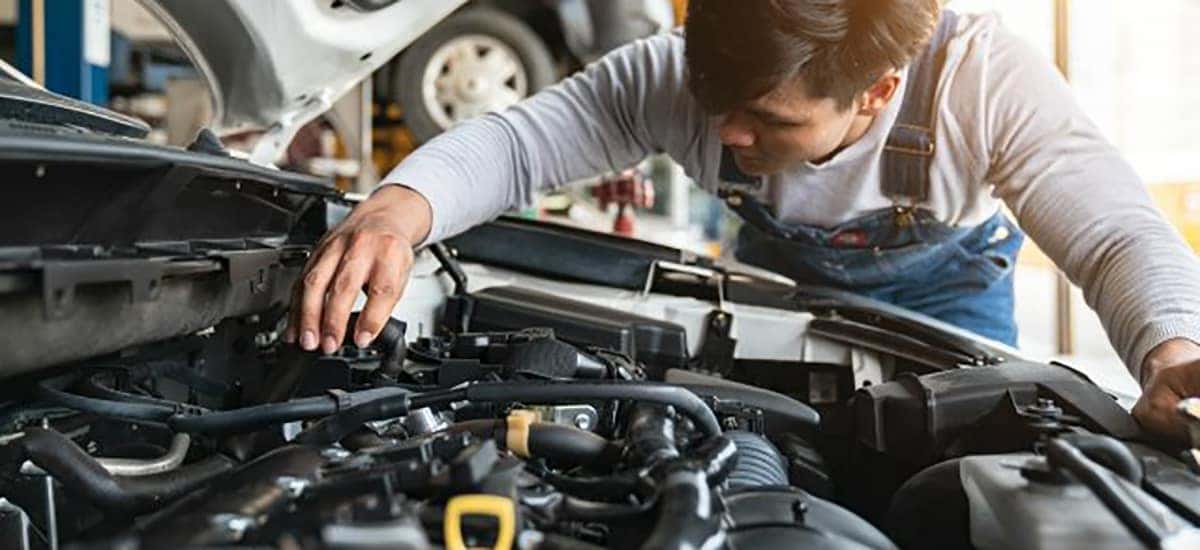 Photo Credit: Witthaya Prasongsin
Don't fall prey to the common mistakes car owners make when they run into some trouble with their current vehicle. Avoid paying for a new car, avoid shelling out too much to a mechanic, and definitely avoid ignoring any on-going problems that might be able to be solved with just a little help. Believe it or not, used vehicles can last a very long time. This is especially true for drivers that take care of their vehicle with proper maintenance and things like oil changes, tire rotations, and keeping the vehicle in shape. 
Car Batteries
Batteries don't last for as long as most people want. Unfortunately, after three to five years, all car batteries need to be replaced. The fastest way to find out if a battery has reached its endpoint is to get it tested at any auto repair or tire business. They have the equipment to run a diagnostic. Of course, knowing the model of the vehicle, an owner can easily buy and replace the battery from a store that sells automotive batteries. Even Target and Walmart sell car batteries for close to $100. Installing a new battery is the first step most owners take when it comes to doing any repairs alone. It doesn't require a lot of help and after replacing the battery, the old one should be recycled properly. Do not try to buy a battery that does not fit properly and ensure the right battery is added to a vehicle. 
Tires and Replacing Them
Tires are more commonly replaced as they should only last between 40,000 miles to around 80,000 miles. New tires are available and usually, technicians would recommend any owner to add two new tires, rather than one at a time. This will allow the two worst tires to be replaced, the new pair will go on the front with the two remaining tires placed on the back of the vehicle. Changing one can be done with the tools usually kept underneath the spare tire in the truck. For those who want to replace a flat or busted tire, just make sure to look for any nails or punctures on every tire before replacing any tire. Some tires have holes that a patch or plug will not work on. The sidewalls can not be damaged, those tires will have to be replaced. Patches last longer than a plug, but plugs cost less. Plugs can be installed by an owner for around $5, but we recommend saving the time of doing one alone and going to a tire shop as the amount for a plug is roughly $10-15 and around $20-25 for a patch. The plug or patch process will only take an experienced mechanic about 10 minutes or less.  
Why Doesn't the Car Start?
Sometimes in vehicles that require a key going into an ignition, the steering wheel might be locked when turned to the side and this won't allow the vehicle to start. This is a move that is mainly done only to protect owners from having a vehicle stolen. Try pulling the steering wheel to the right to "unlock" the vehicle and this will allow a driver to turn the key and start the vehicle. If there is no click sound, the starter of the motor is gone and around $300-600 is the cost for the replacement starter to be added by a mechanic. The battery terminals might have a blue film that has corroded on the battery. Clean off the batteries with water or soda (and then water) to remove all the gunk. Go for a jump to get a start if the vehicle doesn't turn on and take the vehicle to a mechanic to find out what exactly is wrong. Lastly, try unplugging the battery and adding it back in case there is no way of getting a jump start. 
Additional Commonly Self-Repaired Auto Issues 
Brakes, paint jobs, working on dents, replacing a sound system are other common requests by owners to maintain a vehicle. Most of those can be done at a body shop or repair shop. For different types of maintenance or upgrade work, the owners of vehicles can make the choice as to what works best for them. Some work can be done by the owner easily with the help of the internet and some patience. For those who don't want to bother, we don't blame them. We offer only quality pre-owned vehicles at Driver's Auto Mart and we're excited to help new readers find the right fit for them!
Find the Vehicle You Want With Our Help Now
We enjoy helping our customers find only quality used vehicles, the greatest selection found in South Florida. We can't wait to assist and complete the buying process with you today!
We're here to fully assist and complete the buying process with you. We can also appraise your current vehicle, so feel free to see what else Driver's Auto Mart can do for you. Try us at (954) 361-8518 or stop by 5355 S University Dr, Davie, Florida. We can't wait to help you finance, buy or sell your vehicle with us! Check us out on social media for more information and tell us what you think about your experience buying with us!