South Florida Race Car Driving Experiences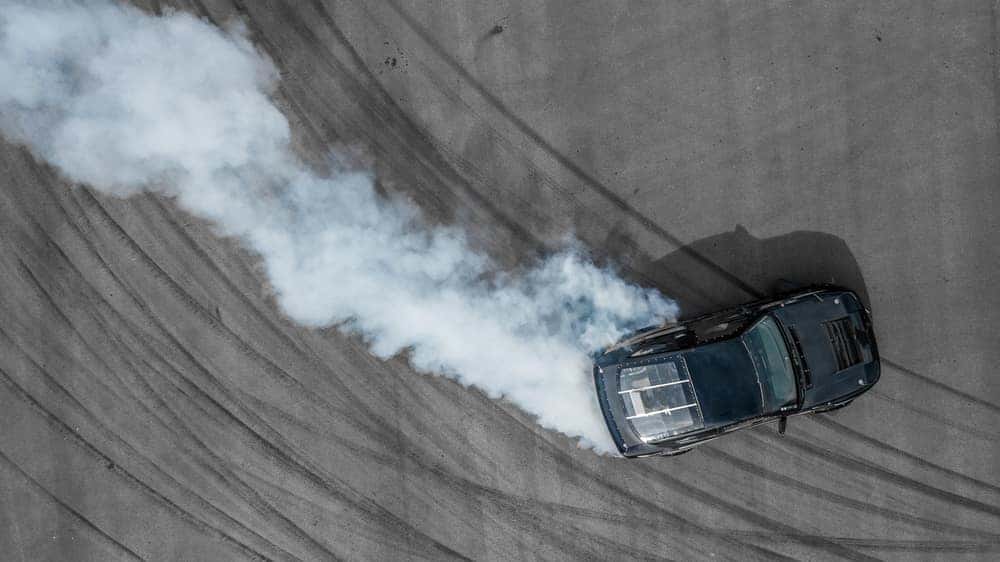 While the flat and straight roads of South Florida may prompt some speed demons to test their cars on the open road, there are some great local opportunities for thrill seekers to satisfy their lead foot in a safe and controlled environment. Whether it's racing your favorite supercar around a track, riding along in an IndyCar, or even bringing your own vehicle for some private lap time, South Florida has some unique driving experiences that are sure to satisfy anyone's need for speed.
Homestead Miami Speedway
After opening their doors on November 3, 1995, the Homestead Miami Speedway has since become South Florida's premier racing venue. It offers a 1.5-mile oval track as well as a 2.21-mile full road course that features eleven turns and two long straights. In 2008, they made motorsports history when they announced that they would become the first ever venue to host all of North America's motorsports championships such as the IndyCar, Grand-Am, and NASCAR's Sprint Cup. Now, they offer many race car and ride along opportunities to anyone looking for a bit of adventure.
Track Days
Performance Driving Group: This unique driving experience provides drivers with the opportunity to bring their own cars to the track and drive at high speeds legally and in a controlled environment. These weekend track days are known as High Performance Driver Education (HPDE) events and are tailored to an individual's racing needs.
Fast Lane Fridays: The Homestead-Miami Speedway opens up their "Pit Road" to the public Fridays from 6:00 pm to Midnight for a 1/8th Mile "Test & Tune" run where guests can drive street-legal cars and even be crowned champion by NASCAR.
Miami Exotic Auto Racing
Miami Exotic Auto Racing gives people the unique experience to drive the supercar of their dreams. Each driving experience comes with a 15 minute driving training tutorial, 2 demonstration laps with a professional driver, insurance, and safety gear. The program offers: Audi R8, Ferrari F430, Lamborghini Gallardo, Ferrari GT, and Mclaren.
Miami Exotic Auto Racing also offers a three day Formula Racing School, a NASCAR and Indy Car driving experience, as well as ride alongs. Once a guest purchases their exotic car driving experience, they are provided instructions on how to schedule their driving experience at the Homestead Miami Speedway!
Palm Beach International Raceway
The Palm Beach International Raceway opened its doors in 1964 and it started off by hosting many racing events, including the Grand American Series of Professional Drag Racing, as well as numerous concert events. In 1981 the track was purchased by Dick Moroso, the owner of Moroso Racing Parts, and the facility was renamed to "Moroso Motorsports Park." During this time the track hosted several IHRA and NHRA events including the "Super Chevy Show." In 2008, the track was purchased again by a group of local motorsports enthusiasts and they changed the name back to the "Palm Beach International Raceway." Since its rebirth, the facility has hosted a wide variety of motorsports events including the "Mud Bog", Radical East USA's racing school, the Skip Barber Racing School, the Ferrari Cavallino Classic, Porsche BMW Owners Club (PBOC) and the Florida Sports Car Championship – Street Survival, which teaches teenagers the driving skills necessary to survive on today's streets. The track currently provides racing enthusiasts with a 1.6-mile long road course, equipped with nine turns and four straights. Continue below to see what this raceway has to offer!
Driving Schools
Lucas Oil School of Racing: The Lucas Oil School of Racing is a Florida-based company that offers the knowledge to become a professional driver. Whether your goal is to become a better street driver or the goal is to win the next NASCAR race, this driving school will gives drivers the "know how" to achieve their dreams.
Bertil Roos Racing School: This Florida driving school has been teaching students the art of racing since 1975. The instructors have put together a number of programs for drivers seeking SCCA, NASA, or vintage licenses. There are also shorter, more inexpensive programs available where drivers may experience the fast paced world of formula car driving.
Sports Car Driving Experience: This is an intensive two day performance driving school that teaches students the techniques necessary to dominate the track. Following a brief classroom session each day, attendees are in the driver's seat learning car control, braking and driving fundamentals. A professional driver guides and instructs from the passenger seat through a personalized helmet-to-helmet communication device. The vehicles offered in this experience are track prepped C5, C6, and Z06 Corvettes.
Track Days
Performance Driving Group: This driving group offers track times from 9 a.m. to 5 p.m. and is split into beginner, intermediate, and advanced groups with restricted passing in the first two. First-time track participants may receive in-car instruction and a breakfast and sit-down lunch are included in the package.
SCCA Track Night in America: Each SCCA Track Night eent has a paced lap session that is offered to anyone who has signed a waiver. There are three different groups offered in this track night session: Koni Novice, Intermediate Group, and the Advanced group. The beginner course offers paced laps and a great introduction to track racing. The Intermediate group is tailored to those who want to learn and improve on their basic skill set and the Advanced group is a fast paced experience for those who want to push themselves and their cars to the limit.
Hooked on Driving: The Hooked on Driving event is offered from 2-10 p.m. on the first Friday of each month. This driving opportunity allows guests to test their private car on the track and test their driving skills against the clock.
Palm Beach Driving Club
The Palm Beach Driving Club offers a weekly, members only year-round track program experience. This is an opportunity for car enthusiasts to share their passions for driving their cars the way they were meant to be driven while participating in a social atmosphere catered to like-minded individuals. With multiple levels of membership, this club offers driving experiences for different styles.
All of these driving experiences are certainly guaranteed to satisfy your thrill-seeking desires while doing so in a safe, controlled atmosphere that teaches guests the do's and don'ts of professional racing. From ride alongs, to supercars, to pushing your own vehicle to the limits, these experiences have been created with your best (and fastest) interests in mind. And if you are looking for something to push the limits with, come visit us and see what we have to get you racing on the track!