Staying Informed: Difference Between Headlights Today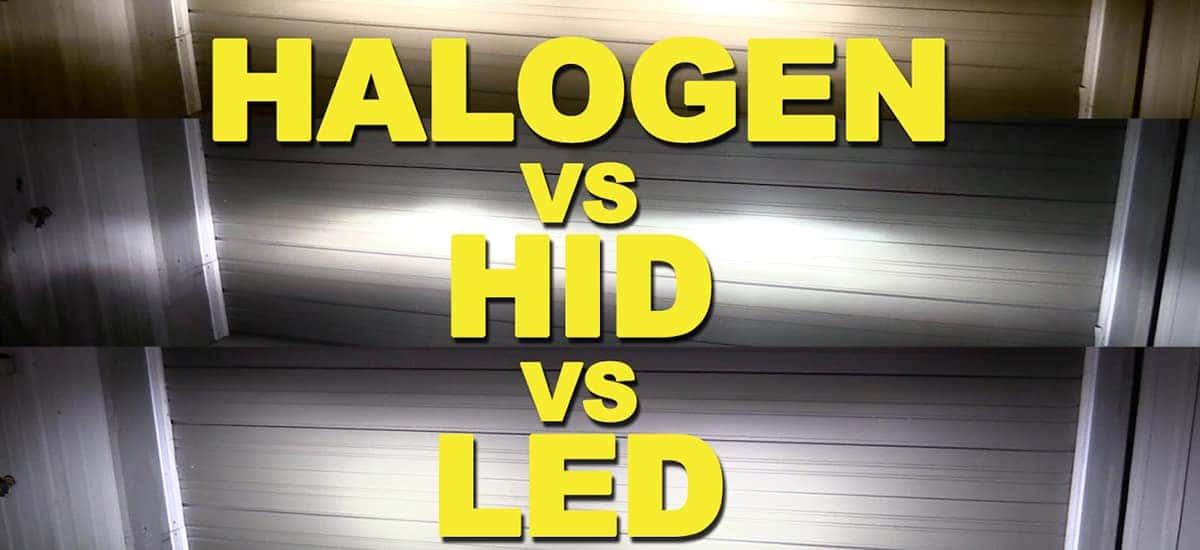 LEDs, HIDs, Halogen? What are these terms and what do they mean for vehicles on the road today. The difference between these various headlights on the road today is worth knowing for all car buyers. Notable changes have happened over the years within the automotive industry as the light bulbs that are in vehicles today have seen improvements in various areas. These newer bulbs are very noticeable when driving today. On our lot right now, we have vehicles that represent nearly every kind of headlight inside. When starting any vehicle purchase, we like our customers to be informed and this article is to help our buyers stay informed with things related to headlights. 
What Lights Come With Our Vehicles?
While we only sell used vehicles at Driver's Auto Mart, not all vehicles will come with halogen lights. Many come with LED or HID headlights stocked. While halogen bulbs have long been the main choice for auto manufacturers, they aren't found in many late models we carry. The biggest difference between them involves longevity and how well they produce light for drivers. We are happy to go over the various differences between the many choices out there for our customers. Don't be afraid to ask to spot the differences particularly with HID and LED lighting.
Customers Have More Options Than Ever
Halogen bulbs remain a great choice for drivers, but some might not enjoy the faint orange/yellow hue that they provide. Halogens also do not project outward enough for some drivers. That's why a car owner wants to drive a newer vehicle that supplies more modern technology in headlights. LED and HID headlights have become a more popular choice for drivers. Both HID and LED headlights project light further ahead and need less energy on the battery to run. That's the important news, but there are a few drawbacks. HID bulbs take longer, a few seconds, to turn on. Modern LED bulbs are on right from the second the car is on. LED bulbs are equipped to last about 45,000 hours for their lifespan. HID bulbs only offer 5,000 hours and they also draw more power from the battery. If an owner of a vehicle with LED leaves their headlights on all night, the car will be able to start without fail. HID bulbs take about a normal amount of energy from a battery, but halogen bulbs will draw more power from the battery.
The Difference Between Light
Halogen bulbs are much less expensive and they are likely not going to blind some drivers on the road. Occasionally, an owner wants to do the work of replacing their own headlights, but they don't aim the LED headlights downward so the lights are too high up. This can happen with larger vehicles and pickup trucks, but they can easily adjust their LED headlights. HID lights have a range up to seven different color shades, LED bulbs only offer around four choices, while the halogen bulbs are pretty much the same two colors of orange and yellow hue. Should a customer want to add more color, we can also recommend a few options. 
What's Better Than LED or HID?
Now, some aftermarket headlights have brought into play a new add-on feature that adds a massive color range to headlights. Generally, these new headlights cost more, even more costly than LED headlights. Remember, the price range for a halogen bulb is only around $10 up to $20 or so dollars. LED bulbs can have a cost of around $35 to more than $100 dollars. LED headlights that have the ability to change color are attached below or above the LED light with an RGB piece. Keep in mind, they should be only on one side, don't opt for headlights that have LEDs on both sides. The RBG piece literally adds an infinite amount of colors across the entire color spectrum for drivers to choose from. Desire a darker yellow? Hot pink? Baby blue? If there's a name for it, this color can be displayed through a two-in-one set-up that allows the driver to have both the high-beams and low-beams, as well as the RGB piece all from the same bulb. The RGB works with Bluetooth technology, accessible through an app available for smartphones. These special LED RGB kits are the most pricey, usually starting around $120 up to $200 or more. Keep in mind, it's illegal in all states to use these special lighting kits while driving. They are basically made for fun and safe owners know when to use their LED RGB headlights. For customers hoping to buy a vehicle with halogen lights, feel free to ask us about the headlights that are stocked inside any of the brands we sell!
Find Fantastic Value At Every Corner of Driver's Auto Mart
Let us provide quality customer service for you at Driver's Auto Mart. We have a huge variety from modern sedans to pickups, quality choices of crossovers and SUVs, as well as work trucks and more. Check out our pre-owned collection of quality vehicles. We have exactly what you're hoping to drive at unmatched prices. 
Begin by checking us out at Driver's Auto Mart. We can't wait to assist and complete the buying process with you today. We can also appraise your current vehicle, so feel free to see what else Driver's Auto Mart can do for you to end up in your next vehicle today.