Tech Innovations of the 2019 Geneva Auto Show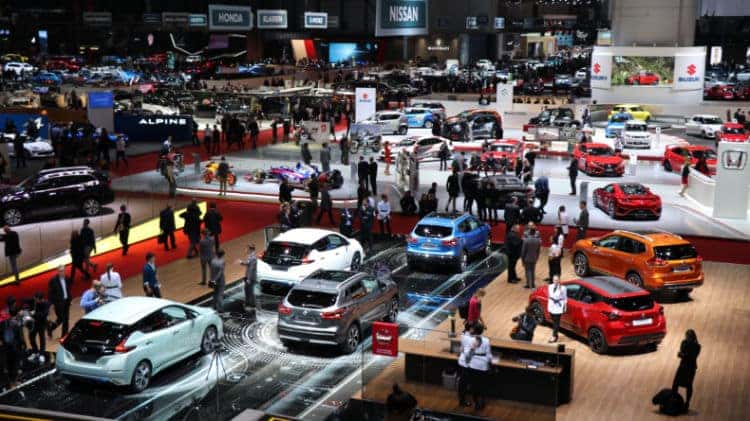 Technology changes daily and they are now smart cars that gather data for safety and navigation. This year, the theme for Geneva seemed to focus on battery-powered vehicles; of course, that wasn't everything. Almost, every vehicle manufacturer, that presented showed plug-in hybrids (PHEV) and battery electric vehicles (BEV).
Autoshow's is the time where concept ideas are showcased, no matter how ludicrous it is. Like Swiss automotive think tank Rinspeed, which is an idea to split cars in half. Called the MicroSnap, it has an autonomous drive lower section, called the skateboard and the upper part can either be a passenger car or delivery truck.   
"The chassis, and the bodies- or the pods, as we call them- are separated," said Rinspeed CEO Frank Rinderknecht. "They are being used on the skateboard depending on the need of the certain hour of the day. Meaning that you transport people in the morning or the evenings, and in the meantime, you deliver parcels and so forth."
If that's not a sign of the times moving forward, we don't know what is. The twenty-nineteen lineup at Geneva showed that the industry is fully committed to electric mobility. Something else that was shown was 'mobility as a service' (MaaS).
MaaS refers to a new automotive business that is related to consumer economies such as ride and other sharing technologies. It was the German Volkswagen Group that first attracted the media attention with EV and flying cars. By 2022 they would have invested 40 billion US dollars in total for the MaaS project.  
Volkswagen (VW) is promoting the ride-sharing service "MOIA" using vehicles modified for automatic, on-demand type operations and medium-sized minivans manufactured and sold by VW. But VW is not the only vehicle concept that is thinking about MaaS. Japan Nissan and DeNA have conducted verification tests in Yokohama using an idea relatively similar to Easy Ride, a transportation service that utilizes automatic driving technology.  
When it comes to performance, battery-powered vehicles have not been able to compete with other gas engine counterparts when it comes to speed and power. However, this year, Automobili Pininfarina debuted only an electric vehicle on the Hyper GT, and the 2020 Battista showed that it could go from 0 to 100 m/h in less than two seconds– talk about being able to keep up with the McLaren P1 and the Jaguar XJ220. High speeds are no longer for gas-powered models anymore.     
This electrification isn't just for professionals or the rich. In the auto-show, there have been hypercars, race cars and, streetcars that have gone electric. There have been a few street legal premieres targeted at the primary consumer market as well.
Concept vehicles have also gone electric. Most concept models shown at the show were 90s-inspired buggies to rugged SUVs that were either hybrid or only electric powertrain. There was the VW's electric I.D. Buggy, Lagonda's All-Terrain Concept, and Fiat's highly modular Centoventi.   
Minivans are getting in on the exciting action as well, but it seems that there isn't a lot out there, to begin with. We've heard of the Chrysler Pacifica Hybrid, which is a plug-in hybrid. Throw-in the Nissan e-NV200 into the mix, that as far as it goes.     
The 2019 Geneva Auto show, on-going at the time of this publication (until March 17, 2019), has shown many ideas from car companies about what they want for the future. The main thing we have gathered is that they are ready to take it all electric. And they are ready to share it with the world.
For any of the latest technology vehicles, visit driverautomart.com or visit us at 5355 S University Dr. Davie, Florida 33328. We are open Monday-Friday 9 a.m.-9 p.m., Saturdays 9 a.m.-8 p.m. and on Sundays 10 a.m.-7 p.m.
Photo Credit: lake-geneva-switzerland.com