The 2017 Chevrolet Trax Is Driver's Auto Mart's Used Car Of The Week!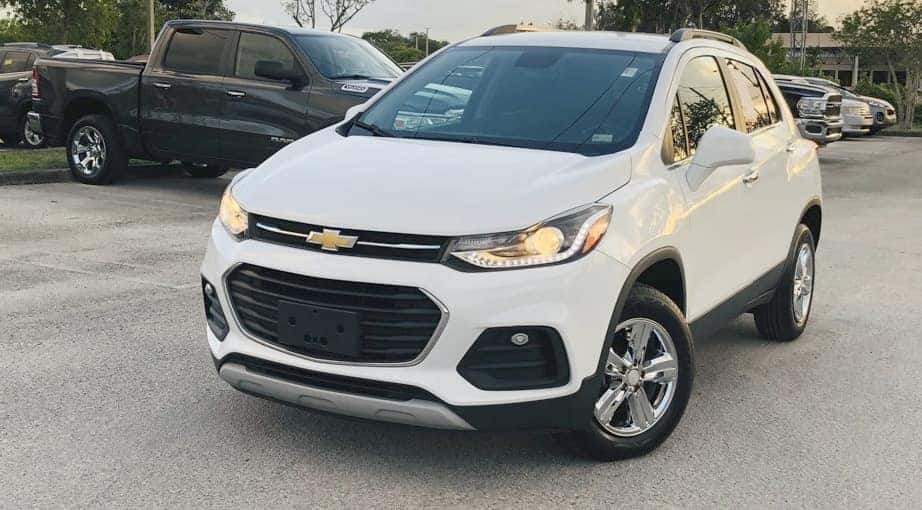 The 2017 Chevrolet Trax offers the perfect blend of what SUV lovers want in a crossover, and that is practicality, effectiveness, inexpensiveness, and a magnetic presence. This subcompact includes plenty of excitements such as Apple CarPlay and Android Auto, as well as 4G LTE Wi-Fi. This vehicle proves that it can hold its own with the new kids on the dealership lot, and that's exactly why it's been chosen as Driver's Auto Mart's Used Car of The Week!
Engine and Drive
The 2017 Chevrolet Trax only has one but efficient 1.4-liter turbocharged engine. This motor has 4-cylinders and is also paired with a conventional 6-speed automatic transmission that results in a great blend of energy, responsiveness, and fuel economy. This vehicle is available in front (FWD)- or all-wheel drive (AWD). The SUV produces a suitable output of 138 horsepower with 148 lb-ft of torque. Fuel economy numbers come out to 24/30 mpg (AWD) for the highway and 25/33 mpg (FWD) for the EPA (Environmental Protection Agency) city. 
Driving the Trax subcompact is the most befitting in the city, as its miniature engine, does well at cutting corners and overall has a satisfying level of quickness. The vehicle does just as well on the highway, as its supportive front seats and hushful cabin aid in making up for the short wheelbase and meek horsepower compared to the rest of the competition (of that segment and model year). Altogether the SUV does well in providing responsiveness but without sacrificing comfort. It has a powerful delivery, and makes a seamless response in both steering and braking.
Exterior
The Chevrolet Trax fully embodies the compact crossover body style, as it gives drivers the benefit of the snugness of a city car, but while still maintaining the height of an SUV. Its frame is the reason why drivers can easily maneuver their way into parking spaces or when cutting sharp corners, but it does this while retaining the automaker's signature wide and assured stance. 
For the most part, the 2017 SUV is identical to the successors that followed after it, as they only received a few nips and tucks. That shows us that the Trax has a timeless style and inviting aura to it, especially with its available LED headlights and taillights. The base LS model involves features like black mirrors and steel wheels, while the top-tier Premier model encompasses lush chrome accents, large 18-inch aluminum wheels, fog lights, and other advancements.
Interior and Standard Features
Looking inward, you'll see plenty of nifties that are worth getting excited about. Starting off with the clever use of materials to make the cabin look like owning this vehicle required a good chunk of change. There's also an impressive amount of room in the rear seating area and cargo space despite it being a compact vehicle.
The MSRP for this model year was only under $22,000, (plus destination fee), but that doesn't mean that it got stingy on its features. Those aboard will enjoy goodies like a 7-inch touch screen, Bluetooth audio streaming, two USB ports, rearview camera, along with Apple CarPlay and Android Auto capability.
Driver's Auto Mart
The 2017 Chevrolet Trax SUV is incredibly modern 2021, it has a fun-filled list of interior features, incredible style, and is easy to maneuver to and fro. This Used Car of the Week is being sold at Driver's Auto Mart for just under $17,000. Those who are interested in this crossover or any of our other vehicles can simply view our online pre-owned inventory and chat with a representative for further assistance.
Photo Source/Copyright: Driver's Auto Mart