The 2017 Ford F150 SuperCrew Cab Is Driver's Auto Mart Used Car Of The Week!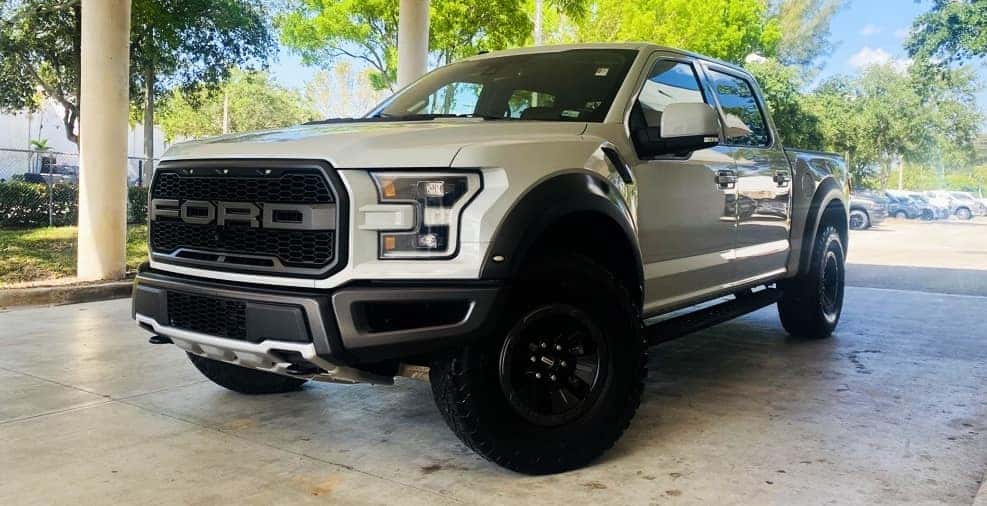 The 2017 Ford-150 is the perfect pick-up to use when off-roading. This full-size truck has a string of powertrain options that are of the utmost quality. It also excels in towing, fuel economy, and its outstanding safety features. Every trims offers something unique and distinctive to that particular model, creating an individual experience for all F-150 buyers. Its brawny design and incredible features are exactly why it has been chosen as Driver's Auto Mart's Used Car Of The Week!
Engine and Drive
F-150 shoppers have five engines to choose from. The first option is the 3.5-liter V6, this normally aspirated motor has a speedy 282 horsepower with 253 lb-ft of torque. Next are two twin-turbocharged V6's, with the 2.7-liter dashing on 325 hp and the 3.5-liter shooting out 375 hp. There is another version of the 3.5 that is reserved for the Raptor trim and has the most hp with a powerful 450. At last, there is the 5.0-liter V8 engine that has an excellent 385 hp with 387 lb-ft of torque.
Most of the motors are joined with a 6-speed automatic transmission, but the 3.5 EcoBoost utilizes a 10-speed automatic. On top of this, buyers can select either a 2WD or 4WD.
The 2017 F-model feels a lot daintier than it appears, and the 2.7-liter EcoBoost V6 moves the truck easily, even though it has a fully loaded body. At the same time, for those who need a lot of towing power, it would be best to opt for the 3.5-liter, as it has 470 lb-ft of torque.
Exterior
The F-150's pickup's exterior is made of aluminum, which was standout in its particular model year. The design is brawny, rugged, and oozes Hercules strength. The large LED headlights and taillights are engaging but what really matters is that they use less energy, and it's also helpful in areas that are poorly lit. Additionally, the rear pop-out steps add some functionality into the mix as it will be helpful for reaching cargo.
Interior and Standard Features
While the exterior is rough and tough, the interior is incredibly soft and modern. There are plenty of indulgences that both drivers and passengers will appreciate such as a Wi-Fi hotspot, an 8-inch infotainment screen, two 3-prong power outlets, smart cruise control, active park assist, and Sync 3 infotainment system.
The SuperCrew cab is very ample with its space, with more than enough rear-seat legroom to work with. The floor of the F-150 is flat, which allows more comfort to the 2nd-row's middle seat, and creates more storage space. 
All who are aboard are well-protected thanks to the F-150's impressive list of safety technologies, those of which involve stability control, traction control, collision warning system, emergency and security services. Other useful driving features include the Hill-Start Assist and Trailer Sway Control, which both aid in towing. The Curve Control feature is also great in keeping the truck stable should the driver turn too quickly.
Driver's Auto Mart
The 2017 Ford F-150 is the king of pickups. It has dynamic powertrains and incredible towing power. Its design exudes strength and intensity, and will only exceed your expectations once you start driving. 
Driver's Auto Mart has this Used Car of The Week as a Raptor SuperCrew cab and is selling it for about $65,000. Those who are interested in this truck can simply view our online pre-owned inventory and chat with a representative for further assistance.
Photo Source/Copyright: Driver's Auto Mart