The 2018 Aston Martin DB11 Is Driver's Auto Mart's Used Car of The Week!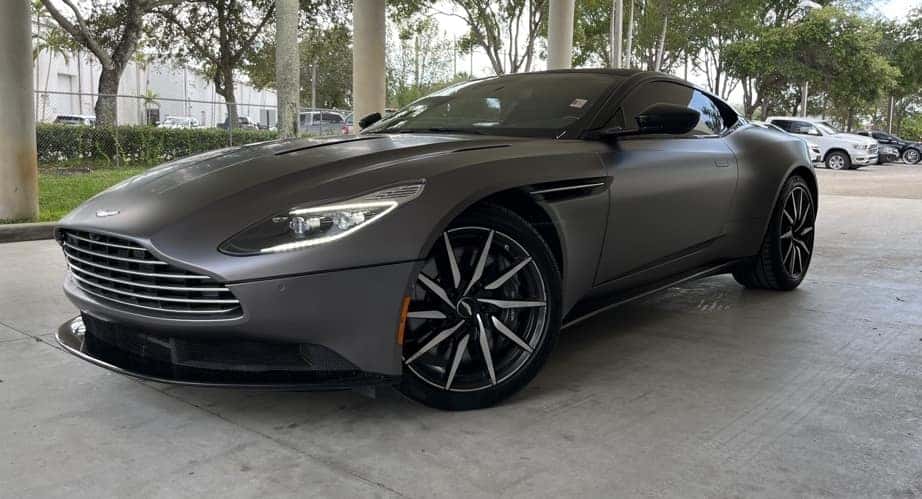 Most vehicles reaching almost five years ago may be considered ancient, but the 2018 Aston Martin DB11 proves these young bucks wrong with its near-evergreen sporty style and brawny driving behavior. Its highlighting features, like the incredible speediness of the 4-seater coupe and decked-out interior features, are why it's been chosen as Driver's Auto Mart's Used Car of The Week!
Engine and Performance
The 2018 Aston Martin DB11 works with two incredible powertrains: a 4.0-liter twin-turbocharged V8 and a 5.2-liter turbocharged V12. The first already scores with a whoppingly fast output of 503 horsepower and 513 lb-ft of torque. However, the second runner-up improves its figures with an output of 600 horsepower and 516 lb-ft of torque.
Both engines are mated to an 8-speed automatic transmission, which does an excellent job of providing quick and easy shifts. One can utilize manual control by using steering-wheel-mounted paddle shifters. Simple instructions include: left for downshifts and suitable for upshifts. Then, hold the right paddle to go back to automatic mode.
Owners of this vehicle can genuinely let loose using the turbocharged 12-cylinder engine, as it can hit 60 mph in just under four seconds. This coupe can accelerate up to a peel-your-face-off 200 mph. While you likely won't be able to mark hitting the traffic lights rather than the race track, it's still a nice driving feature to have.
Exterior
The Aston Martin grand tourer's sleek sloped design is just what you'd imagine a high-class luxury sports car to look like. With its inconspicuous grille, curlicue front-fender treatment, and flowing roof strakes that lead to the rear and blacked-out C-pillars. This aerodynamic vehicle is crafted to play the art of seduction of drivers and onlookers. This design is formed at the top of a progressive bonded aluminum platform involving a Hot Form Quench (HFQ) process. 
It's worth noting, however, that while its tech is still considered high-end, its dry weight still comes out to a heavy 3,900 lbs, but this doesn't ruin its ride quality.
Interior
The flowing lines and cultivated materials allow the interior of DB11's cabin easy to invite one in. Its highly personalized features and spaciousness (in the front) also serve as a treat. To be blunt, while this car is a four-seater, the overall cabin is more accommodating for just two, as the rear seats are pretty snug. Overall, the seats are comfortable and supportive as long as you're sitting in the front. 
Standard Features
The well-equipped sporty lodge has plenty of features to enjoy, with many standards, such as front and rear parking sensors, a 360-degree camera system, dual-zone climate control, an 8-inch infotainment system, and 20-inch wheels shod in grippy 255/40 tires up front and 295/35s at the rear. The seatbacks of the convertible model will come with either wood or carbon covers, red, black, or silver cloth, a heated steering wheel, and rear-seat ISOFIX attachment points.
Driver's Auto Mart
If you're interested in this Used Car of The Week, be sure to visit our online pre-owned inventory at our dealership website, Driver's Auto Mart. We sell a wide range of vehicles from big-name manufacturers like Mercedes-Benz, Audi, Ford, and more! Many of these vehicles are like-new and look as though they came hot off the press.
If you find something that suits your particular needs and interests, feel free to chat with one of our representatives for more information.
Photo Source/Copyright: Driver's Auto Mart