The 2018 Nissan Kicks Is Driver's Auto Mart's Used Car Of The Week!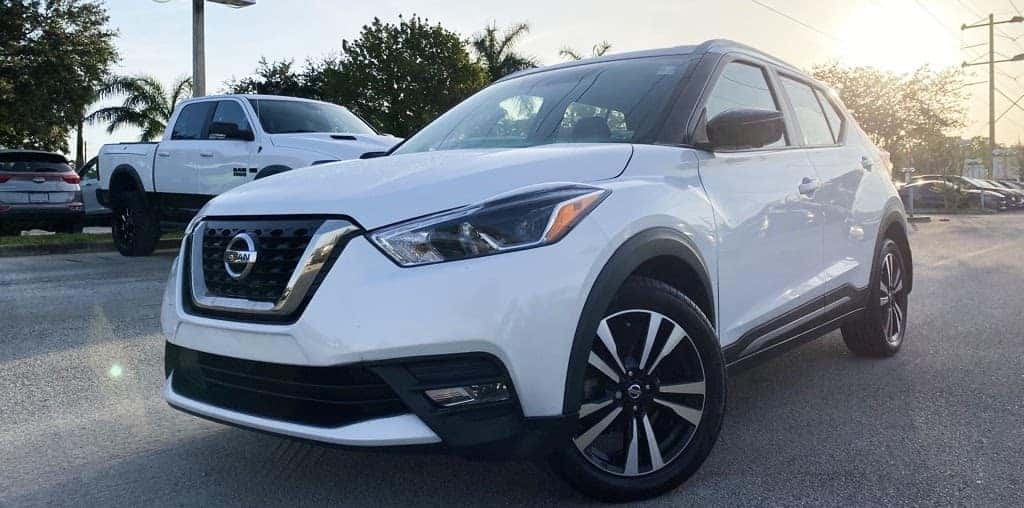 If you're looking for an SUV that knows how to blend style with practicality, the 2018 Nissan Kicks is your perfect little subcompact. This vehicle is not only incredibly efficient in saving you gas but it's very affordable, with the original MSRP just under $19,000, (plus destination fee). The Kicks SUV also doesn't skimp on its interior features, as it has a great deal of safety technologies at its disposal. All of these upsides are exactly why it's been chosen as Driver's Auto Mart's Used Car of The Week!
Engine and Drive
The Nissan Kicks only has one but effective powertrain, using a 1.6-liter with 4-cylinders it musters up 125 horsepower with 115 lb-ft of torque. It's also paired with a CVT (continuously variable transmission) automatic. While this motor may not seem like it will give you the most exciting ride, it will save you money.  Fuel economy numbers for this SUV amount to 31 mpg for the EPA (Environmental Protection Agency) city and 36 mpg for the highway. Moreover, this vehicle is only available with front-wheel-drive (FWD).
This subcompact is great to drive in urban cities and for everyday commutes. One shouldn't be too discouraged about the low amount of horsepower because the 2018 Kicks is very lightweight, therefore, it doesn't need too much to get moving. This SUV also makes sharp U-turns and parking maneuvers a walk in the park. 
Exterior
Just by looking at the Nissan Kicks, you can't deny that it's one of the most attractive SUVs out there. It has a design that is incredibly funky and fresh, but without being too over the top. The best part is certainly the "floating roof", which is further enhanced by the dark window pillars. On the SV and SR models, this subcompact has roofs that can be ordered in black or white.
Entry-level S trims include 16-inch steel wheels, while SVs and SRs have more charming 17-inch aluminum alloys.  Roof rails are standard for all trims, and SR trims have an attractive rear roof spoiler.
Interior and Standard Features
Nissan is well versed in providing comfort and spaciousness in their cabins, and their 5-seater SUV is no exception. The company implements its signature NASA-inspired "zero-gravity" seats that are easy to cozy up in, and the driver gets to enjoy the built-in armrest on his or her right side. Each model has a 7-inch touchscreen infotainment system, which is responsible for activating the audio, phone connectivity, and more excitements.
Behind the rear seats, there is plenty of room for grocery bags or sporting equipment. The cargo space reaches 25.3 in cubic feet, and then over 53 when the rear seats are folded, making figures the best in their class (for its particular model year).
Nissan's entry-level S trim encompasses an array of features that range from basic to avant-garde, such as air conditioning, cruise control, push-button start, three USB ports, protractible sun visors, and (previously mentioned) driver's side armrest. It also includes safety technologies like forward-collision warning w/automatic emergency braking, as well as entertainment features like 6-speaker AM/FM audio system with USB inputs, Bluetooth streaming, and Apple Siri Eyes Free.
Driver's Auto Mart
The 2018 Nissan Kicks is suave and sexy, while also comfortable at the same time. Its excellent fuel economy, stylish design, and an extensive list of features make it a must-have for any lover of SUVs. Drivers's Auto Mart is selling this Used Car of The Week for around $17,000. 
Those who are interested in this car or any of our models can simply view our online pre-owned inventory and chat with a representative for further assistance.
Photo Source/Copyright: Driver's Auto Mart