The 2019 Chevrolet Equinox Is Driver's Auto Mart's Used Car of The Week!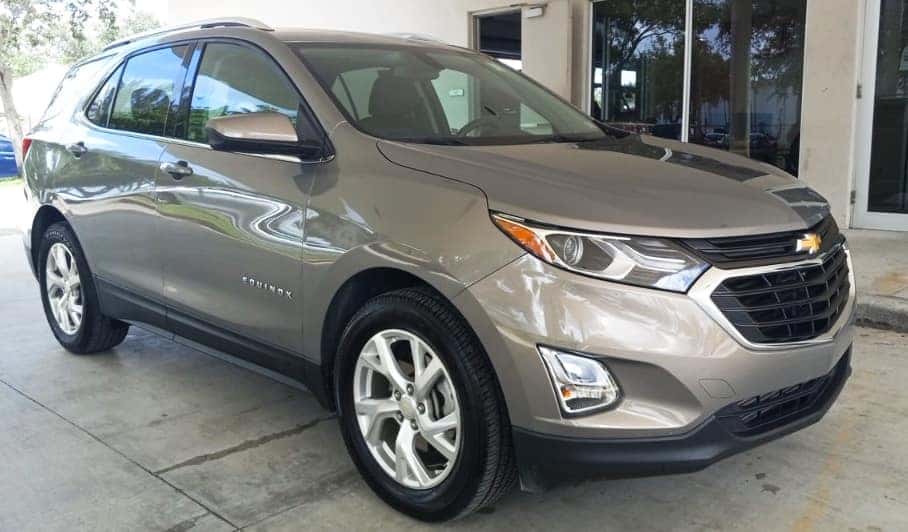 Buying the 2019 Chevrolet Equinox is no shabby investment when it comes to purchasing a pre-owned vehicle. This compact has three excellent turbochargers to choose from, an optional diesel engine, and an interior with a generous amount of space. It also contains plenty of top-notch interior technologies such as standard Apple CarPlay and Android Auto integration. All of these incredible features add up to the reasons why it's been chosen as Driver's Auto Mart's Used Car of The Week!
Engine and Drive
There are three engine options to choose from, which are all turbos, 4-cylinders, and FWD's with an optional AWD system. The first choice is the standard 1.5-liter, which has an output of 170 horsepower and 203 lb-ft of torque. It does well in performing basic duties and has a rating of 1,500 lbs.
Next is the optional 2.0-liter engine, which really ramps it up with an output of 252 horsepower and 260 lb-ft of torque. Of course, the drive is much quicker, and much more strength with a rating of 3,500 lbs. Following this, is the highlighting feature of the Equinox, which is its 139-hp diesel powertrain. While it's indeed the slowest motor, it's incredibly strong with its fuel economy, as it has a rating of 39 mph (for FWDs).
Both the 1.5-L and diesel are paired with a 6-speed automatic transmission, while the 2.0-L uses a 9-speed. All 2019's have a start/stop system that shuts off the engine during idle points during your journey, like at stoplights. In terms of the driving experience, the standard powertrain is quite satisfactory, while the 2.0-L has a powerful grunt that you may not be able to live without. While the diesel is a bit of a dud when it comes to power, it's a slam dunk when it comes to saving you money.
Exterior
This sweet and suave SUV crosses over right over 183 inches in length, but is even bigger with its enhancing aura, power, and prestigious style. While the vehicle is indeed large, it fits into parking spaces and garages as if it was a miniature sedan. Moreover, models powered by the 2.0-L engine stand out with their dual-exhaust outlets.
Interior and Standard Features
You won't feel like you're stepping inside of a compact with the 2019 Equinox, as the vehicle has more than enough room to work with. More specifically, it measures 63.5 cubic-feet of space with the rear seats down. It's incredibly practical for lodging 5-passengers, and the seats are lovely companions on long trips. The 7-inch touchscreen is also simple and easy to use, while controls for the audio and climate are well within reach.
Technologies on the base L trim include keyless entry and push-button start, a 7-inch infotainment system with four USB ports and Apple CarPlay and Android Auto compatibility, 17-inch wheels, and the Teen Driver system. Other features encompass General Motors' OnStar telematics system and a subscription-based 4G LTE connectivity with Wi-Fi. The LS trim spruces it up with its compass and carpeted floor mats, while the LT trim comes with an 8-way power-operated driver's seat, SiriusXM satellite radio, tinted rear glass, high-intensity headlights, and color driver-information screen.
Driver's Auto Mart
The 2019 Chevrolet Equinox is all that and more, with its three dynamic powertrain options, roomy interior, and fun interior gadgets. That's not even including the premium options Driver's Auto Mart has in store for you, like third-row seats, a backup camera, Bluetooth, remote keyless entry, 8-way power driver seat adjuster, remote start, and high-intensity discharge headlights.
This Used Car of The Week is being sold for an incredibly reasonable price. Those who are interested in this model or anything else that we have in store can simply view our online new car inventory and chat with a representative for further assistance.
Photo Source/Copyright: Driver's Auto Mart