The 2019 Hyundai Sonata Is Driver's Auto Mart Used Car of The Week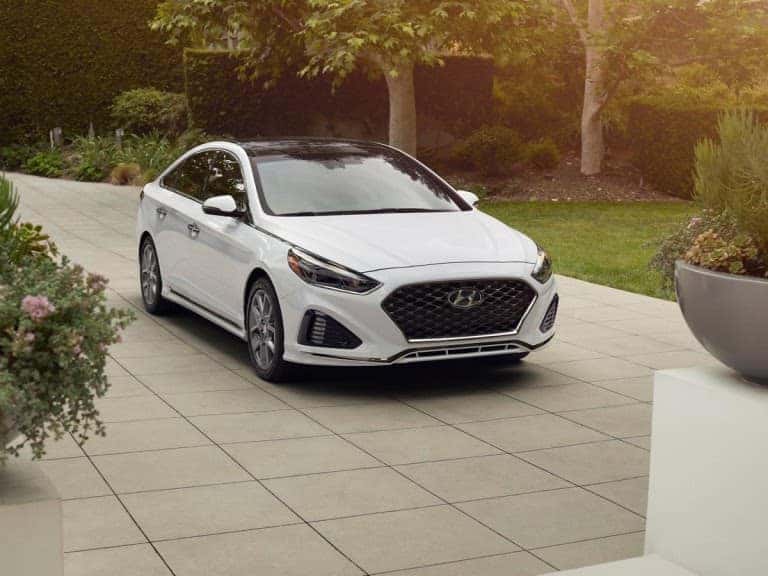 The 2019 Hyundai Sonata is best described in two words: economical and stylish. This futuristic-like sedan has base models that are reasonably priced as well as premium versions with state-of-the-art features. The Sonata is a guaranteed steal, especially with its outstanding 10-year powertrain warranty. All of these reasons sum up why the 2019 Hyundai Sonata is Driver's Auto Mart Used Car of The Week!
Drive and Engine
In 2018, the Sonata's suspension was updated in order to enhance handling and reduce body roll. The ride is much firmer and better controlled. Drivers will be quite satisfied with the generous amount of acceleration from the standard 2.4-liter engine, as well as the passing power and fuel economy. There have been a few critics that condemned the Sonata for lacking a few ratios compared to its competitors but we say "so what" because it still does an exceptional job with the management of the power with smooth shifts.
Additionally, for those who want a more sporty feel, the 2.0-liter turbo engine that comes with the Limited 2.0T provides 245 horsepower with 260 lb-ft of torque; This provides acceleration that is quick and makes provides the long mountain grades with less work, not to mention that the 8-speed automatic provides a ride that is smooth but satisfyingly sharp.
Shoppers who elect to buy last year's Sonata have 4 amazing choices for the drivetrain, each with four cylinders. As previously mentioned, the standard 2.4-liter inline-4 boosts 185 horsepower, while bringing back good highway fuel economy. Next of course is 245 horsepower with the previously mentioned Limited 2.0T. The Eco provides more torque (195lb-ft) in order to make up for less horsepower (178) while the Hybrid models, which both have a 2.0-liter gasoline engine augmented by a battery-powered electric motor, can go up to 193 horsepower (202 with the plug-in).
Exterior
They say looks aren't everything, but in this case, it is. The 2019 Sonata has a grille that is striking and nicely intimidating, it also has sharp detailing and LED running lights that provide dominance toward the exterior. The grille and front fascia on the Sport trims really stand out, especially on the dual-exhaust tips. A standard exterior feature on the Limited trim is the panoramic roof, while other Sonatas are available with a more traditional tilt-and-slide sunroof.
The 2019 Sonata has seven options to choose from for exterior colors like Electric Blue, Lakeside Blue, Machine Gray, Phantom Black, Quartz White Pearl, Scarlet Red, and Symphony Silver.
Interior
The Sonata's interior transfers over controls that are unchanged but automatic, and has a raised touch screen that makes all controls well within reach. Buttons and knobs are organized and structured in wide horizontal rows, with navigation and audio controls that are just below the screen with the climate controls falling nicely below.
Driver's Auto Mart
Driver's Auto Mart is currently selling our Used Car of The Week, the 2019 Hyundai Sonata SE for roughly $16,000. Those who are interested can search our used car inventory on our dealership site and chat with a representative or call our sales department at (954) 400-4200 for more information.
Photo Source/Copyright: Kelley's Blue Book