The 2019 MINI Cooper Is Driver's Auto Mart's Used Car of The Week!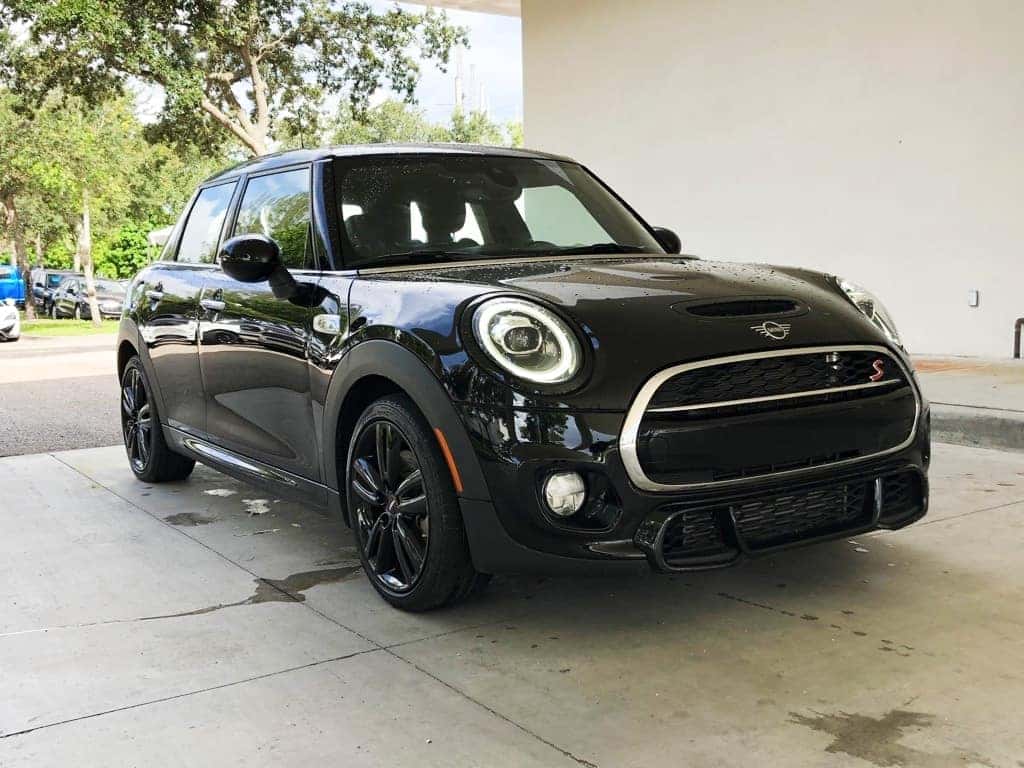 Buying any car from the BMW company almost guarantees hitting a home-run when it comes to one's quality and overall customer satisfaction, this idea couldn't be embodied any more than with the 2019 MINI Cooper. This small vehicle accomplishes big things, as it is incredibly affordable, stylish, and has a diverse group of powertrain options. Highlighting features such as its convertible roof adds on to the many reasons why this car has been selected as Driver's Auto Mart's Used Car of The Week!
Engine and Drive
The super duper Cooper has three powertrain options to choose from, the first being a 1.5-liter with 3-cylinders. Assigned to the base trim, this engine has an output of 134 horsepower and 162 lb-ft of torque, quite respectable for a car of this size. Moving up to the Cooper S gives you an upgrade of 189 horsepower with 207 lb-ft of torque from a 2.0-liter turbocharger with 4-cylinders. However, the wild ride truly lies in the John Works Cooper model, which produces 228 horsepower and 236 lb-ft of torque from the same turbocharger. Regardless of what MINI you have, each car uses either a 6-speed manual or a 6-speed automatic transmission.
If one has eyes to see, it's obvious that this car has no problem when it comes to cutting corners and squeezing in tight parking spaces. It changes lanes and directions with confidence and ease, and never compromises its handling.  Whether you select a 2-door, 4-door, or Convertible, the MINI car almost feels wider than its length, and also has an athletic behavior. 
Exterior
The Cooper car is an original in the automotive market, because it maintains its classic style, only adding necessary modern touches along the way. Its low and wide stance was brilliantly crafted in order to help with handling. The 2-door and 4-door MINI's are designed as hatchbacks, so they are best equipped for cargo. At the same time, the Convertible model uses a drop-down tailgate that allows for access to a cargo hold, though it is a bit cramped, it does act as a place for tailgating. The 4-door MINI is 6 inches longer than its 2-door counterpart, but they are both easy to maneuver.
Interior and Standard Features
Looking inward, both the Hardtop and Convertible models are decked out with advanced technologies, such a 6.5 inch touchscreen, but also blends a bit of vintage-looking features like the chrome toggles. The centrally-fixed touchscreen takes over the dashboard, and also comes with a tachometer and speedometer located in a large pod in the back of the steering wheel. The touchscreen has an interface that is user-friendly and also supports Bluetooth. Moreover, the MINI seats aren't so miniature on the comfort level and are very supportive.
Standard features on the base trim include the (previously mentioned) 1.5-liter 3-cylinder engine, manually adjustable seats, a leather-wrapped steering wheel, automatic climate control and the 6.5-inch touch screen. Of course, the Convertible includes a power top, while the Cooper S not only upgrades with its engine, but has sportier seats, run-flat tires, LED fog lights, improved brakes, and a hood scoop. Finally, the top-tier John Cooper Works get the best of the best with the most powerful engine output, as well as bigger brakes and a firmer suspension.
Driver's Auto Mart
The 2019 MINI Cooper is highly capable when it comes to its handling, its power, and comfort features. This Used Car of The Week is being sold at Driver's Auto Mart for around $25,000. 
This vehicle also has premium options like Apple CarPlay compatibility, automatic climate control, exterior parking camera rear, wireless charging  and enhanced Bluetooth, front fog lights, heated front seats, comfort access keyless entry, premium package, rain sensing wipers, SiriusXM Satellite radio and panoramic Moonroof.
Those who are interested in this vehicle or any of our other vehicles can simply view our online pre-owned inventory and chat with a representative for further assistance.
Photo Source/Copyright: Driver's Auto Mart