The 2019 Volkswagen Tiguan Is Driver's Auto Mart's Used Car of The Week!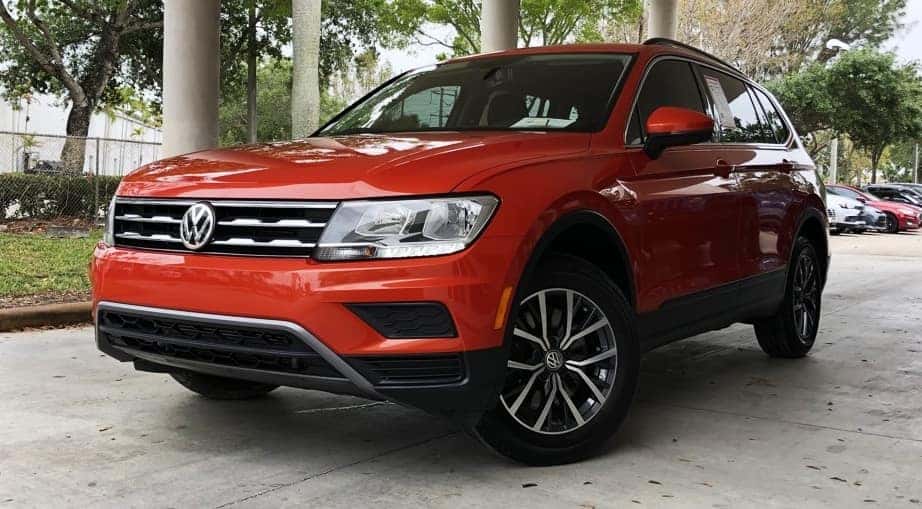 The Volkswagen company is known for its ability to produce vehicles that are of exceptional quality but without requiring an exceptional buying price, and their 2019 Tiguan does well in representing what the brand is known for. This compact crossover offers distinctive qualities such as 3rd-row seating, a customizable digital cockpit instrument cluster, and offers an outstanding warranty of six years or 72,000 miles (which still applies to this model). All of these positives, including its advanced features, add up to the many reasons why the 2019 Volkswagen Tiguan has been selected as Driver's Auto Mart's Used Car of The Week!
Engine and Drive
The 2019 Tiguan SUV is powered by one 2.0-liter turbocharged 4-cylinder engine that fares well with an output of 184 horsepower and 221 lb-ft of torque. Its EPA fuel economy ratings have a respectable EPA (Environmental Protection Agency) rating of 22/29 mpg for models with front-wheel-drive (FWD) systems, while models with an all-wheel-drive (AWD) system have a highway fuel economy rating of 21/29 mpg.
VW's 4Motion AWD system involves a mechanical center differential and electronic differential locks, which enables it to shift power frontwards to the back, as well as from side-to-side. This technology also includes various driver modes such as On-Road, Snow, Off-Road, and Custom Off-Road. On top of this, the On-Road mode has four extra settings, specifically Normal, Sport, Eco, and Custom.
The Tiguan excels in steering and pedal response, which one should always expect with any vehicle of this brand. Driving on the highway will give you a feel that is a bit firmer than other compact SUVs, but still quite comfortable and it provides a hushed ride in the loud city. Additionally, the car is easy to maneuver in tight spaces and parking spots, and this is despite it having a longer body than others in its segment.
Exterior
The outer body of the elongated Volkswagen Tiguan is fully-fashioned for daily commutes and road trips. The defined lines and creases all-throughout are tastefully placed, while the refined LED tail lights help make the vehicle look and feel expensive. SEL Premium Tiguan's come with LED headlights and cool daytime running lights, with the R-Line package taking it even further with a sportier design that involves a charming set of larger wheels.
Interior and Standard Features
The interior is just as sophisticated as it is on the outside in terms of the well-crafted design and brilliant shaping. There are also plenty of storage spaces, such as the large bin that contains the power and USB ports in the driver and front passenger section.
As previously mentioned, the seats are a bit firmers than other SUVs but they are still very supportive and even provide a bit of a boost. Drivers get to enjoy the padded center armrest, while all those aboard will revel in the extra cargo space thanks to the 40/20/40 split seats in the second row. The third row is a bit snug, and it may be more comfortable for shorter occupants, but either way, it's still a great feature to have. 
For this particular model year, Apple CarPlay and Android Auto are included as a standard feature in the Car-Net App-Connect package. What's also included in entry-level models are (previously mentioned) 3rd-row seats, a 6.5-inch touch-screen infotainment system, Bluetooth and USB smartphone connectivity, a rearview camera, and (previously mentioned) 40/20/40-split 2nd-row seats.
Driver's Auto Mart
The 2019 Volkswagen Tiguan SUV is an elegant little compact crossover that is filled with avant-garde features, has an effective turbocharged engine, and has an impressive warranty. Driver's Auto Mart is selling this Used Car of The Week for under $20,000. Those who are interested in this vehicle or any of our other vehicles can simply view our online pre-owned inventory and chat with a representative for further assistance.
Photo Source/Copyright: Driver's Auto Mart