The 2020 Kia Sorento Is Driver's Auto Mart's Used Car of The Week!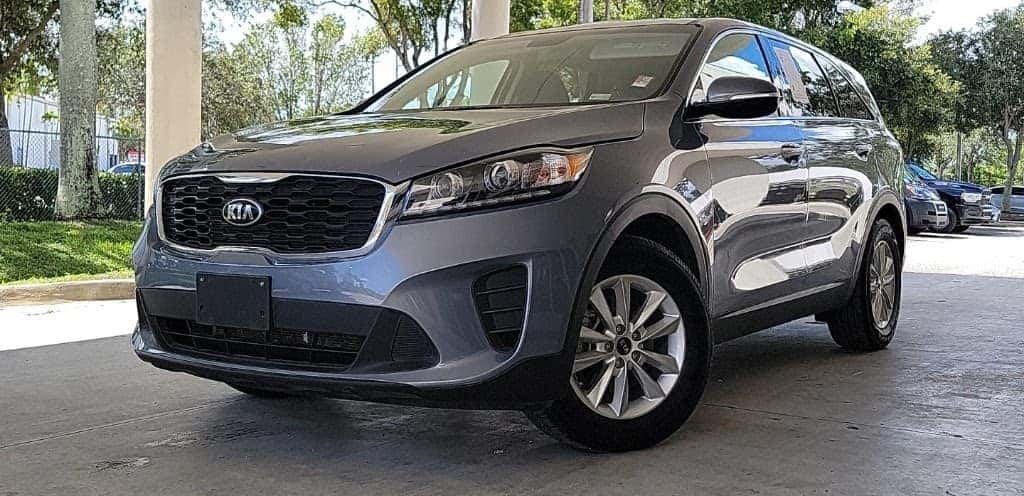 If you're looking for a mid-sizer to accommodate you and your family's needs at an affordable price, then the 2020 Kia Sorento is your SUV! It was given IIHS's (Insurance Institute for Highway Safety) Top Safety Pick+ during its model year and also has a V6 engine option that is incredibly potent. This crossover is a great option for those with large families, which is exactly why it's been chosen as Driver's Auto Mart's Used Car of The Week!
Engine
The entry-level L and following LX trims get their power from a 2.4-liter 4-cylinder paired to a 6-speed automatic transmission. It has an output of 185 horsepower and 178 lb-ft of torque. 
At the same time, the S, EX, and SX trim has a highly capable 3.3-liter V6, which is matched to an 8-speed automatic transmission. This motor has an output of 290 horsepower and 252 lb-ft of torque.
With the exception of the base trim, all Sorento's can be had with AWD instead of FWD The car also has a towing rating between 2,000 and 5,000 lbs; These numbers are subject to one of the two engines and drive configuration.
Exterior
For the 2020 model year, the Sorento got all gussied-up with updated front and rear bumpers, along with taillights and headlights to create a look that was more sculpted, and ritzy. These modifications were minor but strategic. The car has a strong and confident stance, that's more alluring than it is intimidating.
Of course, higher trims accentuate refined features such as stainless-steel bumper trim, a dark metallic grille and chrome roof rails. Wheels also range in size from 17 to 19 inches.
Interior and Standard Features
With its 3 rows, the interior contains seven seats. This is perfect for those who have larger families or simply a designated person to man the carpool. Those dealing with a large crowd know that dealing with spills and messes are inevitable, which won't be a problem as long as you didn't opt for a leather interior, as the material on other Sorento's has been fitted with YES Essentials cloth to obstruct stains and repress odors.
Additionally, there's more than enough space in the first and second rows, however, we don't recommend using the third row unless the passengers are small or the trip is relatively short. While cargo space isn't as great as its competitor's, once the seats are pushed down, capacity expands from 11.3 ft³ to a whopping 73 ft³. 
The base L trim has a decent amount of features to work with, such as keyless entry, cruise control, stain-resistant cloth upholstery, 17-inch alloy wheels, rearview camera and a new 7-inch touch-screen infotainment system with Apple CarPlay and Android Auto smartphone integration and Bluetooth wireless connectivity.
Moving up to the LX trim will gift buyers with available AWD, along with two rapid-charge USB ports, blind-spot monitoring and an acoustic windshield. 
The S model is also desirable as it has a tougher engine with an 8-speed transmission, a power driver's seat, push-button start and dual-zone automatic climate control. This trim also contains driver-aid features like forward-collision warning, automatic emergency braking, blind-spot monitor, rear cross-traffic alert and park-distance warning.
Driver's Auto Mart
The 2020 Kia Sorento is incredibly reliable and accommodating as an SUV, and it's also very affordable at Driver's Auto Mart for just $21,590 for the LX trim. It also has Premium Options like a split-bench for the 3rd-row seats, Apple CarPlay and Android Auto, an exterior rear parking camera, Bluetooth, and remote keyless entry.
Those who are interested in this Used Car of The Week or any of our other vehicles can simply view our online pre-owned inventory and chat with a representative for further assistance.
Photo Source/Copyright: Driver's Auto Mart