The 2020 Tesla Model X Is Driver's Auto Mart's Used Car Of The Week!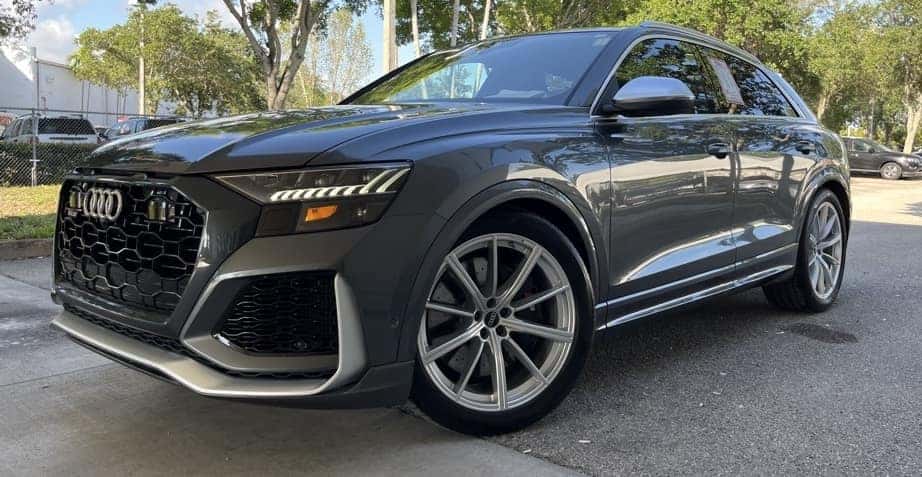 The 2020 Tesla Model X is known for its ability to travel up to 328 miles on a single charge, accelerate to 60 mph in as few as 2.7 seconds, and tow up to 5,000 pounds. While it is indeed one of the most expensive SUVs on the market (even as a used vehicle), it makes owning this EV a feasible option compared to owning a gas-powered vehicle.
Engine and Performance
All four wheels of the 2020 Tesla Model X are powered by a 100-kWh lithium-ion battery and two AC electric motors. Additionally, the vehicle comes equipped with a standard predictive and adaptive air suspension.
As of the beginning of this particular model year, the Model X was available in two variants. The Long Range version boasts an approximate range of 328 miles per charge, can accelerate from 0 to 60 mph in 4.4 seconds, and can reach a maximum speed of 155 mph. On the other hand, the Performance version prioritizes speed over range, with an estimated range of 305 miles per charge, but comes equipped with Ludicrous Mode, which enables it to reach 60 mph in a jaw-dropping 2.7 seconds and achieve a top speed of 163 mph.
Exterior
The Tesla's unique appearance sets it apart from other vehicles on the road, although it may resemble another Tesla model.
From the front, the 2020 Tesla Model X bears a striking resemblance to its sleek sedan sibling, the Model S, widely considered one of the most attractive cars on the market. The SUV shares features with the sedan, including a sloping windshield that extends over the roof, smooth chrome door handles, and a fastback-style roofline.
Interior
The Tesla Model X SUV is virtually the same as the Tesla Model S sedan, except for its panoramic windshield, Falcon Wing rear doors, and increased cargo space.
The Tesla Model X SUV offers the same high level of comfort and quality materials as the Tesla Model S sedan, though its build quality may be a bit inconsistent. Like the Model S, the climate system, audio system, and other functions are controlled through a large 17-inch touch-screen display mounted vertically on the dashboard. The display is well integrated with the interior design and is more user-friendly than the one found in the Tesla Model 3, with fast and responsive reactions to user inputs.
Returning to the Tesla Model X's unique feature, the power-operated Falcon Wing doors open upwards like gullwing doors instead of outwards like traditional SUV doors. While they are sure to impress your neighbors and delight children, they may be difficult in low-clearance situations and problematic during heavy snow or rain.
Standard Features
The 2020 Tesla Model X comes packed with a plethora of features, including a dual-zone automatic climate control system that features a medical-grade air-filtration system, a navigation system, and a 17-speaker premium sound system. The SUV also comes with a power-operated rear liftgate. Autopilot, the ADAS (advanced driving-assistance system) of the vehicle, offers adaptive cruise control, automatic emergency braking, forward-collision warning, and lane-keeping assist. Additionally, blind-spot monitoring is standard on the Model X.
On top of this, this vehicle is well-prepared for winter conditions. It features heated seats throughout the cabin, a heated steering wheel, heated and power-folding side mirrors, heated windshield-washer nozzles, and a wiper de-icing system. Additionally, the SUV comes standard with vegan "leather" upholstery and 12-way power adjustment for the front seats.
Driver's Auto Mart
This Used Car of The Week is being sold at our dealership for $73,989. If you're interested in purchasing this model, be sure to visit our online pre-owned inventory and chat with a representative for more information.
Photo Source/Copyright: Driver's Auto Mart