The 2021 Tesla Model 6 Is Driver's Auto Mart's Luxury Used Car Of The Week!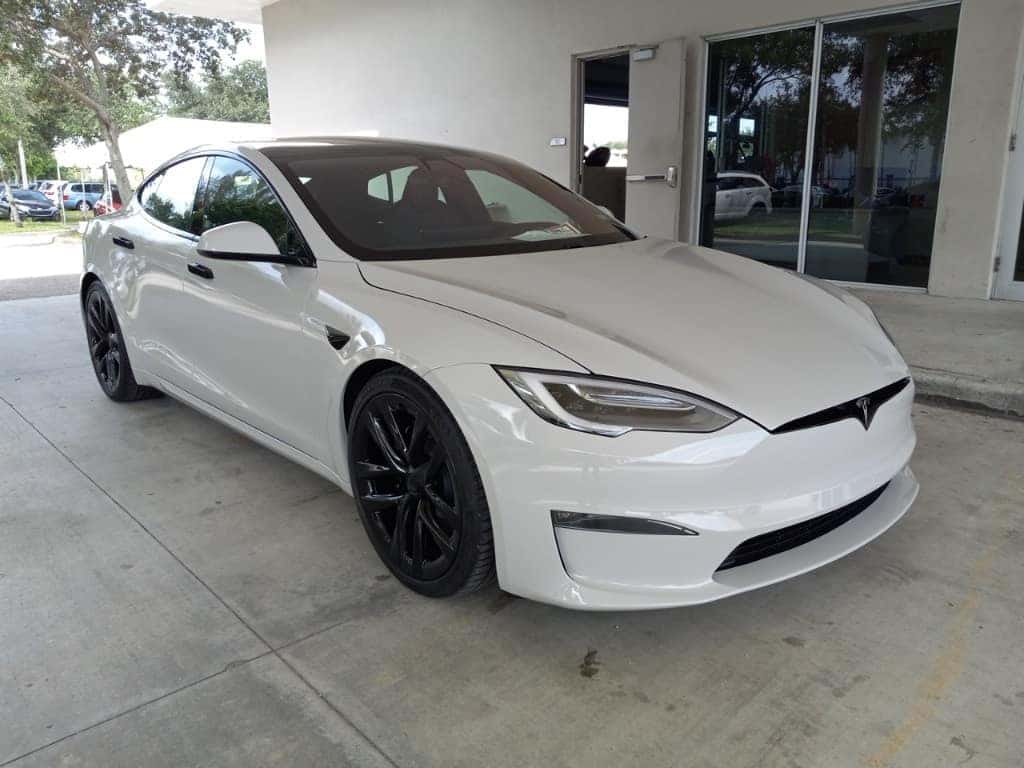 Upon its first inception, Tesla's Model S was considered to be truly groundbreaking. However, in recent years, we've seen several competitors coming out left and right. Despite this, the revolutionary luxury supercar still wows up with excitements like 405 miles of electrified range, standard all-wheel-drive (AWD), and generous interior. It's no wonder why it's been chosen as Driver's Auto Mart Luxury Used Car of The Week!
Engine
One of the main reasons to buy any Telsa model is its electric powertrain and a highly advanced one at that. The standard dual-electric motors with AWD on the Long Range provide a highly satisfying output of 670 horsepower, pushing 0-60 mph in 3.1 seconds, and on a range that goes up to 405 miles for a full charge.
On the other hand, the Plaid Model provides the best performance. Sporting an output of 1,020 horsepower from its AWD tri-motor setup, ultimately accelerating from 0-60 mph in 1.99 seconds and a top speed of 200 mph. The range drops a few points but is still highly effective at 396 miles on a full charge.
Exterior
Another highlight of nearly any Tesla model how easy it is to spot. As for the Model 6, it has sleek body lines with refined black exterior trim and voguish wheel designs, producing an elegant and somewhat innovatory look.
Interior and Standard Features
There's truly nothing like the interior of a Model S vehicle. This super sleek and avant-garde luxury car has three screens: a digital gauge cluster, a large 17-inch infotainment screen, and an 8-inch entertainment screen for the back.
The seats are highly supportive and comfortable, allowing plenty of room for both front- and rear-passenger seats. This car is ideal for long road trips and daily commits. It also comes equipped with Premium Connectivity, streaming from Netflix, Hulu, Spotify, and various other streaming services.
The style varies depending on the Model on how the previous owner chooses its options. The standard interior is fully black, but there's also an optional 2-tone black and white interior and a cream color. The Plaid, however, may come in either a wood or carbon fiber trim.
There are a large number of standard features to look forward to, starting with the aforementioned dual-motor setup with all-wheel drive and a 405-mile range. Buyers can also look forward to a 17-inch infotainment system, a digital gauge cluster, an 8-inch rear entertainment screen with gaming performance, 22-speaker premium audio, adaptive suspension, tri-zone automatic climate control, a glass roof, two wireless charging pads, heated seats for all occupants, cooled front seats, a heated steering yoke, a power rear liftgate, and ambient interior lighting.
Standard safety features on the Autopilot system consist of adaptive cruise control, automatic emergency braking, lane-keep assist, blind-spot monitoring, and more.
Driver's Auto Mart
If you're interested in purchasing this Used Car of The Week, check out our online pre-owned inventory on our dealership website, Driver's Auto Mart. We sell a wide range of vehicles from many brands and in different varieties.
Once you find something suitable for your particular needs, feel free to chat with one of our representatives for further information and assistance.
Photo Source/Copyright: Driver's Auto Mart