The 2022 Oscars: A Showcase Of Classic and Unique Cars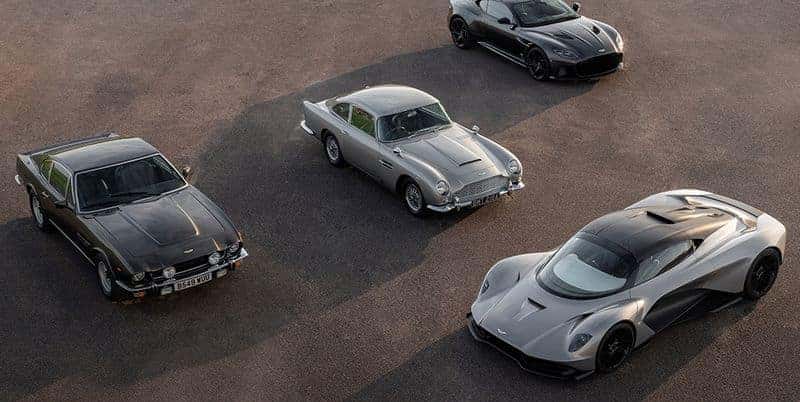 Oscars night this past Sunday (March 27th), definitely had a few things worth talking about, but one thing that hasn't received nearly as many memes is the spectacular cars displayed in this year's nominated movies…that's why we're here.
Drive My Car
This best picture nominee tells the story of a notable stage actor and director who accepts an offer to direct a production at a theater festival, located in Hiroshima. A woman is assigned by the festival managers to act as his chauffeur in his Saab 900. The first generation of this car or the "classic", was around from 1978 to 1993, while the "new generation" rode out from 1978 to 1993. 
Throughout its reign, it received many automotive awards and honors such as the 1993 Best Buy, IBCAM British Steel Auto Design Award (1996), New world-records for endurance, at Talladega (1996), and many others.
CODA
The film CODA, which title name stands for (Child of Deaf Adults) is a story of a teenage girl, Ruby, who struggles as the only deaf member of her family, and attempts to help their struggling fishing family business while pursuing her own dreams of being a singer. 
Troy Kotsur's character, Frank Jones, drives an old Ford pickup and uses it to drive around blasting music to embarrass Ruby. The model bares much resemblance to the ninth generation of the F-Series, from 1992-1997. During this era, it was redesigned with a slightly lower hoodline, rounding the front fenders, bumper, and grille.
King Richard
King Richard is a biographical sports drama film that follows the real life of the father and coach of Venus and Serena Williams, Richard Williams. In the film, Richard, played by Oscar winner, Will Smith, drives a classic Volkswagen Bus. It appears that this is likely the second generation of the van or the Volkswagen Type 2 from 1967.
In its heyday, this van received several nicknames such as "microbus", "minibus", and especially "hippie bus" due to its popularity in the counterculture movement of that time.
Being The Ricardos
Following the lives of Lucy and Ricky Ricardo, this nominated flick not only highlights TV Royalty but the classic Pontiac muscle car. This American automaker introduced the Pontiac as a champion make for General Motor's costlier line of Oakland models, that was until Pontiac succeeded Oakland in popularity, and displanted its parent brand in 1933.
Spencer
This Best Actress nominated film is a biographical drama about the late Princess Diana's life. This beloved icon drove many cars in her throughout the course of her life, but her 1994 Audi 80 Cabriolet may be considered to be the most remarkable. The vintage compact had a cool dark green color complemented with a white interior.
One of the ways Diana proved that she was a rule-breaker was driving an Audi rather than the British luxury cars that the royals typically drove. We give major props to the People's Princess.
No Time To Die
The latest James Bond movie featured several high-class cars. "No Time to Die, features four Aston Martin James Bond cars—two from the past, one from the present, and a concept car that's yet to be released! Essentially, the new James Bond film pays tribute to the Aston Martin legacy's full spectrum." as stated on Aston Martin's website. These cars included the 1964 DB5, 1987 V8 Vantage, a production model of the DBS, and a next-gen Valhalla.
Driver's Auto Mart
Our dealership has many different types of cars with award-winning automotive features. We carry several models from various big-name brands. Those who are interested in anything that we have to offer can simply view our online new car inventory and chat with a representative for further information.
Photo Source/Copyright: I Pokotylo