The Chevrolet Corvette Stingray Is Driver's Auto Mart's Used Car of The Week!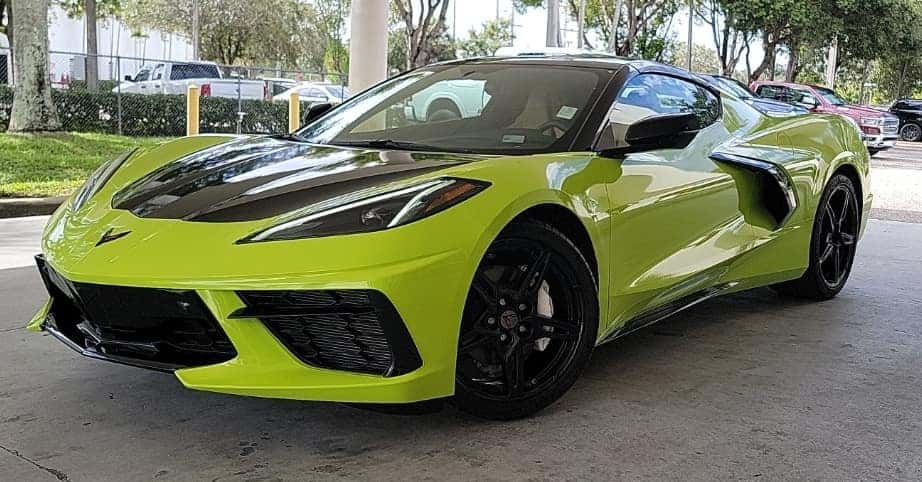 The famed Chevrolet Corvette Stingray is the monster speed racer known for its exotic design and mind-warping engine performance. For the 2021 year, the Corvette came out with its first-ever mid-engine, scoring 0 to 60 mph in just three seconds. It's no wonder why it's been chosen as Driver's Auto Mart's Used Car of The Week!
Engine
The latest Corvette only needs one engine to get its gears going. Teaming up with the one and only V8, it fires up with a 6.2-liter that produces an incredible output of 490 horsepower with 465 lb-ft of torque. On top of this, the brand's Z51 package adds 5 more points to the horses and torque.
The transmission is an 8-speed dual-clutch automatic, which is also a lone wolf, sends power to just the rear wheels. While some may prefer a manual transmission, it still fairs well with the slick shift action.
Exterior
The body of the 2021 Vette has a similar muscular build to its predecessors, which is even more conspicuous at the rear. The sides are also quite striking and contoured in their sculpting. Other elements on the car such as the air intakes, wheels, and overall frame are the perfect embodiment of its high-ranking performance.
If you're lucky, you might be able to find a model that was previously bought with the Full-Length Dual Racing Stripe package, which brought on different stripe options like blue, orange, red, or yellow.
Interior
The cockpit immediately invites you in with its futuristic technologies that are angled towards the driver, like the 8-inch infotainment touchscreen. There is also a long vertebral column of buttons that reside by the passenger; they have climate control functions, together with optional heat/ventilation.
Other cool features worth being excited about consist of a square-shaped steering wheel sort of borders for the 12-inch instrument cluster, along with buttons that perform as the gear shift.
Standard Features
The 2021 Corvette Stingray C8 has three different trim levels: 1LT, 2LT, and 3LT trim levels. The entry-level 1LT coupe has leather-covered and 8-way power-adjustable seats, keyless entry/ignition, dual-zone climate control, configurable 12-inch digital instrument cluster, rear parking sensors, mechanical limited-slip differential, LED headlights, and a removable body-colored roof panel.
The standard infotainment system incorporates an 8-inch touchscreen, wireless Apple CarPlay/Android Auto smartphone integration, satellite radio, two USB ports, auxiliary input, Wi-Fi, and a 10-speaker Bose audio setup.
If possible, it's often recommended to at least upgrade to the 2LT version, as it brings on more deluxe features like heated/ventilated seats, heated steering wheel, blind-spot monitoring with rear cross-traffic alert, navigation, a head-up display, Rear Camera Mirror, forward-facing camera, Performance Data Recorder, wireless phone charging, and a 14-speaker Bose audio system.
Driver's Auto Mart
If you're interested in this Used Car of the Week, you can take a look at our online pre-owned inventory on our dealership website, Driver's Auto Mart. We sell a wide range of vehicles that are used but up-to-the-minute.
If you find something that suits your interests and needs, feel free to chat with one of our representatives for further information and assistance.
Photo Source/Copyright: Driver's Auto Mart