The Complete Breakdown Of A Monroney Sticker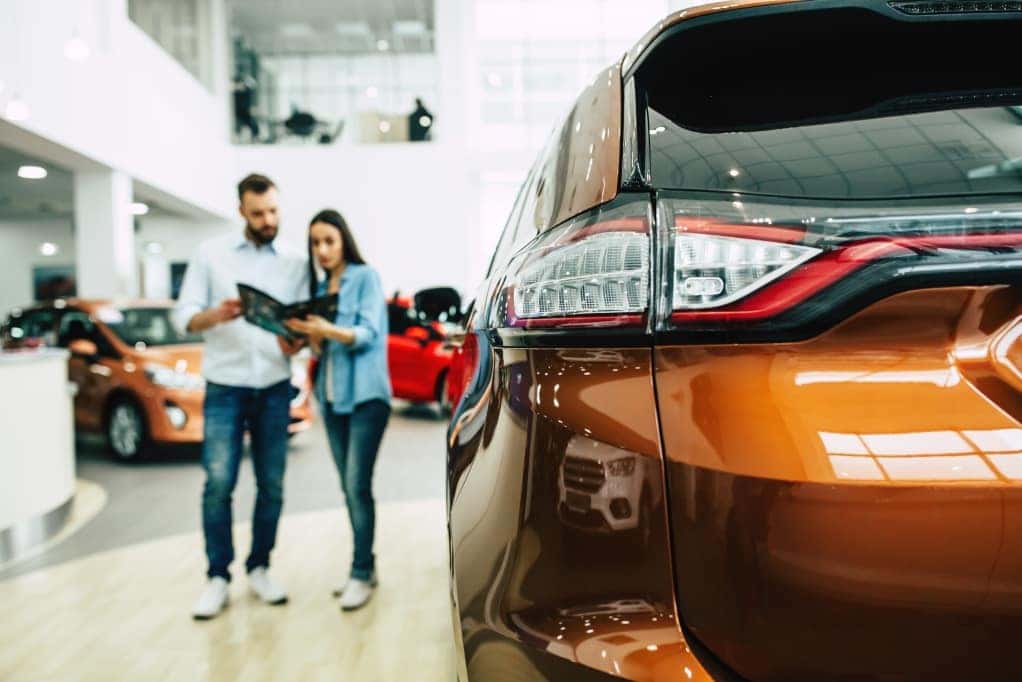 Many of you who've done recent car shopping likely have looked at the window sticker, only caring to check the price. In many ways, the price that's right is what really matters, but there are also plenty of other pieces of information that you might not realize are useful to you.
Model Information
This section breaks down the basic information about that particular vehicle model. One should typically be able to find it in the top left or right corner of the sticker. There it will state the engine and transmission combination, the color of the exterior and interior, as well as the model year and trim level. Checking this area ensures that you're looking at the proper configuration, whether that's in regards to the color or engine.
Standards
This portion states all of the features involved with the vehicle, which are all included in the manufacturer's suggested retail price (MSRP). The stated items should be aligned with any other car in this trim level. These features will be sorted into categories like Exterior, Interior, Safety, Comfort, and Mechanical.
Warranties
This part lays out the length of the car's new warranties, like bumper-to-bumper, powertrain, and possible roadside assistance packages. Some new vehicles will even list free maintenance programs (if they have them).
Options
As with standard equipment, factory-installed options will also be stated. Some car manufacturers bundle their features into packages, while others offer them separately. It might be helpful to understand these options, as this will allow one to price it correctly, making comparisons with other vehicles on the lot.
Pricing
Here, shoppers can see the total breakdown of the price of the vehicle, along with the options and fees. Additional items that may be stated are the destination fee and possible gas-guzzler tax. The total price may also be stated here, but it often has its own section.
Total Price
This part shows the total MSRP of the vehicle. It's worth noting that this isn't necessarily the set price but rather acts as a guide toward negotiations. There are car sites that can also help one determine a fair price, and depending on the demand for the car, what's stated on the sticker may end up being the appropriate price.
Fuel Economy
Sometimes dubbed the EPA (Environmental Protection Agency) label, gives potential buyers estimates of the car's fuel efficiency. This allows one to compare mpg (miles per gallon) figures to different cars. The combined mpg number is the most pronounced and important figure to pay heed to.
QR Code
Shoppers can use their smartphones to get linked to the mobile EPA website. This makes it easy to personalize driving statistics in order to get an individualized fuel economy figure. One can also compare this data with other potential prospects.
Safety Ratings
The NHTSA (National Highway Traffic Safety Administration) tests several new vehicles each year, granting star ratings established on the results. Many times, scores from the Insurance Institute for Highway Safety (IIHS) are also shown. However, the NHTSA doesn't test every vehicle on the market; therefore, some vehicles may have this section left blank. Consumers can always check the IIHS website if this is the case.
Driver's Auto Mart
At Driver's Auto Mart, you'll find that most of our vehicles have agreeable figures in their pricing, fuel economy, and engine specs. Check out all that we have to offer at our online pre-owned inventory.
Should you have any questions or concerns about our cars, chat with one of our representatives for more information.
Photo Source/Copyright: Shutterstock via photo contributor My Ocean Production