The Pros and Cons Of Run-Flat Tires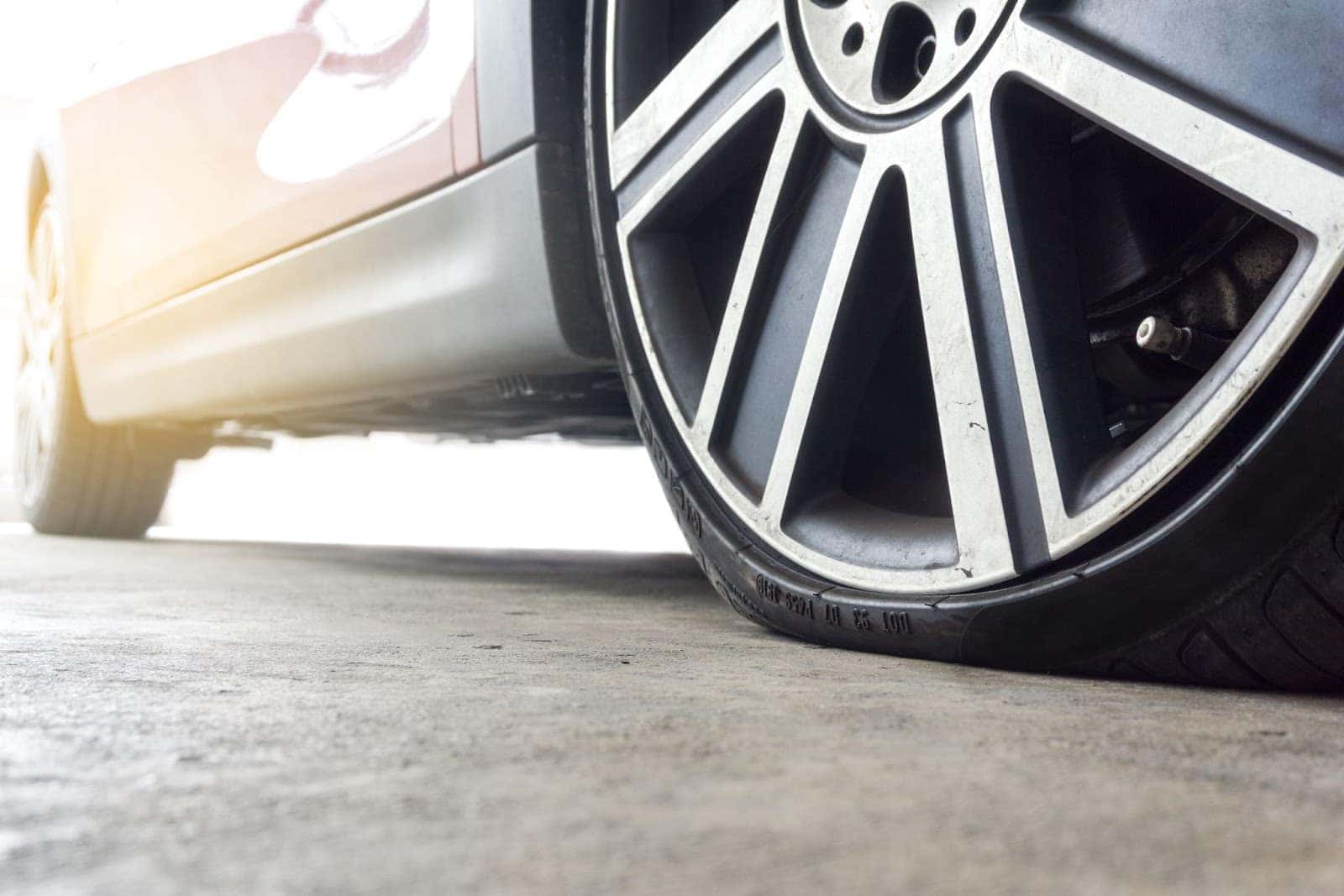 More often than not, a flat tire occurs during a rather inconvenient time or place. Most individuals will have to call roadside assistance, usually around a 45-minute wait. Then, for those who know how to change their tire, it's quite a dirty job, which they likely needed to be appropriately dressed for. To make matters worse, some may still need a spare tire at hand.
Then there's the run-flat tire. Also dubbed "zero-pressure tires," they can back the weight of a vehicle for a bit of time, providing drivers at least 50 miles of range to find a local repair shop. Though this may appear the best option, car owners should understand the pros and cons.
According to Edmunds.com, run-flats are standard on 15 percent of new vehicles. Though the number of cars available with these tires has doubled within the last decade, they've hit their peak. The overall scale of vehicles with run-flats has hit a lull at 14-15 percent over the previous five years. Most of these special kicks are now found on BMW, Mercedes-Benz, and Mini vehicles, along with Cadillac models.
Do The Benefits Outweigh The Disadvantages?
Today, the most common type of run-flat technology is a self-supporting tire. The tire's sidewalls are heavily toughened to support the car when the air pressure is low or even when it's lost all of its pressure.
Pros:
The main advantage of a self-supporting tire is that it enables one to keep driving on a flat for at least 50 miles after all of the air has depleted. No more getting out of the cold winter air or rain. It also won't necessitate getting your tires replaced in a question part of town. Of course, drivers should reduce their speed to about 50 mph to get the max out of that range. The owner manual provides precise figures for every tire application.
Since run-flats can back the vehicles for several miles, a sudden deflation will result in less weight transfer and tread destabilization. Steering and handling will also remain close to normal.
Since a spare wheel and tire repair tools won't be as integral to have in hand, vehicle weight technically goes down. However, this will be less than you think since these tires weigh more than regular kicks due to the additional sidewall support.
Cons:
Vehicles that drive on run-flats typically don't have a spare wheel and tire. While this allows one to maximize their storage space, it also means that drivers don't have the benefit of repair tools. Doing away with the spare and re-dispensing that space is a significant reason car makers even offer these tires.
While run-flats have benefits, that doesn't mean they are immune to blowouts. Should the driver fail to notice warnings or go past speed limitations, the tire can start to disintegrate with the same destabilizing effects. Moreover, if the fracture is on the sidewall or if the tire hits a large object, be prepared to call a tow truck. According to a study by J.D. Power, "customers with vehicles equipped with run-flat tires are nearly twice as likely as those with vehicles equipped with conventional tires to have to replace a tire due to a flat or blowout."
Driver's Auto Mart
Whether you find a run-flat tire appealing or off-putting, you can't go wrong with a car from Driver's Auto Mart. We sell an extensive range of vehicles from various big manufacturers like Chevy, Nissan, Toyota, and much more!
Check out our online pre-owned inventory to see all that we have to offer. Once you find something that feels right for you, chat with one of our representatives for more information.
Photo Source/Copyright: Shutterstock via photo contributor Smile Fight