The Refreshed 2018 Ford Mustang is Here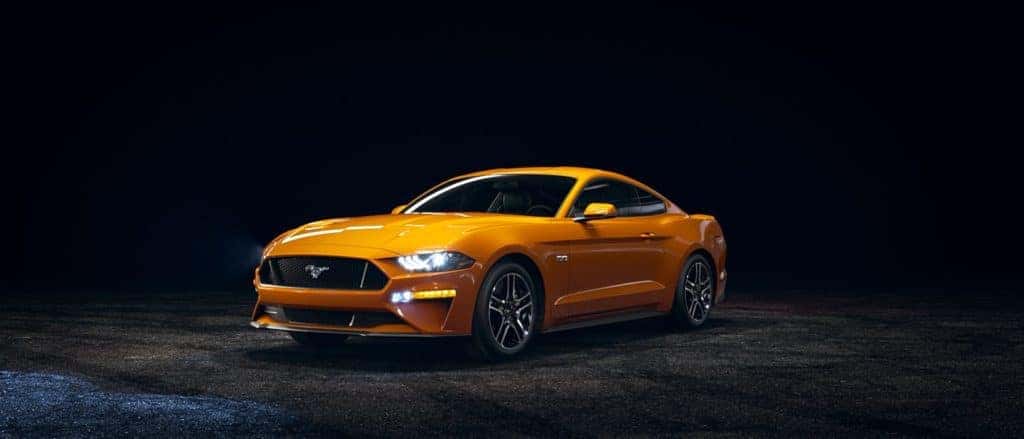 The 2018 Ford Mustang was the talk of the town when it was released because it had been significantly refreshed. A new face wasn't all that Ford was offering as the Mustang also received updates that significantly improved its performance. Even the classic Performance Package that's available as an upgrade received updated tech and other additional features. Here are some of the most significant changes made to the 2018 Mustang – under the hood, inside, and out.
A 10-Speed Automatic Transmission
All 2018 Mustang vehicles come standard with a 6-speed manual transmission, while a newly-introduced 10-speed automatic transmission is an optional upgrade – and a significant improvement over the old six-speed automatic of the past. Ford co-developed the 10-speed unit with rival General Motors and initially utilized it in the 2017 F-150 Raptor truck. The 2018 Mustang is the second vehicle in Ford's lineup to utilize the 10-speed unit. Ford states that the new gearbox has a quicker reaction time when shifting and less friction losses, multiple drive modes, and adaptive shift scheduling to help power the car while on the road.
Direct and Port Injection for the GT Trim
When equipped with the 10-speed automatic and Performance package, the GT achieves 460 horsepower and can go from 0-60 mph in under 4.0 seconds – a significant increase over past models. Ford attributes this improvement to the fact that the 5.0-liter V8 engine has direct and port injection, both features that improve fuel economy, low-end torque, and provide additional power at higher revs.
Kiss the old V6 Goodbye
Starting with all 2018 Mustang models the old standard V6 engine is no longer an option – that's right, Ford discontinued it. An EcoBoost 2.3-liter Turbo-Four engine is now the base engine except on the GT trim whose base engine is the previously mentioned 5.0-liter V8.
LED Lights
LED lighting is now standard across the entire lineup, both on the redesigned headlight clusters and taillights. The available fog lights are LED units as well.
Aggressive Re-design
The 2018 Mustang has improved aerodynamics thanks to its more aggressive front fascia and lowered hood that distinguishes it from previous models. Headlight clusters are also needed to be re-designed in order to fit, as did the grille which is now narrower. On the inside, the Mustang features a completely new fully digital customizable 12-inch display that allows the driver to control the information and type of gauges displayed.
Advanced Safety Features
Safety doesn't take a back seat when it comes to this sporty model. The 2018 Mustang now offers an expanded suite of optional advanced safety features that includes: lane departure warning, pedestrian detection, rear-cross traffic alert, distance alert, and a pre-collision assist system that's a combination of forward collision warning and automatic emergency braking.
So what do you say, is the refreshed 2018 Mustang looking good or what? Share your thoughts with us on Driver's Auto Mart social media. If you're already searching for a reliable vehicle check out our latest inventory at Driver's Auto Mart.
Photo Source/Copyright: Ford