The Well-Deserved Owner Loyalty of the Ram 1500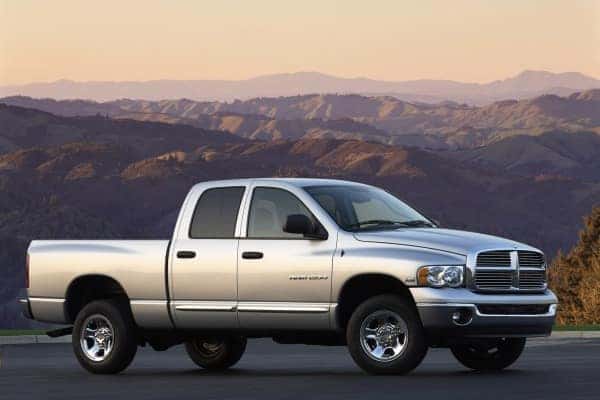 It's often said that pickup truck owners tend to keep their vehicles for a while after initially buying them, but now, thanks to a study from iSeeCars.com, we've got some substantial evidence. We finally have numerical proof that a pickup truck's longevity is more than a word-of-mouth assumption. The study analyzed over six million vehicles that were at least five-years-old or older, avoiding short-term lease purchase and models in production for more than nine years. The average of each model was calculated by using the ages of the vehicles when they were initially listed for sale.
This iSeeCars study found that pickup trucks are owned longer than the overall vehicle average. In the pickup truck segment, ownership ranges from 7.2 – 7.8 years, with an average ownership of 7.7 years. The overall vehicle ownership for most vehicles has an average of 7.4 years, a little less than the pickup truck segment. Phong Ly, the iSeeCars CEO, believes that pickup trucks are often used as work vehicles, thus they're naturally advertised for their durability and owners are likely to favor them over keeping up with modern design and technology perks.
The Ram 1500 is ranked fifth in this study, chiming in with an average length of ownership of 7.4 years – a figure that scores higher than domestic competitors like the Chevy Silverado 2500, GMC Sierra 1500 and the Ford F-150. When we get down to the specs of the Ram 1500, a brand that boasts durability as one of its features, it's not hard to see why the ram 1500 outscores the competition.
With durability stemmed from decades of rigorous testing and safety improvements, the Ram 1500 is a must-have for consumers seeking a full-size pickup truck. A high-strength steel frame, a hydroformed tubular front frame unit, and eight ultra-tough crossmembers provide the foundation for a pickup truck intended to last. Dynamic crumple zones, and side-impact door beams not only add to the durability of the pickup truck, but they also protect precious cargo in case of an accident.
As 2019 looms on the horizon, the Ram 1500 makes many improvements that are sure to entice consumers to commit to owning one for the long term. The all-new 2019 year model sheds 225 pounds off its overall weight, with new-and-improved 98 percent high-strength steel that improves durability and rigidity for better handling, exclusive aerodynamics like grille shutters and air suspension that enhances fuel efficiency, improves the ride, and provides enhanced off-roading capabilities
It's safe to say that a brand like Ram, with the highest percentage of pickups still on the road over the last 30 years, knows how to deliver a dependable pickup. The 2019 Dodge Ram hasn't entered the market yet, but we here at Driver's Auto Mart have plenty of gently used Ram pickups available in our inventory. Schedule a test drive and join others in owning a vehicle with the highest owner loyalty of any half-ton pickup. Explore our page and calculate the possible value of your current trade-in as you plan for your future.
Photo Source/Copyright: Edmunds