Thinking of Buying a Used car? Follow These Tips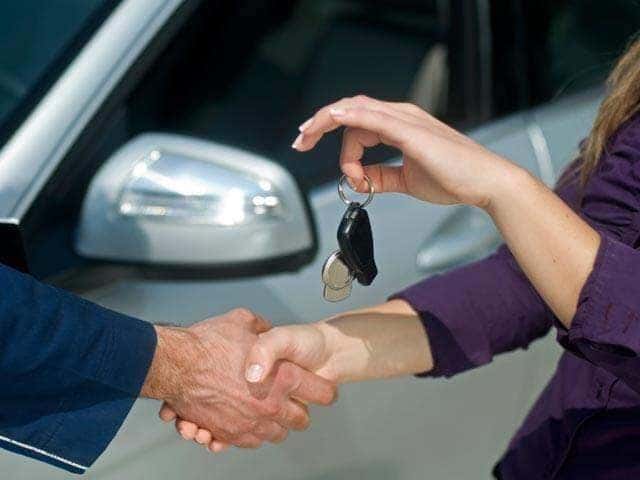 Buying a used car can be a nerve-racking experience, especially if consumers don't know what to look for to avoid making a bad purchase. Knowing what to look for can make all the difference and turn the used car buying experience into a good one. Consumers can take the guesswork out of buying a used car and make an educated buying decision thanks to our handy used car buying tips.
Knowledge is Power
There's some unspoken rule of researching an expensive product before taking the plunge, and cars are no exception. Before making any final decisions, consumers should narrow down the car models they're interested in. Once that's been completed, consumers should learn as much as they can about their vehicle(s) of choice – common defects, repair costs, the life expectancy of the car, and average going price. Consumers should keep in mind that cars of the same model and year can vary greatly in price depending on added features and mileage. The Kelley Blue Book is a good tool for consumers to accurately gauge what prices to expect.
Let's get Physical!
A physical inspection should come naturally to prospective used car buyers. A simple, but carefully detailed walk around the car should suffice for consumers to decide if there are any signs of body repair, flood damage, or rust damage. Consumers shouldn't be afraid to get low and examine the floor for any leaks as well. These simple tasks are extremely useful in saving potential buyers any future headaches.
Take it for a Spin
This is arguably the most important tip when buying a used car – the test drive! After consumers complete a thorough external examination, it's time for them to get behind the wheel. A used car should not only be tested on a large parking lot as is customary, we recommend to test also the car on a road – preferably a highway where it can be driven at a speed faster than 60 mph. When doing the test drive consumers should take their time and make sure to check the following components – power windows, air conditioning/heating, brakes, windshield wipers, steering wheel alignment, headlights, clickers, and taillights while also paying attention to any off-putting sounds that may indicate mechanical problems.
Ancient History
If the inspection and test drive go off without a hitch but consumers are still doubtful or would like some extra reassurance that they're going to make the right purchase, they can request the CARFAX report to get a detailed history of the vehicle. To avoid any doubts, consumers should write down the vehicle's identification number (VIN) – a 17-digit identifying code of a specific vehicle – and enter it on the CARFAX website for further research.
Now that we've gone through the to-do list before buying a used car, we'd like to invite you to visit Driver's Auto Mart. With over 200 used vehicles – many priced below $10,000 – we guarantee that you'll find a car that thrills you. If you're looking to trade in your current vehicle you can use our vehicle appraisal tool powered by Kelley Blue Book to ballpark the value of your trade-in. We look forward to seeing you – schedule a test drive today!
Photo Source/Copyright: Quora