Tips For Keeping Your Kids Cool While Driving In The Summer Heat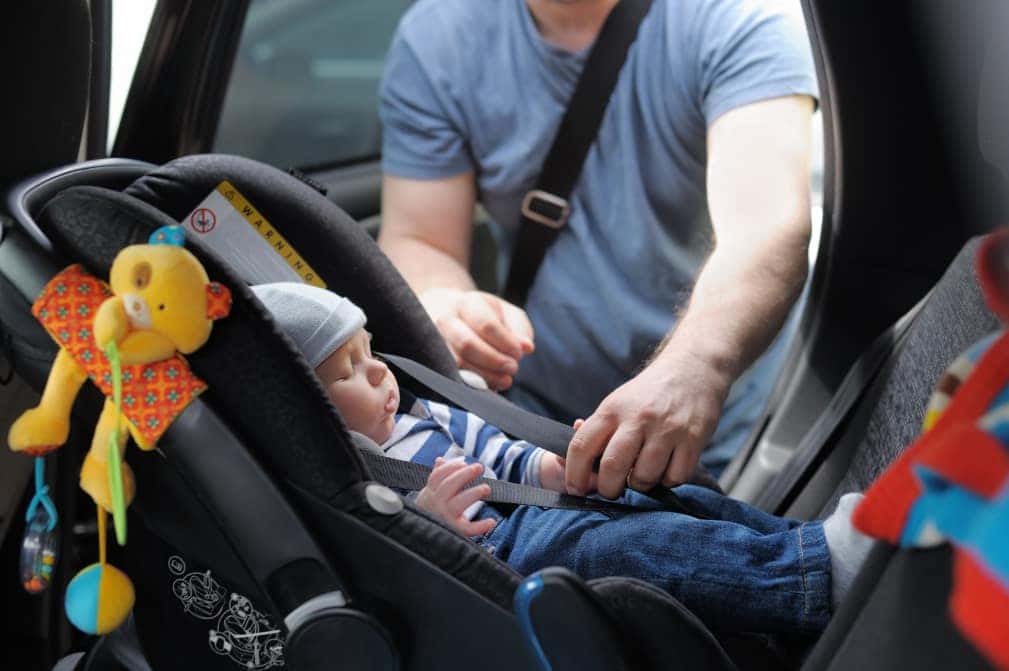 As we enter the warmer months, the risk for young children for injury or death rises if they are left in a hot car, as 38 children die of a heat stroke each year. According to testing from Consumer reports, temperatures within a parked car during mid-day hours can rise to dangerously high levels, and quickly. "Our experts found that when it was 61° F outside, the temperature inside a closed car could reach more than 105° F in just an hour, an extremely dangerous and potentially fatal level for a child," said Consumer Reports.
Our writers at Driver's Auto Mart want to keep you and your family safe from harm during this summer break, so we've provided a few tips and tricks to keep your kids cool during the summertime.
Buy A Car With A Rear Seat Warning System
Each and every year, automakers are bringing out cars with a back seat warning system, particularly in vehicles with 3 rows. If you're currently looking for a new car, you should consider this a must-have.
The End of Trip Reminder system will visually show the warning in the dashboard and (emit) a sound if the back door was opened during the trip, serving as a reminder to drivers to check the back seats before leaving the car. Many brands, including the 2022 Acura MDX have this feature.
Alternatively, the Occupancy Sensing System sense detects motion in the car. This system uses ultrasonic sensors to perceive motion in the back seats after the vehicle has been locked. Thus far, the brands that currently have this type of technology are Kia, Hyundai, and Genesis. There is even a subscription service that notifies drivers through a phone alert or email. While there are limitations with these systems, such as if a baby is sleeping, however, necessary improvements are being made. For instance, in the 2022 Genesis GV70, their system is advanced enough to detect the breathing motions of a sleeping child.
Safety Tips Consumer Reports
When possible, park in the shade and drive during cooler parts of the day.
Consider getting tinted windows, as they reflect about 78% of the sun's heat.
Get seat covers, as they allow your bare legs and arms to stay a bit cooler.
Make sure that your air conditioner is working properly, you might even want to consider getting a portable air conditioner.
During road trips or long drives, take breaks so the family can stretch and sit in the shade with cool drinks.
Use a small cloth piece to keep your hands safe from hot buckles and pieces of metal.
More Safety Tips and Tricks
There are a couple of additional strategies that may help keep your child safe and that won't cost a thing. The first is placing your child's items on the front passenger seat, such as a toy, sippy cup, or anything that can serve as a reminder that they are behind you. It may be even more effective to put something you need in the backseat, like a purse or briefcase, forcing you to open the rear door to retrieve the item, and in turn your child.
Driver's Auto Mart
You can apply all of these suggestions after you get a spanking hot rod from our dealership, Driver's Auto Mart. We sell a wide range of vehicles that are pre-owned but up-to-the-minute.
Simply view our online inventory to see all that we have to offer, then chat with one of our reps for further information and assistance.
Photo Source/Copyright: Shutterstock via photo contributor Maria Sbytova