Today's Cars vs Last Decade's Cars: How Much Has Changed?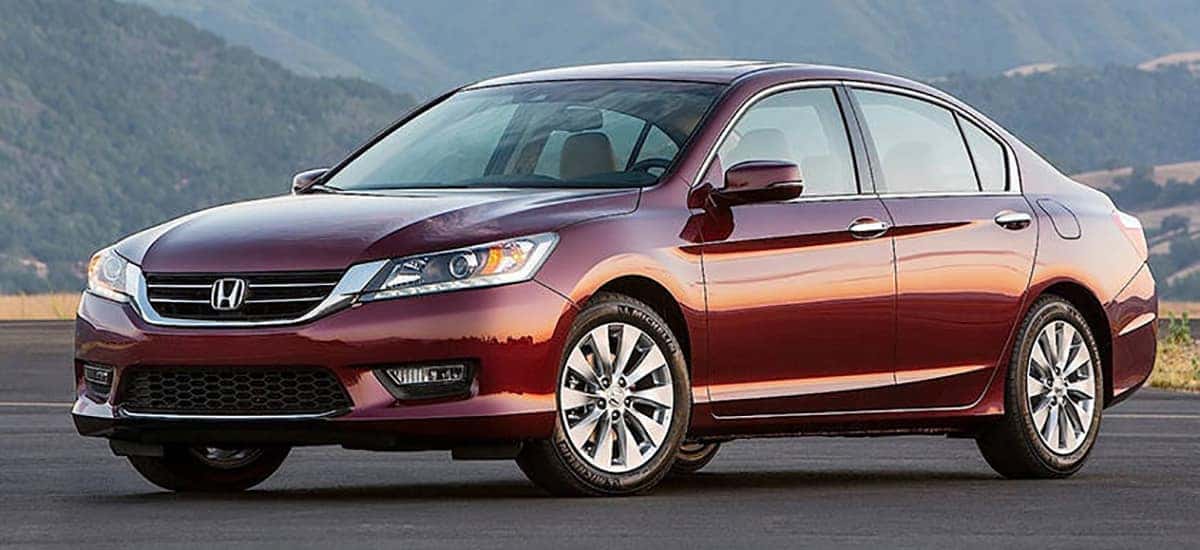 Photo credit: Honda
For many drivers, spotting the major differences between cars from today and cars from the last decade very easily. We are shocked! Of course, our love of cars has made it so that we can tell our customers the vast differences and breakdown what has improved over the last decade. Since we only sell used vehicles, we are excited to share what makes the latest vehicles on our lot improved over the same brand's previous efforts from maybe a generation or two before. Let us share how brands like Honda and Ford have improved their best-selling vehicles. While many things have changed, the best place to find all used cars is with Driver's Auto Mart. 
2009 Honda Accord vs 2015 Honda Accord
While a 2009 Honda Accord might look modern, and it does, the are some obvious changes that have happened to the top-selling Honda car. The first thing a buyer will notice is the improved gas mileage. The 2009 Honda Accord affords drivers with 21 city and 30 highway mpg, this did not change for a few years after the 2009 model year but by the time a decade had passed, the leap was tremendous. Consider the 2015 Honda Accord, made six years later. Honda had improved both the city and highway mpg to 27 mpg and 36 mpg respectively. The body of the vehicle is more narrow and sleek looking. A more appealing drive with better handling and suspension comes as a result of better engineering. The 2009 Honda Accord does not have Bluetooth or a USB charger, it has a place to add an adapter for a USB charger, but unless you go with an old school charger, an adapter will be needed to charge a smartphone. While any Honda Accord made in the last 15 years will have solid handling, there is a clear cut difference between this two. 
2009 Ford Expedition vs 2017 Ford Explorer
The 2009 Ford Expedition is equipped with an impressive 5.4-Liter V8 engine that powers through to an impressive tune of 310 horsepower. The six-speed transmission does a good job of making for a smooth ride, but Ford has gone ahead and done way more in recent years with their improvements. The Expedition of 2019 has improved upon the fuel economy from 12 city and 18 highway to 17 city and 24 highway mpg. That's quite a jump! Let's compare the 2009 Expedition to a similar Ford SUV, the 2017 Ford Explorer. The Explorer provides customers with even better fuel efficiency hitting 19 city and 27 highway mpg. The 2017 Explorer provided up to 365 horsepower, which is stronger than ever the top-tier Expedition could have provided in the previous decade.
Keep In Mind These Changes
Technology has greatly improved inside of vehicles as well. Infotainment systems have never provided more for customers. Bigger vehicles are no longer better as the industry trends towards greener, more economically valuable vehicles. Vehicles like the Honda Fit showed up in 2007 and is still being made today thanks to its impressive 38 mpg back in 2007. Not exactly a Hummer, but how many of those do you still on the roads today? They seldom, if ever, are seen as we approach 2020 and for good reason. The first generation Hummer that was popular last decade only provided eight mpg. Ridiculous. For our readers, keep in mind the only thing more outlandish is the prices we sell our used vehicles for. We promise all our customers love that!
Stop By Driver's Auto Mart Today
We invite our customers to experience the difference today at Driver's Auto Mart. We have many of the vehicles mentioned above (except for the Hummer, we will not carry that vehicle.)  We are happy in helping you drive away in a fantastic vehicle that has great gas mileage and driver comfort. If you're in need of a vehicle trade-in, we have a way for you appraise your vehicle. Hurry over to see us!