Top 10 Down-Right Bizarre Car Names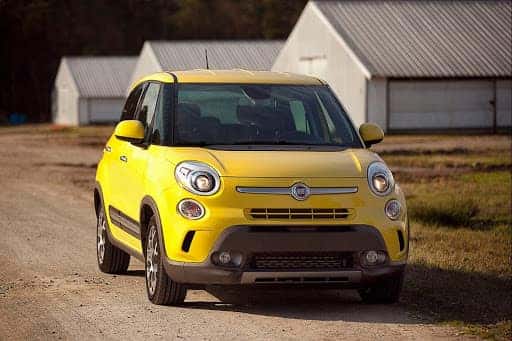 From afar, it seems like naming cars is somewhat of a perplexing science. One might imagine an incredibly long board meeting in which a group of creative people have to solve one of the world's most difficult questions, "what will we name the car?" 
Though one might be forced to re-think that assumption when that car name sounds quite equivalent to a vegetable, like "Suzuki Celerio" or perhaps mildly inappropriate like "Daihatsu Naked". No one really knows for sure what happens in these imaginary board meetings or if one truly exists, but regardless these car companies have certainly provided some laughs. Here are Driver's Auto Mart's Top 10 Down-Right Bizzare Car Names!
Honda That's
Some of us may be fanatics for the appropriate use of apostrophes, and the name "That's" is definitely triggering our inner spell check. The That's was one of Honda's home-market Kei cars, a type of small Japanese vehicle constructed from 04' to 06'. Honda's current boxy mini-wagon goes by the equally amusing name of N-BOX SLASH.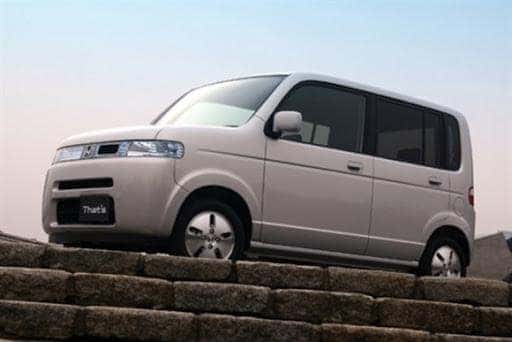 Photo Source/Copyright:  Plays With Cars
Kia Bongo III
Once that is for certain, is that the Kia company certainly marches to the beat of their own bongo drums. If you visit South Korea, you'll notice that the streets are crowded with tiny cabover pickup trucks, as well as its twin-like model with a more reasonable name, the Hyundai Porter. The Bongo III, is actually the 4-generation model despite its Roman numeral. It's safe to say that the names of previous generations were a bit out of the box as well such as with the Bongo Frontier and Bongo Wide. Bongo III's name is stemmed from the Mazda van, which is also called Bongo and includes spin-offs like the Bongo Brawny and Bongo Friendee.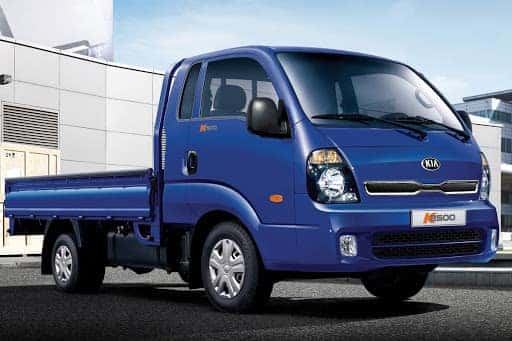 Photo Source/Copyright: Qopo
Daihatsu Applause
This 90's Daihatsu Applause was a funny-looking sedan with an equally amusing name but a rather innovative build. Although it had the appearance of a sedan in side-view, it was actually a hatchback. Despite its impressive structure, it was (and still is) far too easy to focus on the humor in the name, so much so that some people actually called it "The Clap", only one can imagine how many times someone might have been referred to a gynecologist should they answer the simple question of "what type of car do you have?"
The Applause was manufactured from 1989 till 2000, and retired once the Toyota Camry twin called the Altis came onto the scene.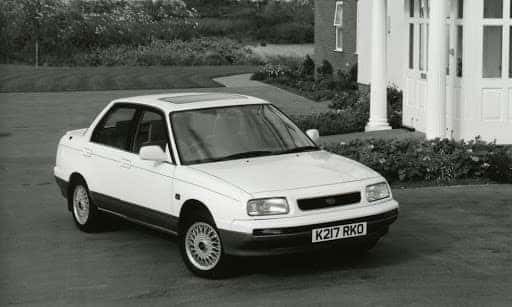 Photo Source/Copyright: PetrolBlog
Daihatsu Naked
Daihatsu wins again for coming up with car names that are quite…colorful…the same company that gave us "The Clap" is the same company that gave us "The Naked". Okay, it's really called Daihatsu Naked, but nevertheless, it's certainly something one might avoid mentioning when meeting your girlfriend's parents. The early 2000's petite-looking vehicle had exposed (pun intended) hinges and bolts on its exterior. It was designed to make the car look rugged, and was an early example of styling features from off-roaders being used on road cars. It's certainly a name for the books, and has also helped bring about cars dubbed Move, Latte, Wake, Coo, Fellow Max, Rugger, and of course, the Charade.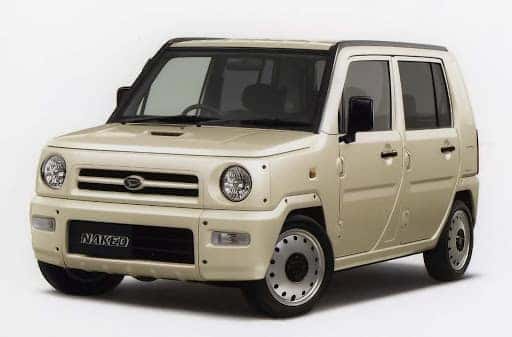 Photo Source/Copyright: Wheelsage
Nissan Fuga
The Nissan Fuga has quite a familiar look to it, as it is currently introduced as the Infiniti M, a line of mid-size luxury cars from the division of Nissan, and commonly marketed as the Infiniti Q70. Both the Infiniti and Nissan Fuga versions have had impressive characteristics, but the Fuga's name sounds like something one might hear being chanted at either a frat party or even a sporting event. Needless to say, Nissan did the right thing by changing the title.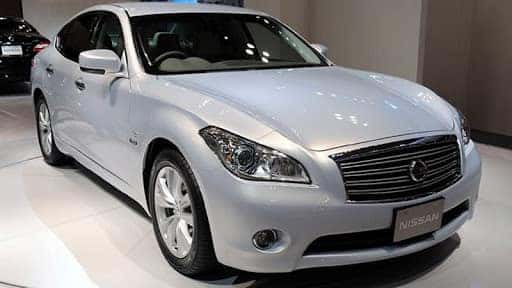 Photo Source/Copyright: Autoblog
Tata Buzzard
The Tata Buzzard was revealed in 2019 at the Geneva Auto Show, but based on the first part of the name one might be thinking of a different type of show…The Buzzard is the seven-seat European version of the another humorously-named Tata SUV, the Harrier. 
Despite the not-so-sophisticated names, both the Buzzard and Harrier have quite a handsome look to them. In the marketplace of India, the Buzzard gets a name that is thankfully much more serious (again pun intended): the Gravitas.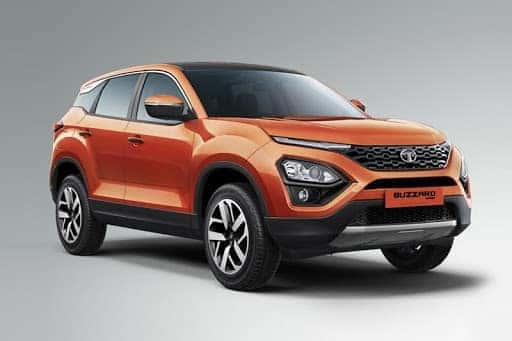 Photo Source/Copyright: India Car News
Ford Probe
By now you might think that absurd car names only come from across the waters, but we can't forget the time that Ford made the decision to name a sports car after an instrument in which one might need…a little inspection. Ford created a run of four concept cars from 1979 and 1984 that used this suspect name. Finally, in 1989, it introduced the production version of a rather capable Maza-based coupe that almost retired the Mustang. After two generations too long, the Probe was no more, and we're hoping like hell that it never comes back.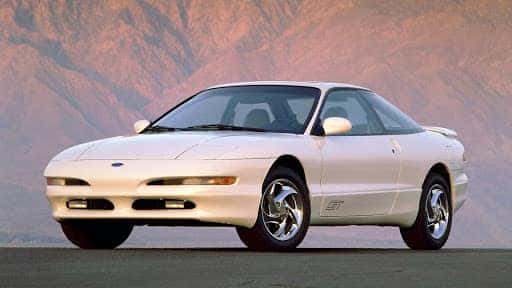 Photo Source/Copyright: Motor1
Suzuki Celerio
How often is that one would come across a car at the dealership that is named after super-low-calorie vegetables? In India and Thailand, this is quite common, the Celerio is the fun-sized car primarily designed in those countries, and thankfully not anywhere else. Okay, one other place that it's sold in Pakistan except under the name Cultus. Suzuki has produced a number of questionable but humorous names like Every Plus, Super Carry, Mighty Boy, XBee, and Fun, honestly, some of those names sound more like products sold at the local gym rather than a dealership…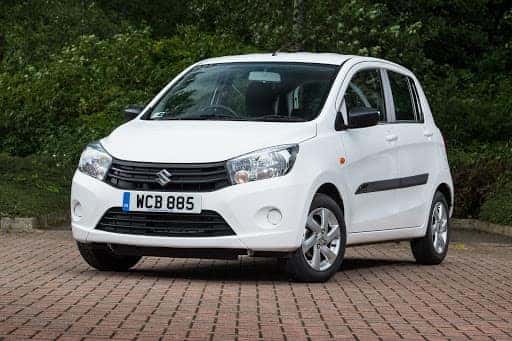 Photo Source/Copyright: Carscoops
Perodua Kancil
This Malaysian city car was introduced in 1994 and was the cheapest car in that country. In English, Perodua Kancil is translated to "Mouse-deer", and though it doesn't seem much better, you can't say that they aren't original. The Kancil also dubs the same name in Britain, where it was previously known as the Nippa, because maybe they were a bit inspired by the Tata Buzzard. For the sake of your reputation, it's a good thing you're too late to buy this model. Perodua discontinued the make of the Kancil in 2009, since then it has been replaced by the Perodua Alza, (which is not to be confused with the Perodua Bezza).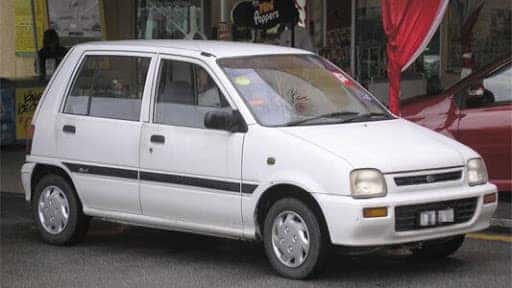 Photo Source/Copyright: allcarmanuals
Effa Ideal II
It's bad enough that there is an Effa Ideal I, but an II…that's just Effa weird…This Uruguayan car was created by Jiangxi Changhe Suzuki Automobile Company, a partnership between Chinese automaker Changhe and Japanese Suzuki (the company that made the celery car). Despite the strange name, the city car is quite clever as well as its discontinued electric version, the Nice Ze-O.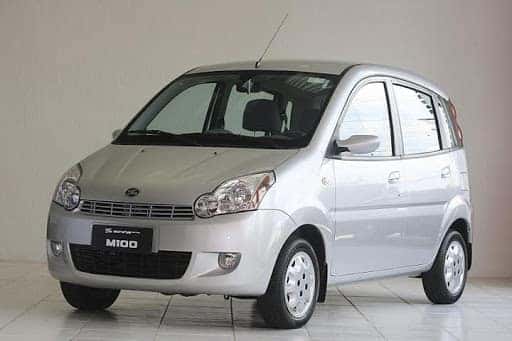 Photo Source/Copyright: Autoblog Uruguay
Driver's Auto Mart
At Driver's Auto Mart, we sell plenty of cars that are pre-owned but still like brand new. Those who are interested in any of our models can check out our inventory and chat with an online representative for assistance.
Photo Source/Copyright: Wall Street Journal