Top 5 SUVs For Your 2022 Summer Road Trip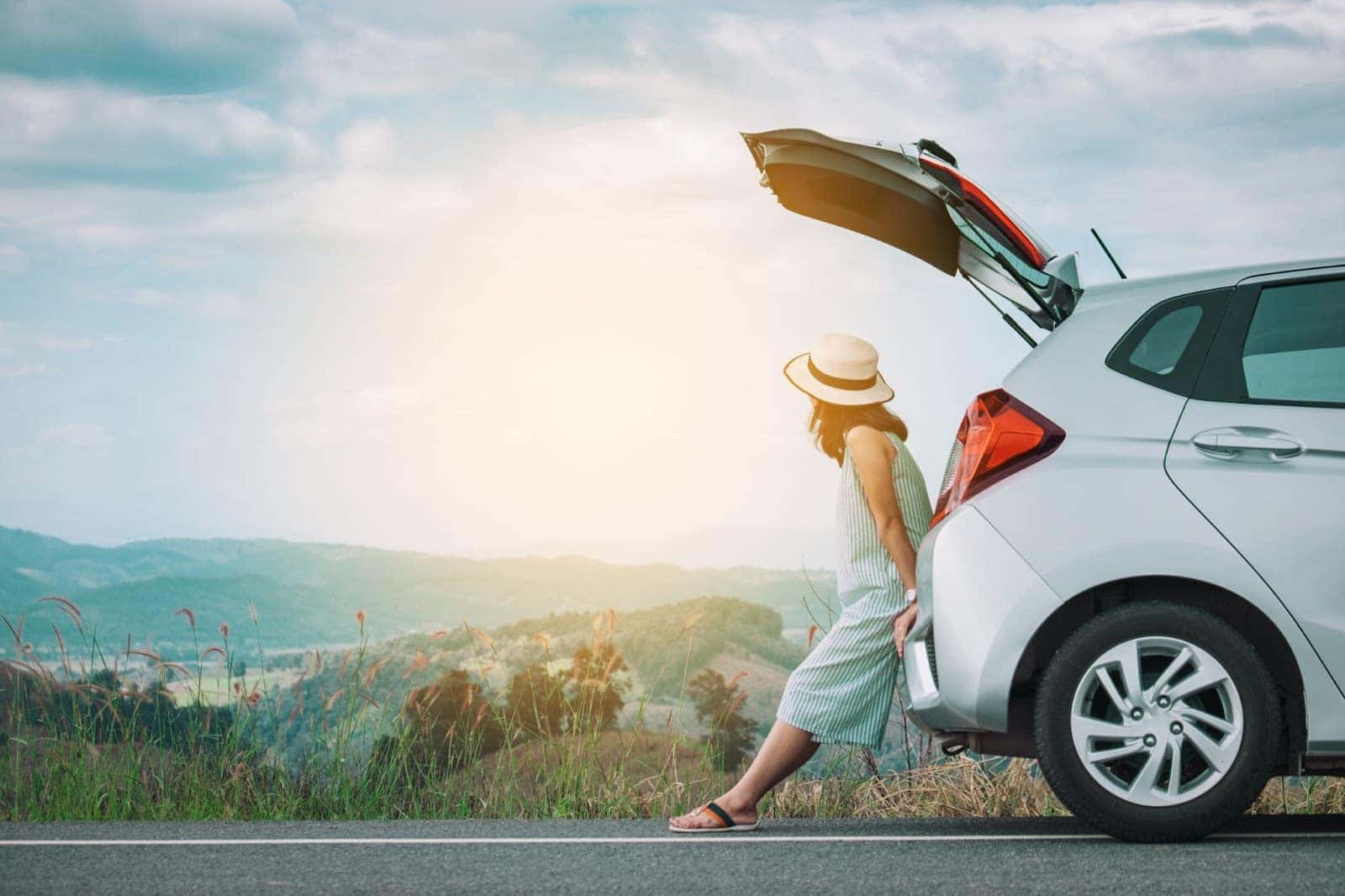 Summer is just around the corner, and for some, it's already here. This means it's time to plan your annual road trip…if only you had a car. There are so many options and seemingly endless possibilities to choose from, so which one is the right choice for you? Luckily our friends at Driver's Auto Mart have put together a list of the best vehicles to drive in for a weekend getaway.
Subaru Outback
The Subaru Outback wagon is a mid-size vehicle shaped like an SUV. This 5-seater has standard all-wheel-drive (AWD) and 8.7 inches of ground clearance, which is helpful for navigating unpleasant weather conditions and difficult terrain. For all that, many Outback owners care more about the overall ride quality than the vehicle's off-road abilities, and luckily for them, the steering proves to be accurate and agreeable on the highway.
Inhouse, the wagon has a rather elegant cabin with more than enough room for passengers and their luggage, with an engaging aura and easy-to-use in-car utilities. The Outback should seriously satisfy your inner adventurer.
Toyota Highlander Hybrid
The Highlander Hybrid is a mid-size SUV with three rows. It's known for its ability to be reliable and practical. The vehicle uses an energetic 2.5-liter 4-cylinder engine with two electric motors. This Toyota has a combined 36 mpg, meanings that you can drive very far without having to stop frequently for gas.
On the inside, there is plenty of room for passengers and their cargo items. The small battery pack is placed underneath the rear seats, so it doesn't take up too much space in the back. The cabin is also geared with various features like a hands-free power lift-gate, rain-sensing wipers, and in-dash ambient lighting.
Ford Expedition
The Ford Expedition SUV is another three-row model that provides an ample amount of space for all of those onboard. This vehicle not only carries essential gear but also has an impressive towing rating of 9,300 lbs, which is enough to bring lug an adventurous ski boat.
The EcoBoost V6 engine also provides a decent amount of power and fuel economy figures. The ride experience is quite comfortable and is an overall well-round choice for families.
Kia Seltos LX
The Kia Seltos is a subcompact that perfectly blends style with functionality. The LX model in particular is not only snazzier than the other Seltos, but its spacious interior has an adjustable luggage board that can board up all of your essentials.
The LX also has a bundle of driver assistance features such as Lane Keep Assist, Lane Departure Warning, Lane Following Assist, and High Beam Assist. These technologies are especially useful when the trip lags on and drivers are tempted to fall asleep.
Hyundai Palisade
Last on this list is the Hyundai Palisade SUV. This mid-size vehicle has a ritzy and sizable cabin that is comfortable for all its occupants. Cargo space is stupendous, scoring a max of 86.4 cubes with the second and third seating rows folded down.
Drivers have great visibility from their commanding view, and while the rear visibility isn't as great, the optional surround-view camera system compensates for this. Standard features include smart cruise control, lane following assist, and power-adjustable seats.
Driver's Auto Mart
Our used car dealership Driver's Auto Mart has all of these models in our inventory. We carry various brands in different shapes and sizes, with models that are very up-to-date; Some are even models from this current year!
Those who are interested in what we have in store can visit our website and check out our online pre-owned inventory. If you find something to your liking, feel free to chat with one of our representatives for further information and assistance.
Photo Source/Copyright: Shutterstock via contributor Tanasan Sungkaew