Toyota Corolla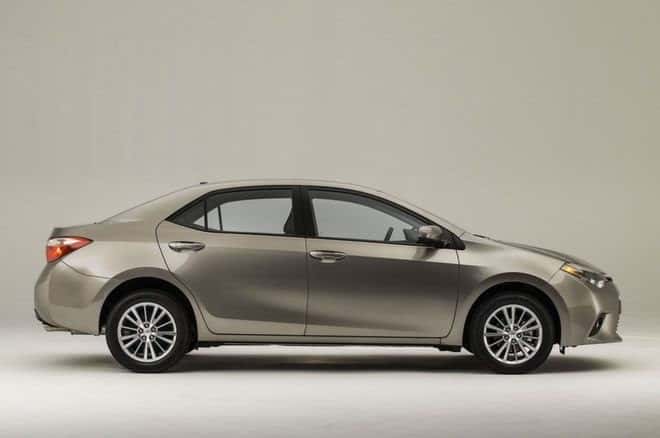 For the last 30 years, the Toyota Corolla has been a top choice for families and professionals due to its reputation as one of America's most dependable vehicles. And since the Corolla's redesign in 2014, the Corolla has also been considered a more "trendy" car, making it a desirable choice for drivers of all generations. Despite the Corolla's new look and feel, the 2016 Toyota Corolla remains a fuel-efficient and reliable vehicle across all Corolla trims, including the Corolla's most basic trim, the Toyota Corolla L.
Engine
At the "heart" of the Corolla L is a 1.8-liter, 4-cylinder engine that puts out 132-horsepower and 128 ft.-lb. of torque. The engine is paired with a 6-speed manual transmission, however buyers can opt for a 4-speed automatic transmission if they prefer.
Maintaining its reputation as a fuel-efficient and environmentally-friendly car, the 2016 Corolla L is classified as a Ultra Low Emission Vehicle II (ULEV-II). Additionally, drivers will enjoy the vehicle's average fuel economy of 28 MPG in the city and 37 MPG on the highway.
Exterior
Similar to last year's model, the 2016 Corolla L comes standard with LED Daytime Running lights and LED low-beams with halogen high beams. It retains its color-keyed power mirrors and outside door mirrors and 15-inch steel wheels. Additionally, to maintain the car's sleek and minimal aesthetic, the car's AM/FM radio antenna is built-in to the glass.
Interior
The 2016 Corolla L has an upgraded interior interior that has a new dash and trim design, as well as eye-catching tachometer gauges, shift position indicators and a warning message console.
As the Corolla's most basic trim, the Corolla L has sporty fabric trimmed seats rather than leather. The back seat features 40/60 foldable seats that offer additional cargo space for the trunk when needed.
To compete with other top-sellers, the Toyota Corolla comes standard with the Entune Audio multimedia bundle. This bundle includes a 6.1-inch touch screen display, AM/FM radio, CD player, Bluetooth music Toyota Corolla interior available near Miamistreaming, and Siri Eyes-Free, so drivers can keep their eyes on the road.
Safety
Packed full of the most up to date standards in safety technology, the Toyota Corolla is known as a very safe car and has received excellent marks in crash safety for years. This year's model received a 5-star overall crash rating by the National Highway and Traffic Safety Administration (NHTSA). The Corolla L comes with the Star Safety System, which is includes features like, enhanced vehicle stability control, 4-wheel anti-lock brake system and smart-stop technology.
One unique safety feature that comes standard on the Corolla L are the whiplash injury lessening seats. These seats are specially designed to reduce the severity of whiplash in certain rear-end collisions.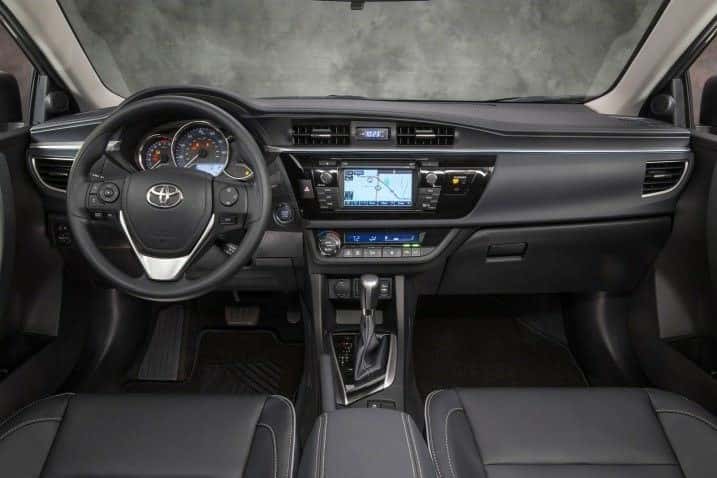 Price
The 2016 Toyota Corolla has a base price of $17,900 and the price on the other trims gradually increase.
The limited basic warranty covers the vehicle for the first 36 months or 36,000 miles the car is driven. Additionally, there is a 60-month corrosion warranty that accompanies the 60,000-mile or 60-month powertrain warranty.
An additional benefit to new car buyers is that with the purchase of a new Corolla vehicle, ToyotaCare maintenance plan is included. This plan includes 24 months or 25,000 miles of scheduled maintenance and 24 months of free roadside assistance — and there is no limit on the miles for the free roadside assistance.
The 2016 Toyota Corolla L is perfect for someone looking for an inexpensive and reliable yet stylish compact car. Refined and fuel efficient, the Corolla L delivers as being an economic and easy to maintain vehicle.