Used Car of the Week: 2015 Chevrolet Silverado 1500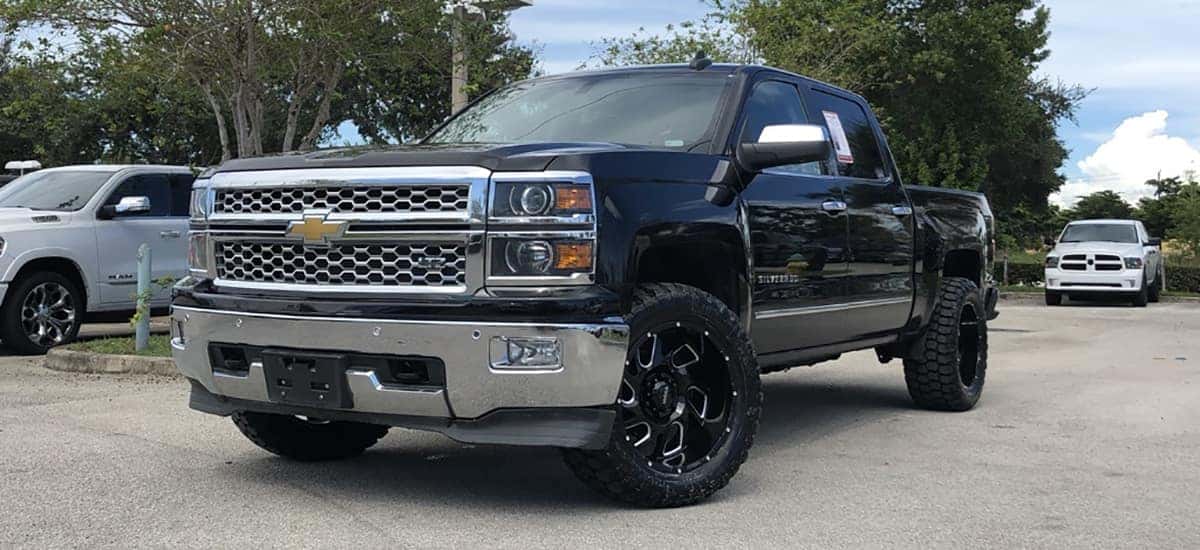 A beautiful pickup truck that is strong with its powertrain and comfortable for all inside the cabin, this is the pickup that makes sense for any owner. Not only improved fuel efficiency but solid numbers that hold up still at 18 city and 25 highway mpg. Rated a solid 4.9 out of 5 from Carfax, any current or previous owner of a Silverado can boast about the many attributes that make a Chevy pickup like this model year stand out. At Driver's Auto Mart, we look forward to helping out readers learn about our favorite vehicles each week and this week we take a closer look at one of the premier pickup options of any model year. Let's view the impact the 2015 Chevrolet Silverado can have for our customers.
Maximum Comfort From This Pre-Owned Silverado
A refined experience awaits all drivers of the 2015 Chevrolet Silverado 1500, from the amenities that make it easy to enjoy like heated front driver and passenger seating, remote start and keyless entry, dual-zone automatic climate control with leather seating. The beautiful double-stacked grille looks beautiful and modern. This is a vehicle that has stood the test of the time and will continue to hold its style, power, and comfort for years to come. The 2015 Chevy Silverado stood out for a few reasons, but perhaps none as much as its comfort and ride quality.
Experience Life On The Road In A High-Quality Chevy
This is a sophisticated pickup that provides much in the way for customers to embrace with its 8-speed automatic transmission paired to the 6.2-Liter V8 engine. Making drivers safer is the high-end tech included with the MyLink infotainment and available navigation option, 4G LTE connectivity and in-cabin wi-fi capabilities. Not only is the cabin modern, under the hood is solid with remarkable engineering.
This is the second-version of previous-generation Silverado and is highly capable of holding its own. How so? The engine, even the base engine is incredibly powerful with its 4.3-Liter V6 that hits 285 horsepower and 305 lb-ft of torque. The high-end V8 offers even more strength in terms of horsepower and torque at 420 horsepower and a bold 460 lb-ft of torque limits. Feel confident taking home this vehicle today with our help. We have the 2015 Chevrolet Silverado ready to go at Driver's Auto Mart. We only sell quality pre-owned vehicles and this vehicle is no different. Let's get started on making it happen today!
Find the Right Vehicle With Our Help at Driver's Auto Mart
Don't wait any longer to get the right vehicle you need. We have an amazing selection of choices we're ready to help you purchase. With a wide selection of choices, come to Driver's Auto Mart to add one of them with no hassle. Our collection is high-quality and we're ready to provide an exceptional experience. We also have a finance team to make things easier for our customers should they need help. 
Try us at (954) 361-8518 to get started on your next vehicle purchase with us at Driver's Auto Mart. Check us out on social media today for more information and let us know what you think about us!