Used Car of the Week: 2016 Land Rover Range Rover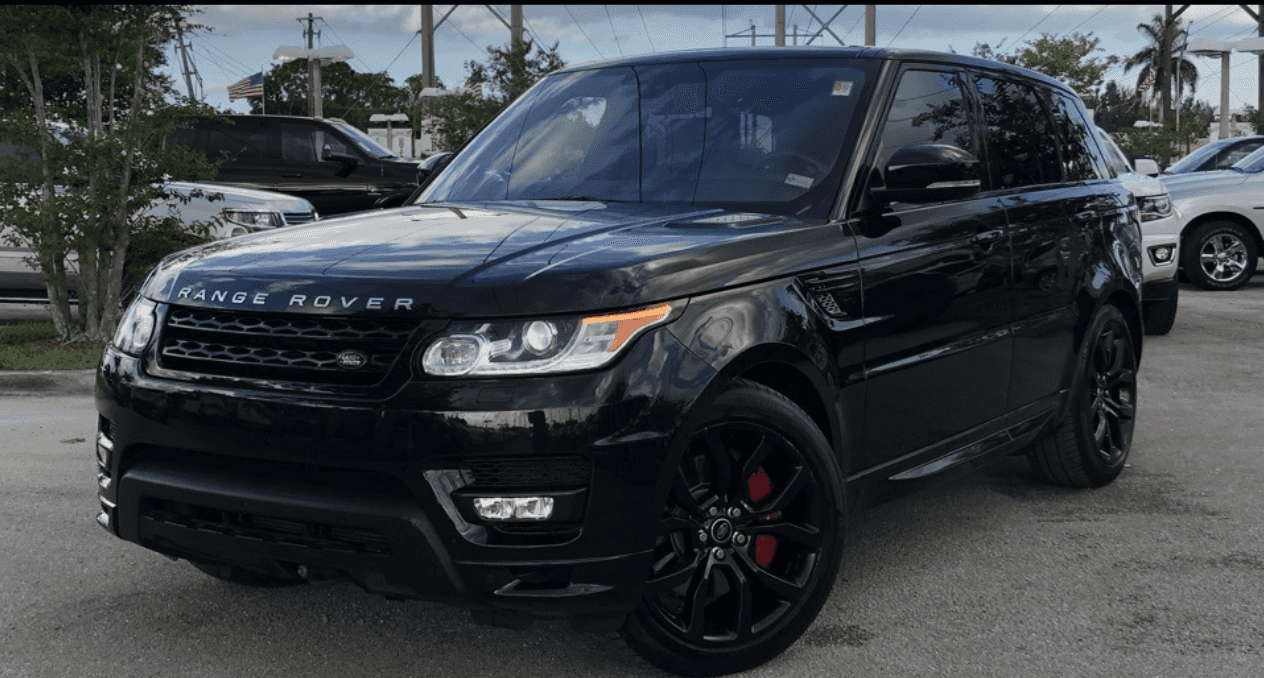 Among the choices buyers have for luxurious SUVs, no SUV can take claim like a Land Rover's ever-popular Range Rover. The origin of the Range Rover was the combination of both Jeep and Land Rover, a British automotive company, to make a new kind of SUV. An SUV that would define luxury and top-notch drivability. The result of their efforts is a vehicle recognized the world over. Specifically made by Land Rover engineers to provide a remarkable driving experience, boasted with incredible suspension, a strong engine and unmatched technology, the 2016 Land Rover Range Rover delivers a wonderful example of high-class luxury. Let's explore all that the Range Rover offers drivers.
What To Expect When Driving a Range Rover
The 2016 Range Rover is highly capable of going off-road,unlike many SUVs. The Range Rover is a dominant vehicle that can surpass depths of water up to three feet deep, climb over rocks with ease and provides comfort the whole way through for any driver. Drivers have the choice of three powertrain options that provide up to 29 highway MPG and incredible horsepower and torque to make each drive a wonderful experience no matter where the roads lead. The leather of a Range Rover is second to none and luxury is afforded with its spacious ride that has a ton of comfort for both passengers and driver alike. Standard features include the 19-inch wheels, hard-drive navigation, power-everything (doors, windows, locks) and a 12-speaker Meridian audio system.
Drivers will appreciate the wide 8-inch infotainment touchscreen and xenon automatic headlights. Opening the power liftgate is easy with its hands-free gesture controls. New for the 2016 Range Rover is the aluminum unibody that cut out 700 pounds of weight from the previous Range Rover. Optional features include a rearview camera and a mind-blowing 29 speakers that are apart of the Meridian 1,700-watt sound system with 3D surround sound. Other available features include the 18-way driver and passenger power-adjustable front seats including massage and memory; four-zone climate control, top-notch rear-seat entertainment and a surround camera system.
Engines of the 2016 Land Rover Range Rover 
The base trim 2016 Range Rover equips a supercharged 3.0-Liter V6  engine that hits 340 horsepower. Drivers that opt for the HSE trim are afforded 380 horsepower. Also available is a 3.0-Liter turbodiesel of 254 horsepower and 443 ft-lb of torque. The largest and most powerful powertrain is the supercharged 5.0-Liter V8 with 510 horsepower and 461 lb-ft of torque. Each engine is paired to an 8-speed automatic transmission. The Range Rover is quite strong with a towing capacity of 7,716 pounds. No other SUV we offer can quite live up to everything afforded to drivers of the 2016 Land Rover Range Rover. For those looking for a luxury SUV, we have one of the greatest options of the pre-owned market available at Driver's Auto Mart.
Find the Range Rover at Driver's Auto Mart
If you're looking for a pre-owned 2016 Land Rover in fantastic quality, we are the place to go to. At Driver's Auto Mart we carry a fantastic selection of only highly sought after vehicles. 
Rush over to Driver's Auto Mart, where we have a wide variety from sedans to pickups, quality choices of crossovers and SUVs, as well as work trucks and more. Check out our pre-owned collection of quality vehicles. We have just what you're hoping to drive at an unreal price. Come by to see us today at Driver's Auto Mart. We can't wait to assist and complete the buying process with you today. We can also appraise your current vehicle, so feel free to see what else Driver's Auto Mart can do for you to end up in your next vehicle. See you soon!